MOTD – Giddy Plum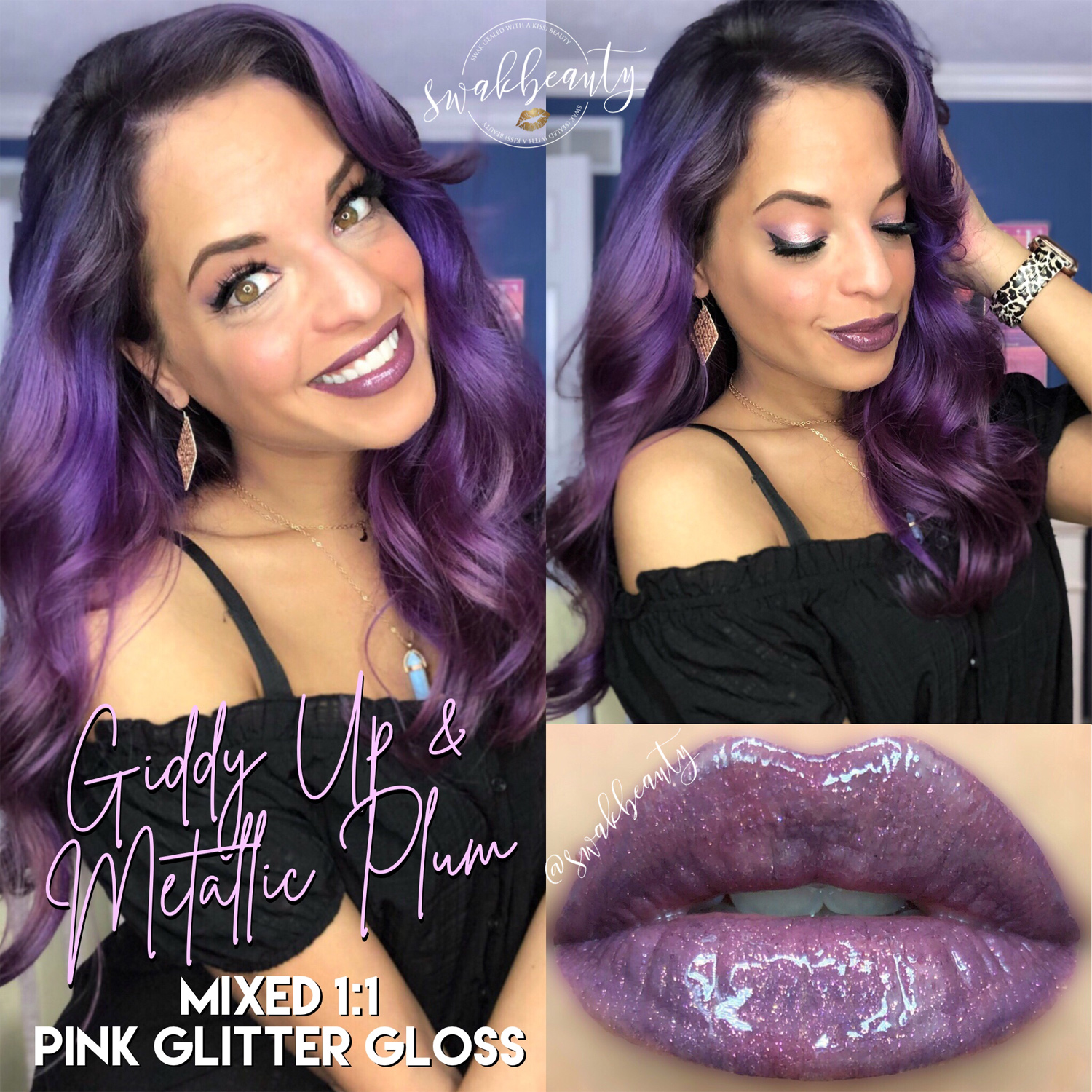 Oooohkayyyy, this lip combo is absolutely giving me LIFE! How gorgeous are Giddy Up and Metallic Plum mixed together?! I can't get over how beautiful this combo is – both colors perfectly balance each other and create this stunning and very wearable-yet-trendy shade! I topped with Pink Glitter Gloss and I'm absolutely in love with how it finished this look off.
I stayed within a similar color story on my eyes, wearing Shell Glitter on my main lid, and Deep Plum on my inner and outer corner to create a beautiful halo. I packed on a tiny amount of Pink Opal Shimmer in the center of the halo to make it "pop", and used Pink Posey on my transition to slightly contrast the heavy pink and purple tones. I really think it balanced the look nicely!
Here's everything I used for this look!
💋 Silk Pore & Wrinkle Minimizer
💋 Medium CCTM & Tan MakeSense, mixed
💋 Deep CCTM as contour
💋 Bronze & Terra Cotta BlushSense
💋 White/Medium Concealers on Blemishes
💋 White/Medium Concealers under eyes
💋 Candlelight as eyeshadow base & under eyes
💋 Shell Glitter, Deep Plum, Pink Opal Shimmer and Pink Posey ShadowSense on eyelids
💋 Black EyeSense pencil on waterline
💋 Starry Sky EyeSense as winged eyeliner
💋 Rustic Brown ShadowSense on brows
💋 Black LashSense VolumeIntense Mascara
💋 Giddy Up & Metallic Plum LipSense, mixed 1:1
💋 Pink Glitter Gloss
💋 Kiss Lash Couture Triple Push-Up Lashes in Corset