MOTD – Gold Paradise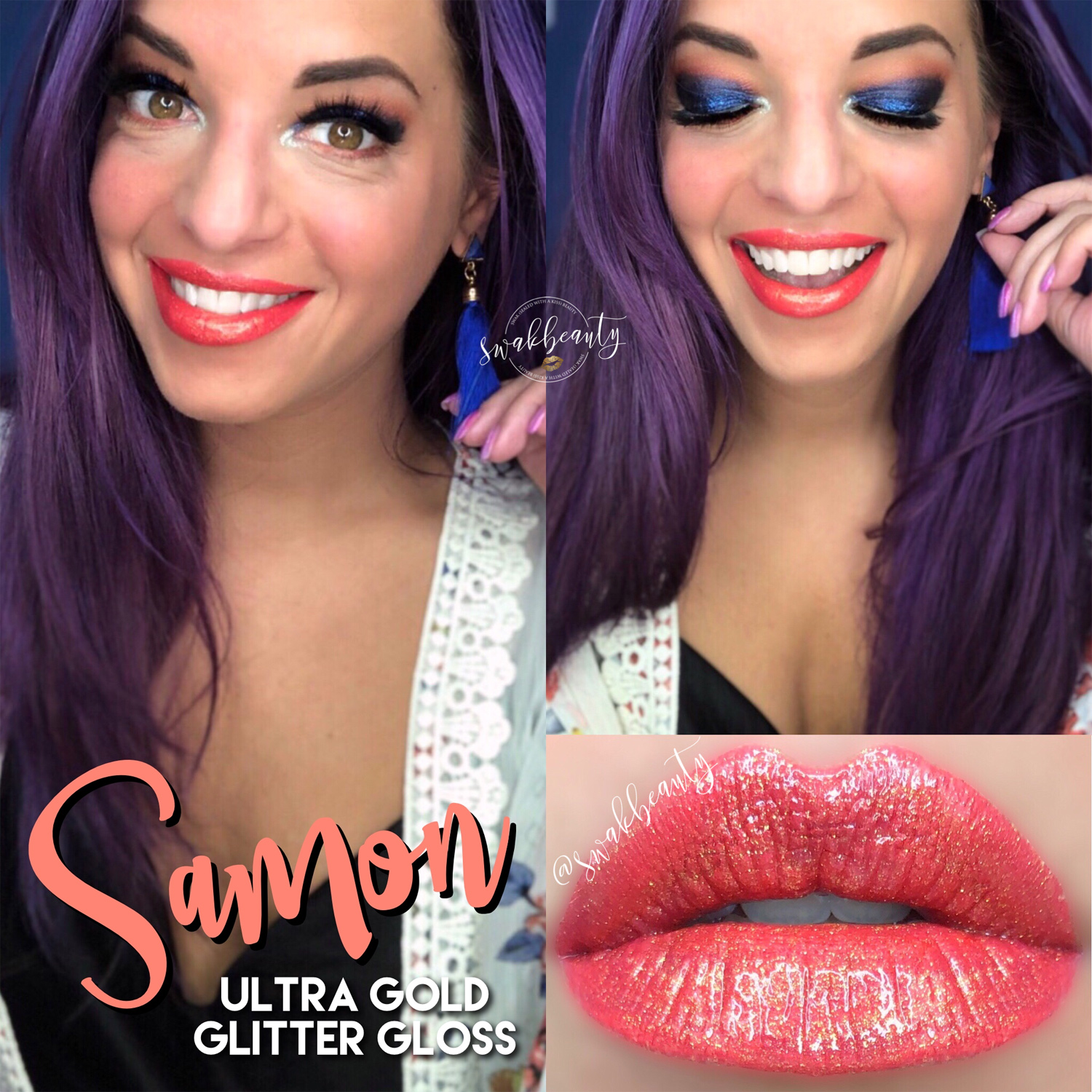 Typically I go with EITHER a bold eye OR lip. This look is about BREAKING THE RULES and living BOLDLY! 🎉
This eye look is giving me LIFE! Lapis Glitter is just so BEAUTIFUL and full of SPARKLE in all it's glory! I used it as the main lid color in this bold cut crease, with Onyx on the outer corner to add dimension. I then placed Bandana Shimmer and then Lava Shimmer above the cut crease, with Platinum Glitter in my inner corner and below my brow bone for a pop of shimmering highlight. I normally don't pair so many shimmers together in one eye (I usually like to balance it out with some matte hues), but I REALLY enjoy how this all came together.
I wanted a bold orange lip to coordinate with this eye, so I chose Samon, which is one of my all time FAVORITES – especially for Spring and Summer! I topped with Ultra Gold Glitter Gloss and I'm simply IN AWE of how amazing this lip combo came out!!
Bonus: I also included updated shots of Samon with Glossy, as they really needed an update!
Here's everything I used for this look!
💋 Silk Pore & Wrinkle Minimizer
💋 Medium CCTM & Tan MakeSense, mixed
💋 Deep CCTM as contour
💋 Bronze & Terra Cotta BlushSense
💋 White/Medium Concealers on Blemishes
💋 White/Medium Concealers under eyes
💋 Candlelight as eyeshadow base & under eyes
💋 Lapis Glitter, Onyx, Bandana Shimmer, Lava Shimmer & Platinum Glitter ShadowSense on eyelids
💋 Bandana Shimmer on waterline
💋 Rustic Brown ShadowSense on brows
💋 Black LashSense VolumeIntense Mascara
💋 Samon LipSense
💋 Ultra Gold Glitter Gloss
💋 Kiss Lash Couture Triple Push-Up Lashes in Corset