MOTD – Sweet Praline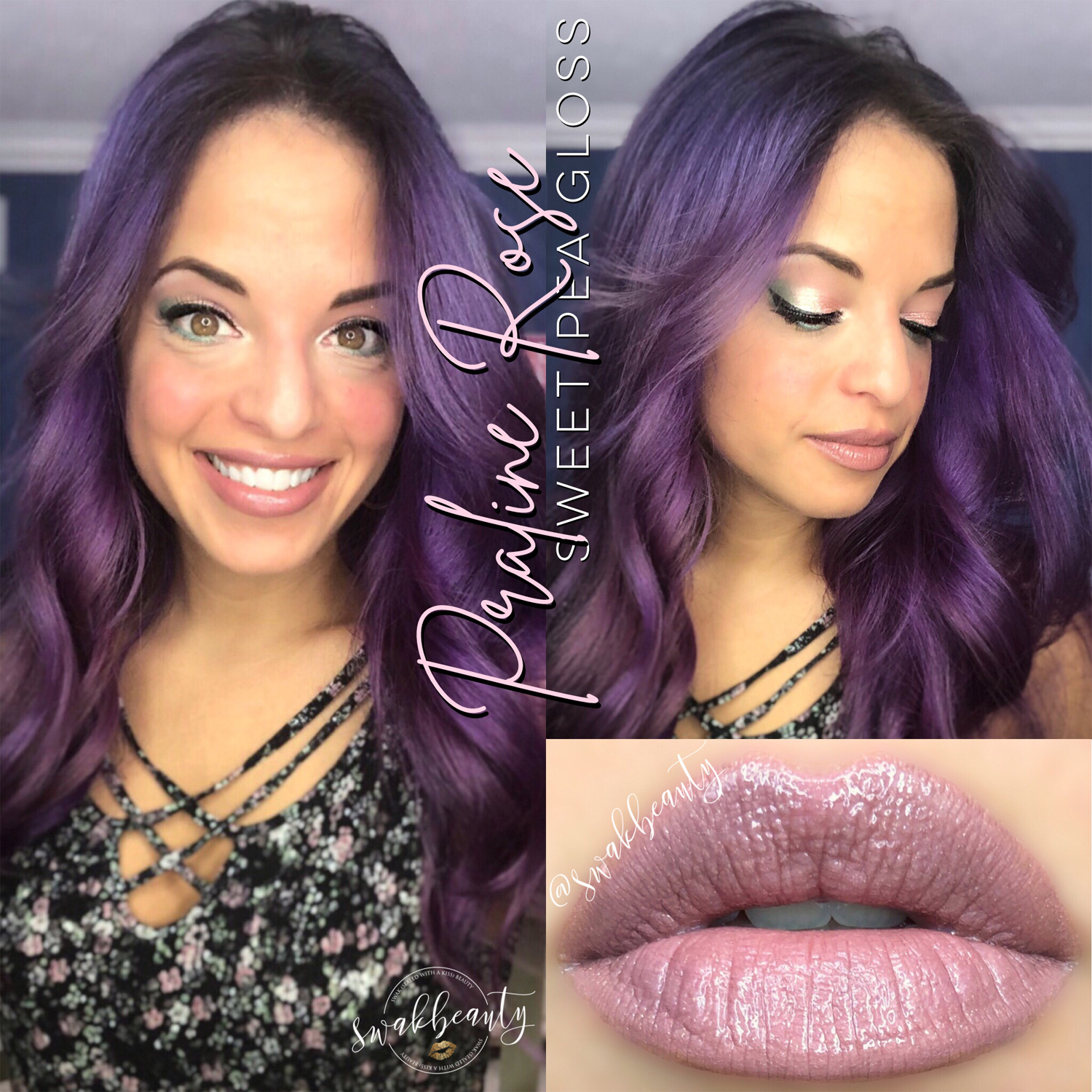 This look is proof that not all colorful looks need to be heavy or dark! I'm loving this light and fresh eye – it's screaming ALL those summer vibes!
I used Shell Glitter all over my mobile lid, with a mix of Mystic Moss and Seafoam Glitter (equal portions) on my outer lid. I patted Sandstone Pearl Glitter in the center of the lid, and used Mulberry as a transition up towards the brow. I then used Whisper Pink as my brow and inner corner highlight, using a vey light touch and brushing the color out until it was more subtle. I then used Seafoam Shimmer (solo) on my waterline for extra brightening and framing of the look. I simply LOVE how this turned out!
On my lips, I'm wearing one of my favorite tried and true nudes, Praline Rose. I topped with Sweet Pea Gloss for the final look, but I also snapped pics with Glossy Gloss as I needed to update my Praline Rose lips! I really LOVE what Sweet Pea does to this color – it adds a touch of lavender and shimmer and really completes this look beautifully.
Here's everything I used for this look!
💋 Silk Pore & Wrinkle Minimizer
💋 Medium CCTM & Tan MakeSense, mixed
💋 Deep CCTM as contour
💋 Bronze & Toasted Rose BlushSense
💋 White/Medium Concealers on Blemishes
💋 White/Medium Concealers under eyes
💋 Candlelight as eyeshadow base & under eyes
💋 Shell Glitter, Mystic Moss, Seafoam Shimmer, Sandstone Pearl Shimmer, Mulberry, Whisper Pink ShadowSense on eyes
💋 Starry Sky EyeSense as eyeliner
💋 Seafoam Shimmer ShadowSense on waterline
💋 Rustic Brown ShadowSense on brows
💋 Black LashSense VolumeIntense Mascara (Regular & Waterproof formulas layered)
💋 Praline Rose LipSense
💋 Sweet Pea Gloss
💋 Kiss Looks So Natural Lashes in Vamp
Hair Products Used:
👑 L'ange Rival Heat Shield
👑 L'ange Manage Marula Oil Hydrating Mist
👑 Blow Dryer & Curling Wand from the L'ange Bijou Set