NEW! Oasis ShadowSense Collection!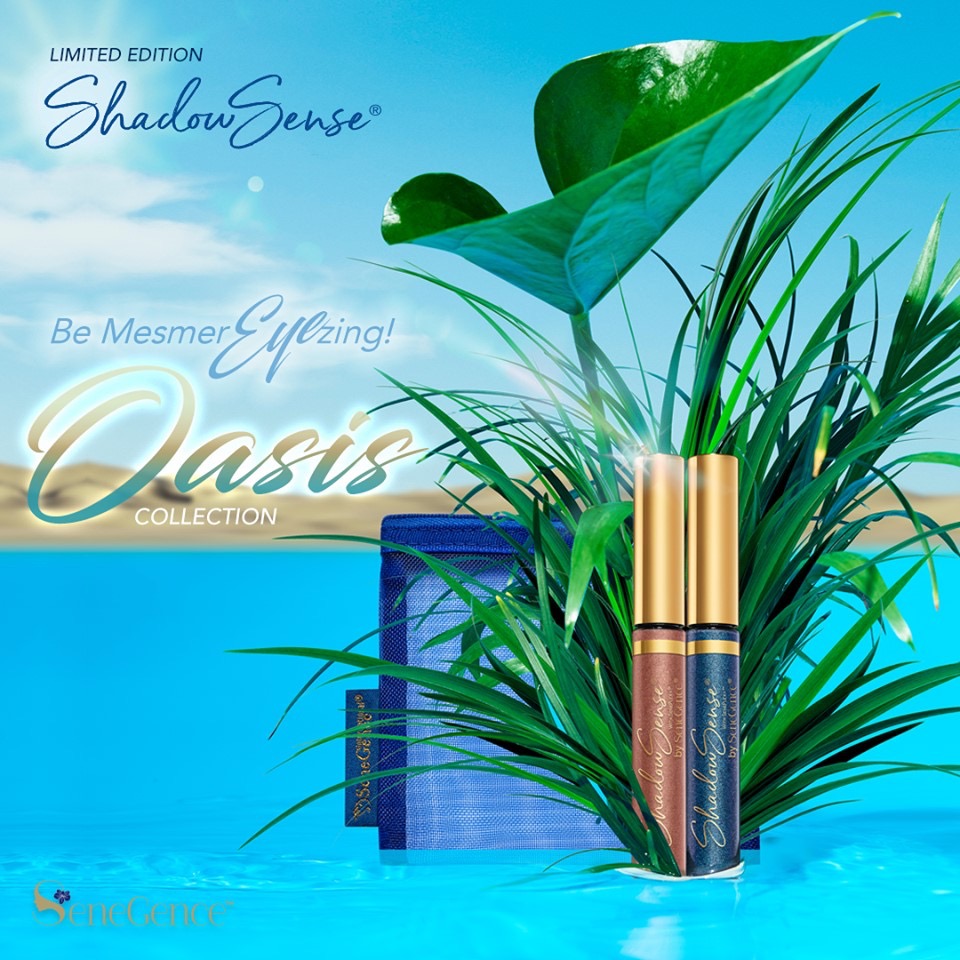 🌴 NEW! OASIS SHADOWSENSE COLLECTION! 🌴
⭐️ With NEW ShadowSense packaging! ⭐️
Introducing the NEW ShadowSense Oasis Collection! 💙The NEW LIMITED EDITION shades are going to be your new summer FAVES! 🌞 Oasis Glitter and Dusk Shimmer ShadowSense are the PERFECT long-lasting shimmering shades to heat up your look all year round.
… did I mention that they have IRIDESCENT FINISHES that create BEAUTIFUL dimensions that change color depending on the angle? Yes – that, too! 🙌
💙 NEW! Oasis Glitter ShadowSense – a smoky blue with violet and green glitter
✨ NEW! Dusk Shimmer ShadowSense – a metallic rosy beige with subtle green and blue pearl
Grab them as a duo and get a FREE blue mesh cosmetics bag with purchase! 🎁