MOTD – Metallic Rosé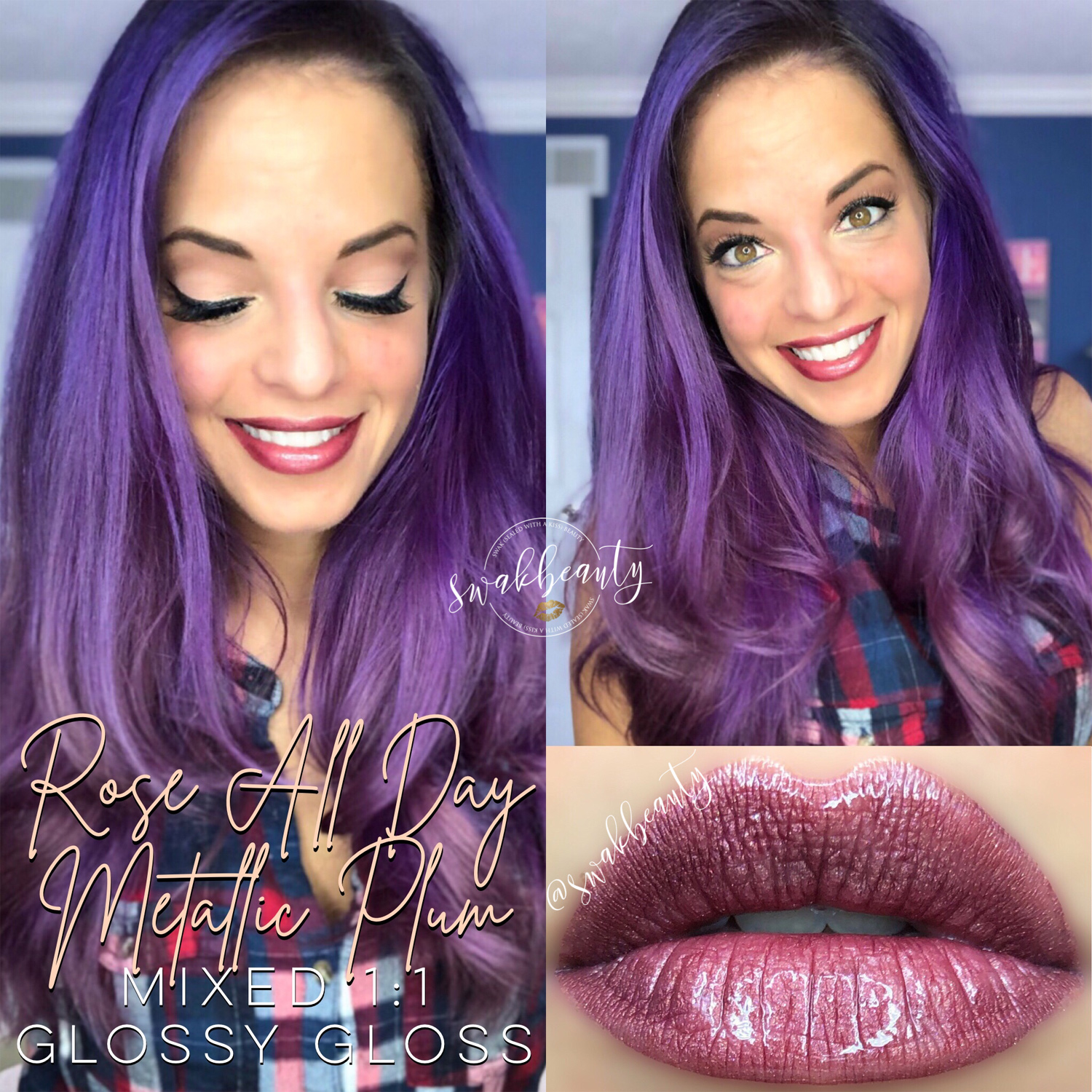 Two of my very favorite limited edition colors, mixed together to create PURE PERFECTION! Seriously – how beautiful are Rosé All Day and Metallic Plum together? I'm truly in love with this combination, and I know I'll be breaking it out again very soon!
I wanted to break out the new Navy and Golden Shimmer EyeSense liners today, and I'm REALLY impressed with how buttery smooth they both apply, and how beautiful they are! I used Navy on my waterline, with Golden Shimmer on my lower lash smudge as well as my highlight. Both were so easy to use and will be in my arsenal all Summer long!
Here's everything I used for this look!
💋 Silk Pore & Wrinkle Minimizer
💋 Medium CCTM & Tan MakeSense, mixed
💋 Deep CCTM as contour
💋 Bronze & Terra Cotta BlushSense
💋 White/Medium Concealers on Blemishes
💋 White/Medium Concealers under eyes
💋 Candlelight as eyeshadow base & under eyes
💋 Garnet, Mulberry & Sandstone Pearl ShadowSense on eyelids
💋 Starry Sky EyeSense as eyeliner
💋 Navy EyeSense Pencil on waterline
💋 Golden Shimmer EyeSense Pencil on lower smudge & highlight
💋 Rustic Brown ShadowSense on brows
💋 Black LashSense VolumeIntense Mascara (Regular & Waterproof formulas layered)
💋 Rosé All Day & Metallic Plum LipSense, Mixed 1:1
💋 Glossy Gloss
💋 Ardell Wispies Lashes