Define & Love Your Brows!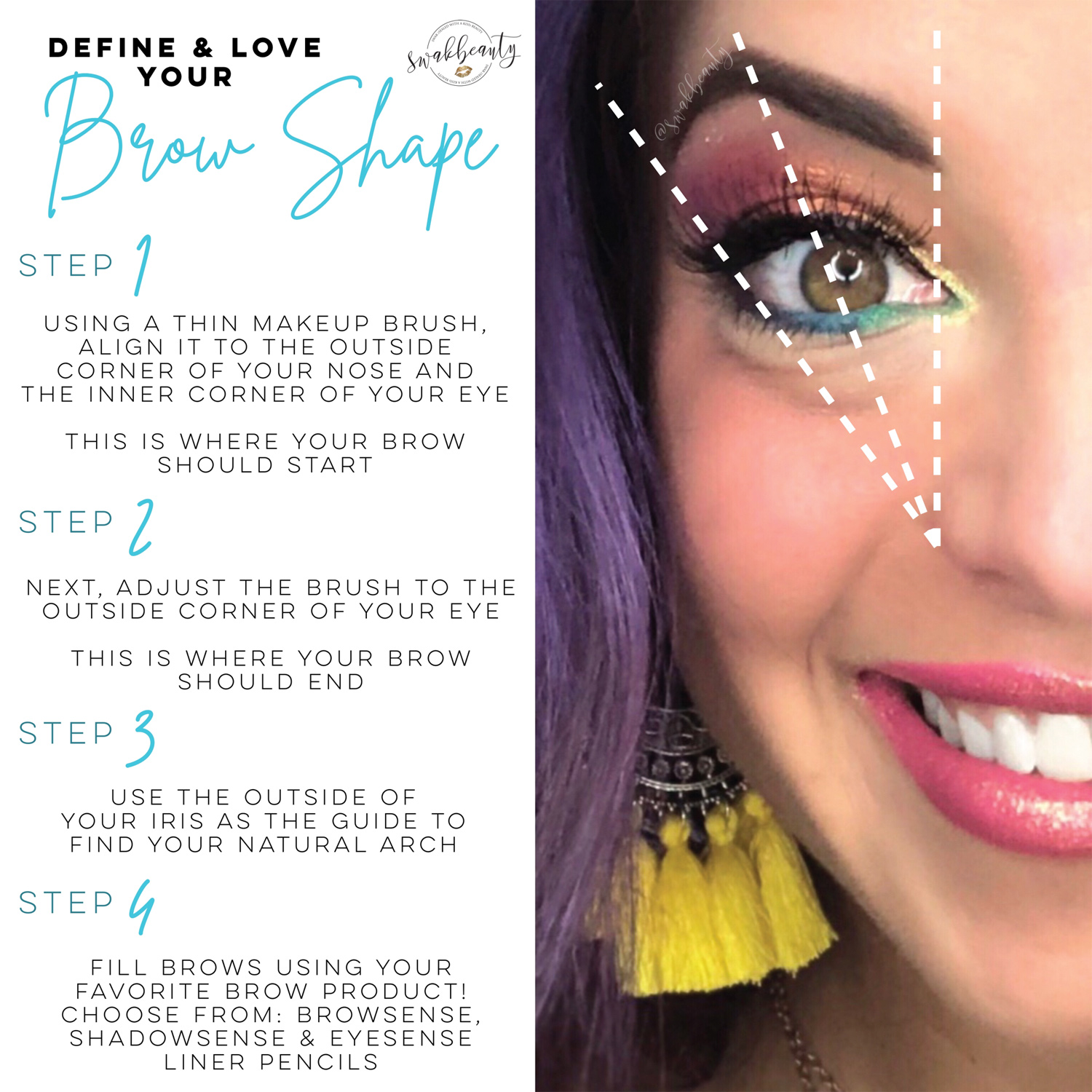 Your face is a literal work of ART, and your eyebrows are it's magical frame. When brows are finished correctly, they can make you appear more rested and youthful, and will 100% complete your makeup look – whether minimal or glam.
Brows in need of some maintenance? Maybe they got lost somewhere in the middle of the 90s, and you haven't seen them since? 😂🙌
I created this helpful guide to show you the BEST way to find your own natural brow shape. Go grab a thin makeup brush (or a pencil works, too!) and follow these steps. Then fill your newly-defined shape using the product of your choice! 💃
I prefer ShadowSense for my brows since I have a lot of natural hair in my brow, I just need to fill in and define the shape – so ShadowSense with a flat brow brush works perfectly! If you have more sparse brows and want to create more hair-like strokes, then you will like the BrowSense formula!
💡My personal FAVORITE for my brows (even with purple hair!) is Rustic Brown ShadowSense.
Here are some other great options and their recommended hair color match! ➡️
▪️Moca Java ShadowSense – (Blonde/Light Brown)
▪️Smoked Topaz ShadowSense – (Blonde/Brown/Gray)
▪️Garnet ShadowSense – (Auburn/Red/Brown)
▪️Rustic Brown ShadowSense – (Dark Brown/Black)
▪️Onyx ShadowSense – (Black)
▪️BrowSense – Available in Auburn, Dark, Light & Taupe
▪️EyeSense Eye Liner Pencils – (Black/ Brown)
But I mean… I may HAVE to try purple brows one day. 💜😆