NEW! Carnival Collection!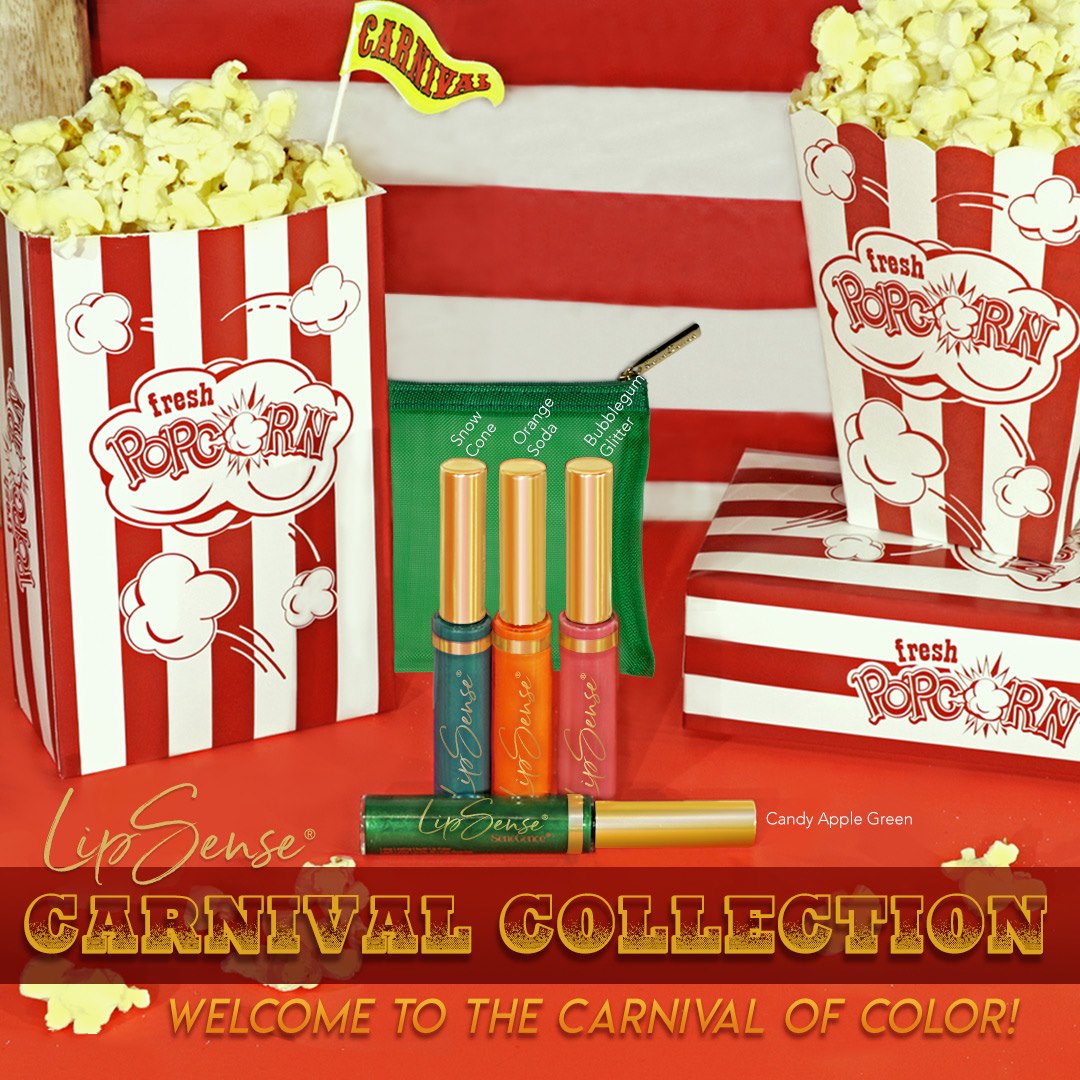 Step right up, ladies and gentlemen! The CARNIVAL COLLECTION is here! 🎪 ::cue carnival music::
With FOUR NEW limited edition shades of LipSense® inspired by the fun had by all at a carnival, this collection is the PERFECT sweet treat for Summer! 🍧
Each gorgeous shade features unique finishes – ranging from a subtle pearl to the BOLDEST glitter!
💗 New! BUBBLEGUM GLITTER – a vibrant pink shade with shimmering pink glitter
💚 New! CANDY APPLE GREEN – a bold emerald with a metallic finish
🍊 New! ORANGE SODA – a sheer, bright orange with a subtle pearl finish
💙 New! SNOW CONE – a fabulous turquoise with dramatic duo chrome turquoise/violet glitter
Purchase the collection as a set to receive a FREE green mesh cosmetics bag! Colors sold individually and as a collection.