WELCOME… THE RAINBOW COLLECTION!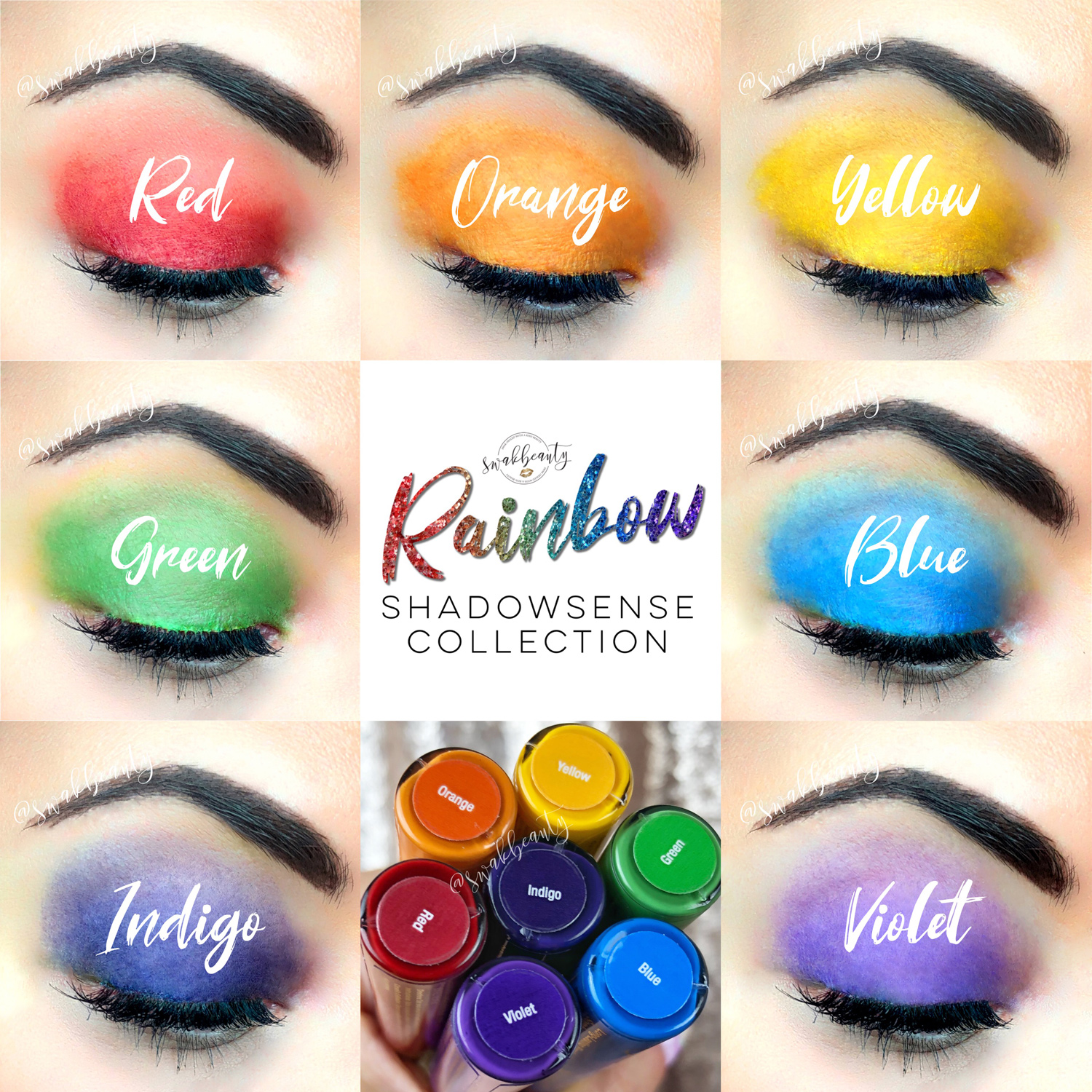 You guys. This is literally my DREAM ShadowSense collection!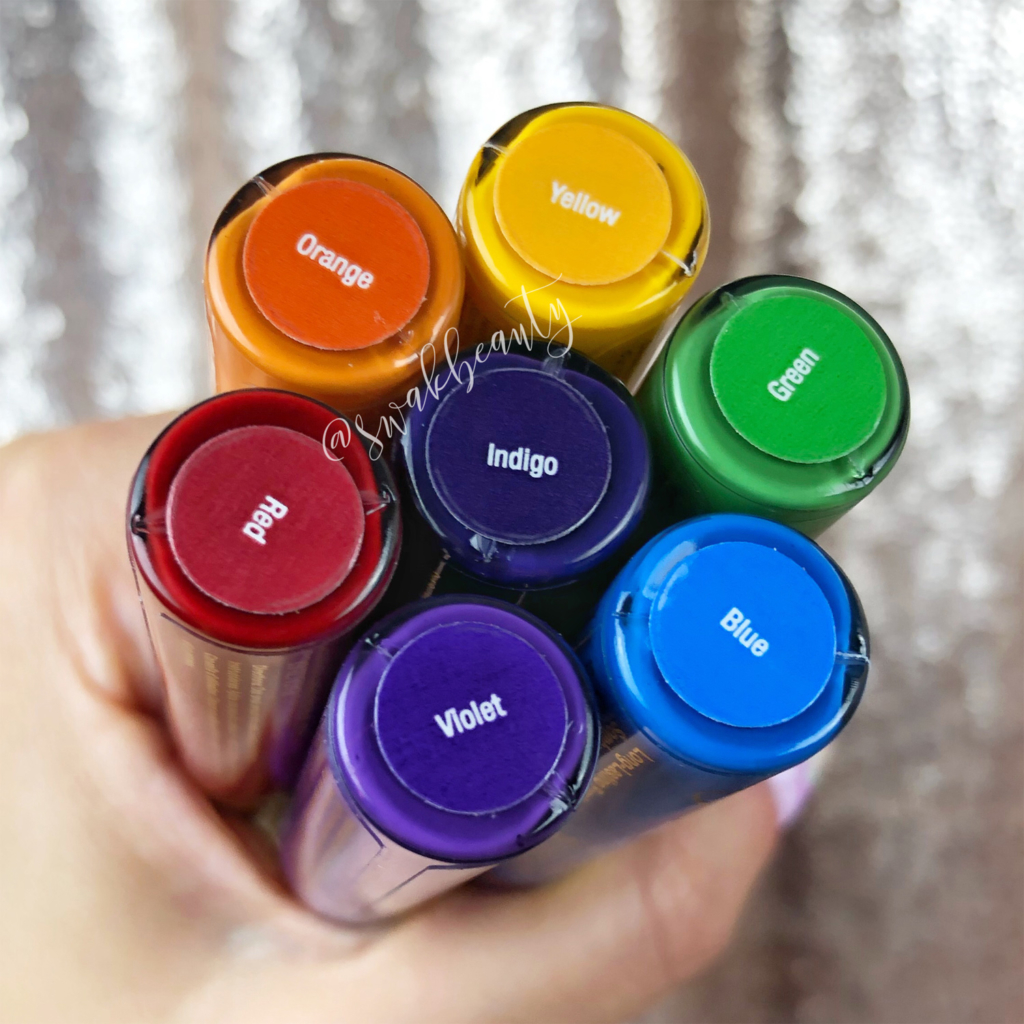 Working in this amazing and bold spectrum over the last two days has been SO uplifting – these colors just OOZE happiness!! Each one is highly pigmented, opaque and has a matte finish – NO shimmer or glitter, here. Just perfectly blendable, rich colors.
My FAVORITE part of this is that by having all of the primary colors in your collection (with Snow and Onyx for lightening or darkening) – it's possible to mix to create ANY color in the ENTIRE spectrum. Yes – ANY COLOR you can think of!! Just think of the possibilities! Ahhh, this collection is definitely taking me back to all of my art theory classes and I'm LIVING FOR IT. ❤️💛💚💙💜
In addition to bold gorgeousness, these colors can also be blended out to be SUPER subtle!! I'll be posting eye pics later today (still editing, ya'll…) that show how wearable ALL of the Rainbow Collection can be! 🙌
I seriously cannot get over how perfect ALL of these formulas are. They are buttery, smooth, and so rich in color.
On each eye look, I tried to show not only the color depth, but also its blend-ability. For each color, I dabbed it in place on my main lid, and then swept and brushed it up towards my brow to show a more subtle and wearable intensity. ALL of these colors can be worn every day – you just have to blend them down. 🙌
Or, be BOLD and live your life in FULL COLOR 🌈 because these colors were also born to SHINE! 💃✨
While I had SO much fun cataloging these colors, I am even more excited to move onto more creative looks tomorrow! AHHH I CANNOT WAIT TO GET TO PLAYING, YOU GUYS!
I still have a handful of Rainbow Collections and individuals available for claiming! The collections come with the HIGHLY COVETED glittering rainbow makeup bag! 🌈 Grab them this weekend with the SWEET SUMMER SALE going on through Sunday night! 🔥
Comment below, message me, or text the word ORDER to 937-249-0863 to taste the Rainbow today! 😘