MOTD – RAINBOW TREAT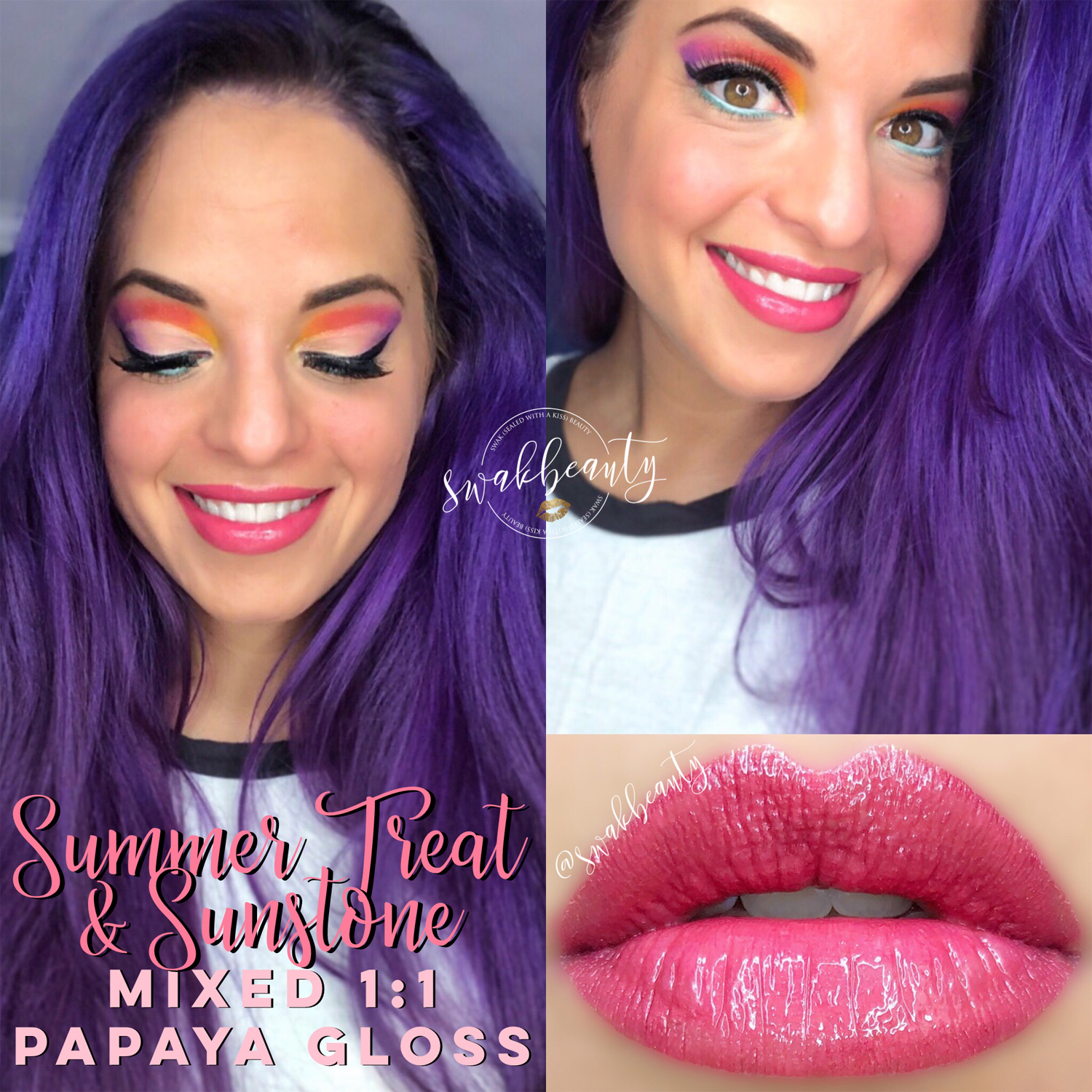 I guess I'm not quite through with those rainbow vibes just yet!! I've been wanting to try a version of this look since the Rainbow 🌈collection came out, but I didn't want to overload too many similar looks at one time.
This is even more gorgeous than I had hoped for! I used a lot of shadows (and even a blush!) on this look – but in my opinion it's completely worth the effort!
Can we just talk about this lip mix for a second, too?! I mean… I'm just obsessed with how gorgeous Summer Treat and Sunstone look together – and then Papaya Gloss just adds a whole other level of BAM! – and I'm feeling it ALL.
Here's everything I used for this look!
💋 Silk Pore & Wrinkle Minimizer
💋 Medium CCTM, Pearlizer & Medium Concealer, mixed, as foundation
💋 Deep CCTM as contour
💋 Bronze & Terra Cotta BlushSense
💋 White/Medium Concealers on Blemishes
💋 White/Medium Concealers under eyes
💋 Candlelight as eyeshadow base & under eyes
💋 Violet, Red, Orange, & Yellow ShadowSense + Pink Berry BlushSense, on eyes
💋 Seafoam Shimmer ShadowSense on lower lash line
💋 Snow ShadowSense on waterline
💋 Starry Sky EyeSense as eyeliner
💋 Rustic Brown ShadowSense on brows
💋 Black LashSense VolumeIntense Mascara (Regular & Waterproof formulas layered)
💋 Summer Treat & Sunstone LipSense, mixed 1:1
💋 Papaya Gloss
💋 Ardell Glamour Lashes