MOTD – French Roast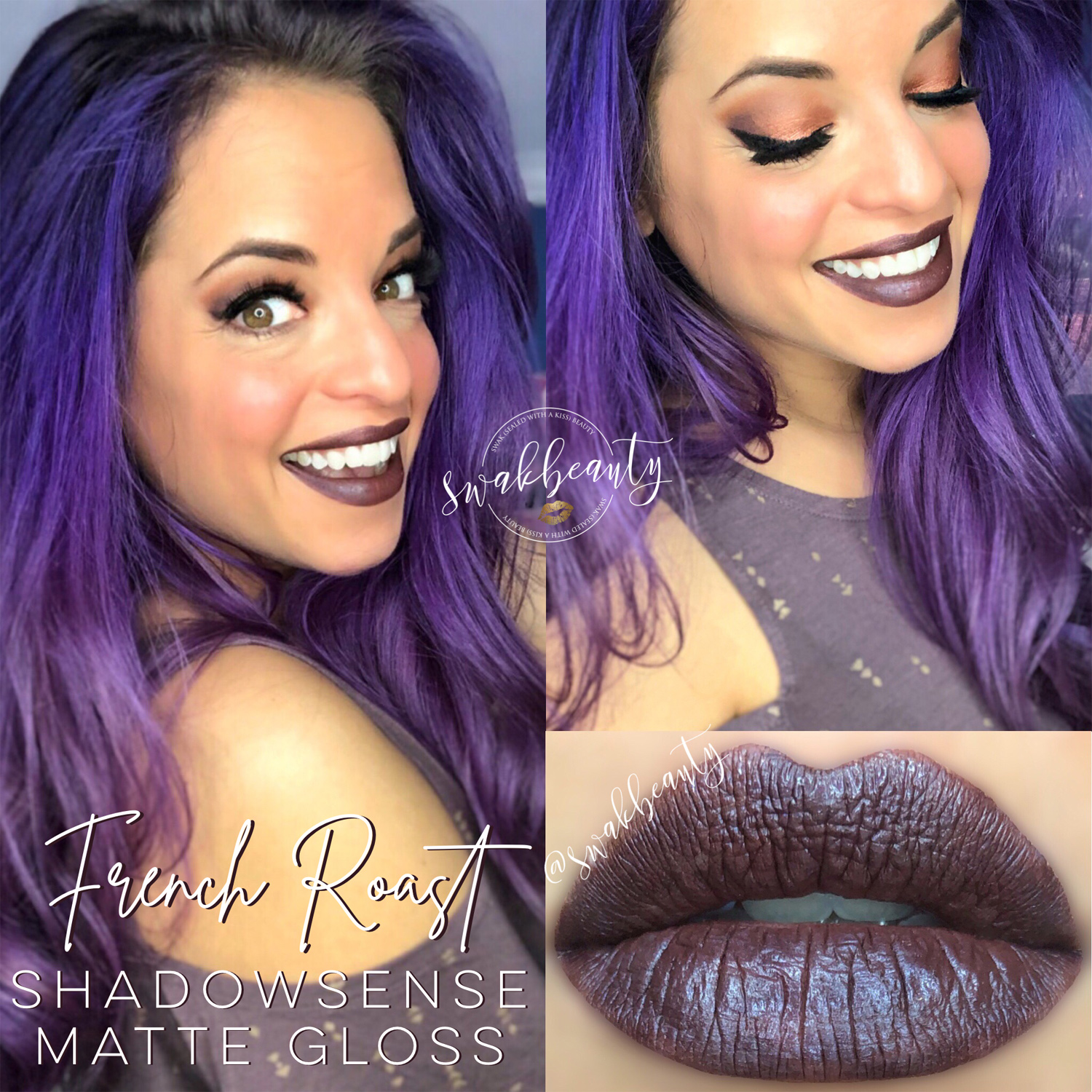 Okay, the Café Collection just keeps bringing the AMAZING. 🤩🙌
I've been dying to try French Roast ShadowSense on the lips since first trying it on my eyes the other day. It's just SO gorgeous, and I absolutely LOVE how it translated to the lips. 😍😍😍
A couple of notes on wearing ShadowSense on the lips (since I know I will be asked!):
1) AMPLE dry time is required for ShadowSense on the lips. 5-10 minutes MINIMUM before glossing to ensure long lasting wear.
2) IF you have Icicle – this will help! Using it as Layer 1 & 3 and sandwiching your ShadowSense in between will help ensure the lasting power of shadows on the lips. (Note: Icicle is a discontinued "clear" LipSense color, and sadly – I do not have any in stock.) I did NOT use Icicle for this look – only ShadowSense and Matte Gloss (I first sealed with Glossy and let it soak in first!)
3) Feel free to experiment with different ShadowSense colors on your lips! Just be advised NOT to use Denim on the lips – it contains an ingredient that is not meant to be ingested via the mouth.
On my eyes, I'm wearing the entire Café ShadowSense Collection – Americano, Cinnamon Shimmer and French Roast, with the addition of Sandstone Pearl Shimmer as a highlight. I'm just LOVING this entire collection, ladies. This is literally the PERFECT Fall palette and I'm just drooling. I went a bit heavy handed with this look because I really wanted to show off these colors, but a lighter touch would make such a gorgeous and subtle option.
Here's everything I used for this look!
💋 Silk Pore & Wrinkle Minimizer
💋 Medium CCTM & Medium Concealer, mixed
💋 Bronze & Terra Cotta BlushSense
💋 White/Medium Concealers on Blemishes
💋 White/Medium Concealers under eyes
💋 Candlelight as eyeshadow base & under eyes
💋 Americano, French Roast, Cinnamon Shimmer & Sandstone Pearl Shimmer ShadowSense on eyes
💋 French Roast ShadowSense on waterline
💋 Starry Sky EyeSense as eyeliner
💋 Rustic Brown ShadowSense on brows
💋 Black LashSense VolumeIntense Mascara (Regular & Waterproof formulas layered)
💋 French Roast ShadowSense on lips
💋 Matte Gloss
💋 Kiss Couture Triple Push Up Lashes in Corset