NEW Orchard Lip Collection!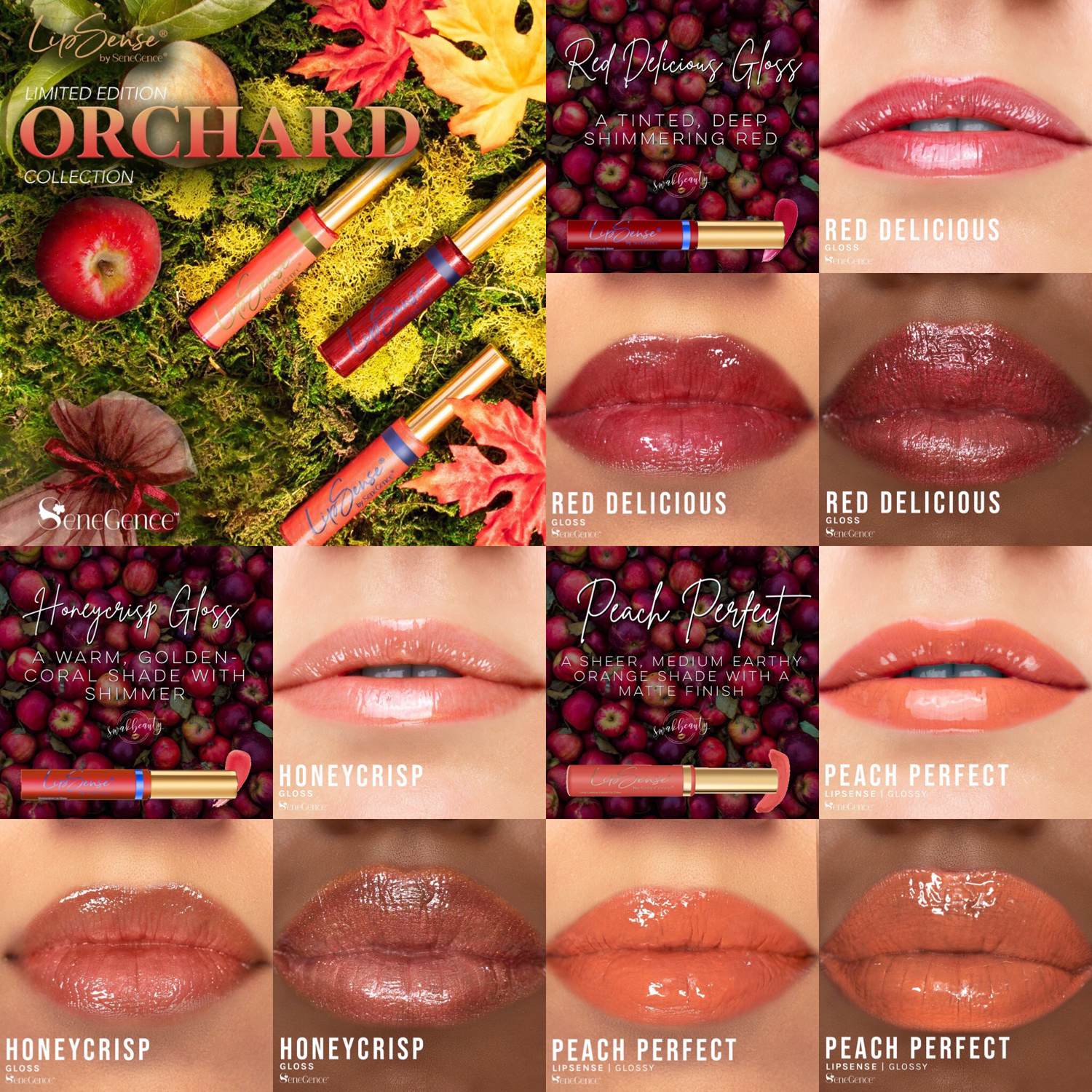 It's going to be a GREAT Fall, ya'll. The NEW Orchard LipSense Collection has arrived! This deliciously vibrant collection is inspired by the warm, rich colors of a fruit orchard – SO perfect for Fall! 🍁🍂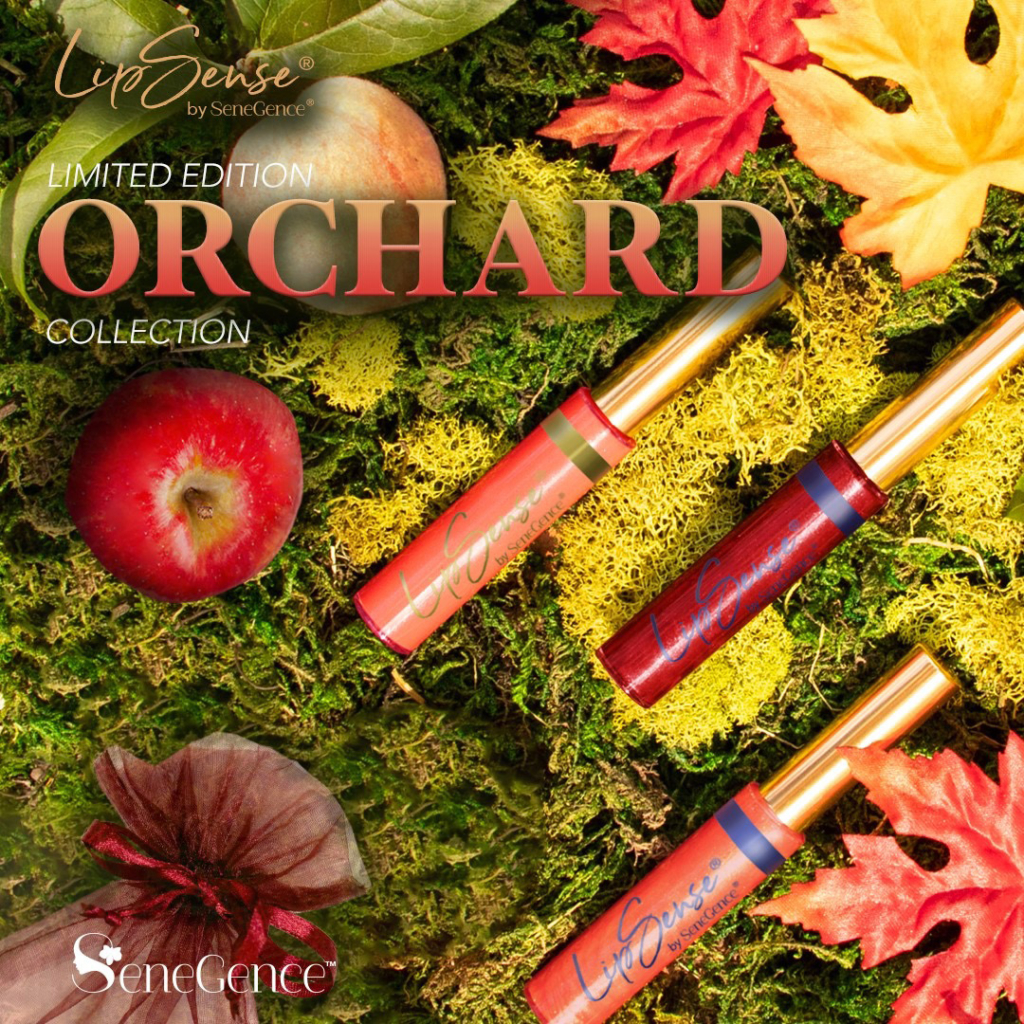 🍎 NEW! Red Delicious Gloss: A tinted, deep shimmering red.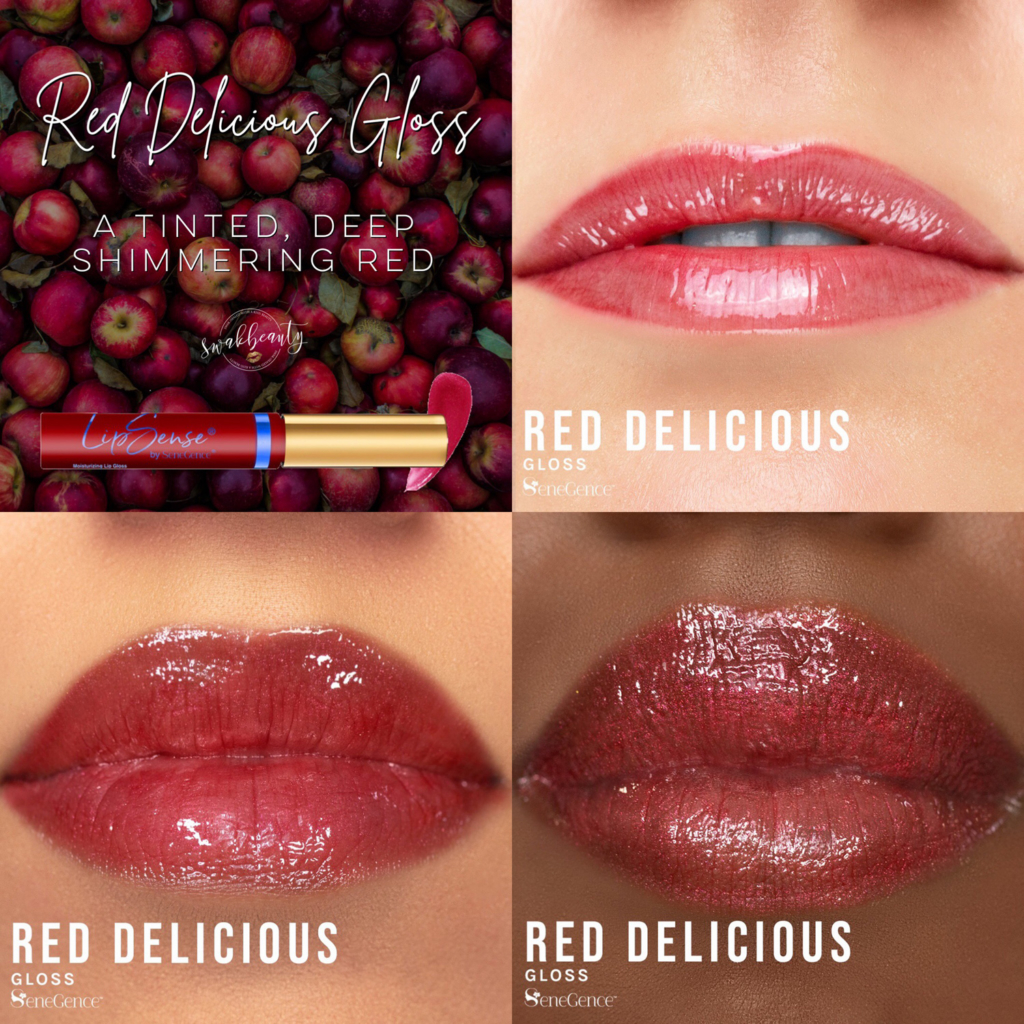 ✨ NEW! Honeycrisp Gloss: A warm, golden-coral shade with shimmer.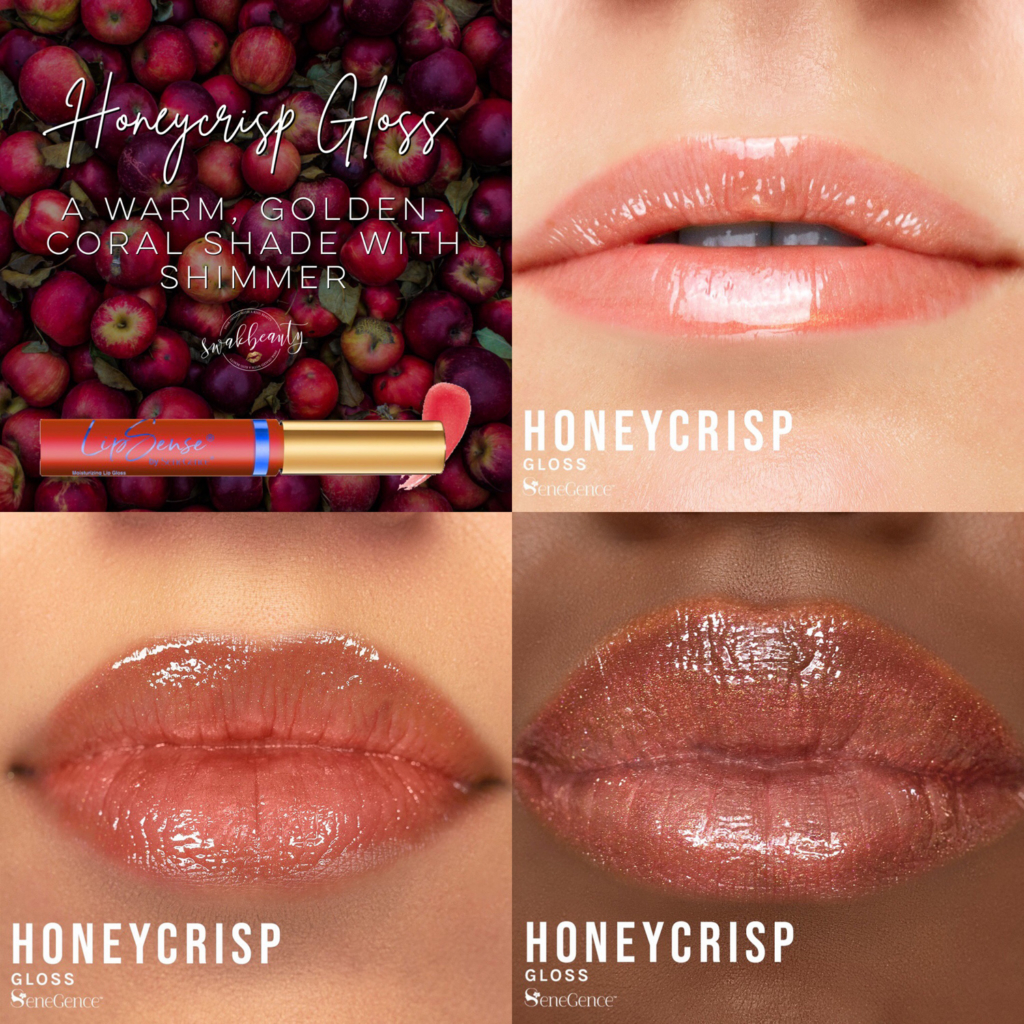 🍑 NEW! Peach Perfect LipSense®: A sheer, medium earthy orange shade with a matte finish. Customers who miss the retired LipSense shade, Peach, will LOVE Peach Perfect!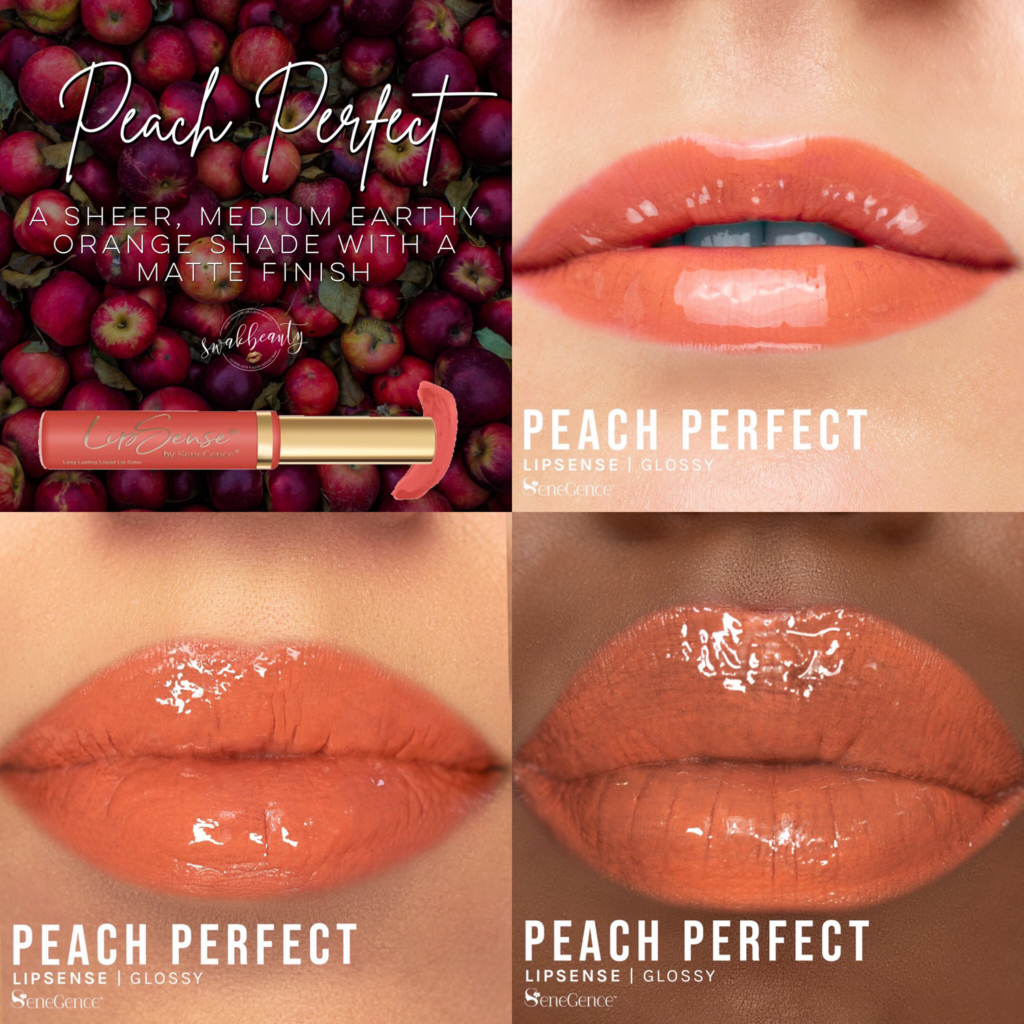 I am SO excited about this collection, ladies!! I have become such a sucker for our gorgeous tinted glosses – I constantly have 2-3 on hand at all times! I love having a variety of tints to work with, whether layered over LipSense color or worn alone.
And can we just TALK about Peach Perfect for a second?! This is the FIRST true Peach I've seen since starting over 2.5 years ago! 😱🤯It's going to be AMAZING, and so flattering and soft for the autumn season. 🙌
I'm just OBSESSED with these colors – and I'm already thinking of how well these will coordinate with the Café Collection colors, as well! ☕️🍂
I'm taking preorders for the Orchard Collection RIGHT NOW! These colors are available as a collection (including a FREE mesh mag with purchase!), or individually!
Comment below, message me, or text the word ORDER to 937-249-0863 to claim your faves today! 💋