Welcome… The Orchard Collection!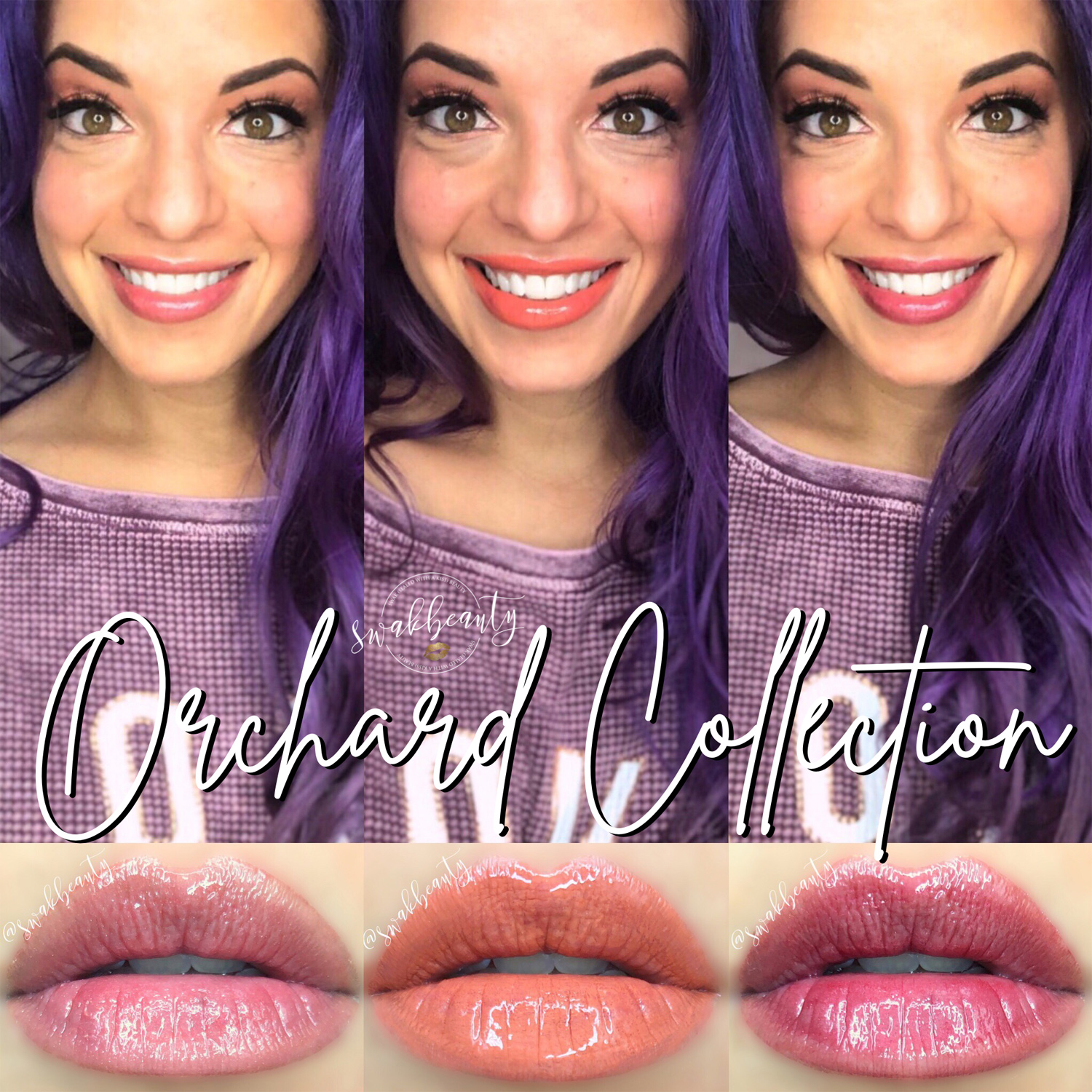 The limited edition Orchard Collection is HERE – and it is SO beautiful, you guys!!
I'm SO in love with these warm fall colors! 🍂🍁
🍑 PEACH PERFECT – This is THE "perfect" Peach, ladies!! It reminds me of Peaches 'n Cream Barbie, which might be dating me, but it's true!! This is my new FAVE lip color, for SURE!
🍎 HONEYCRISP GLOSS – I'm loving this shimmering gloss with a golden-coral tint. It's soft and super romantic. I will absolutely be wearing this gloss year-round!
🍎 RED DELICIOUS GLOSS – This deep red tinted gloss is absolutely STUNNING. I love it's shimmer – it feels so luxurious!
𝐸𝓋𝑒𝓇𝓎𝒷𝑜𝒹𝓎'𝓈 𝓉𝓌𝑒𝓁𝓋𝑒 𝓎𝑒𝒶𝓇𝓈 𝑜𝓁𝒹 𝒾𝓃 𝒶𝓃 𝒶𝓅𝓅𝓁𝑒 𝑜𝓇𝒸𝒽𝒶𝓇𝒹. – 𝑅𝒶𝒸𝒽𝒶𝑒𝓁 𝑅𝒶𝓎
YOU GUYSSSSS! This fall-inspired is giving me SO many cozy warm fall vibes it's crazy! 😍 I can't get enough of these gorgeous colors! 🍁🍂
Just L👀K at these GORGEOUS colors up-close!
I did pics of the entire collection (duh) – and even included combination pics of Peach Perfect layered with both Honeycrisp Gloss and Red Delicious Gloss! I'm loving BOTH of these combos so much!
Last but not least, here's the corresponding ShadowSense I look did to go with these stunning colors! I'm LOVING this mix I made with the Rainbow Collection's Orange & Red SS + Snow, to create this spot-on match for Peach Perfect LipSense! This is one of my FAVE eye looks as of recent, which is why I knew I HAD to share it!!