HALLOWEEN LOOK – Glam Skulltress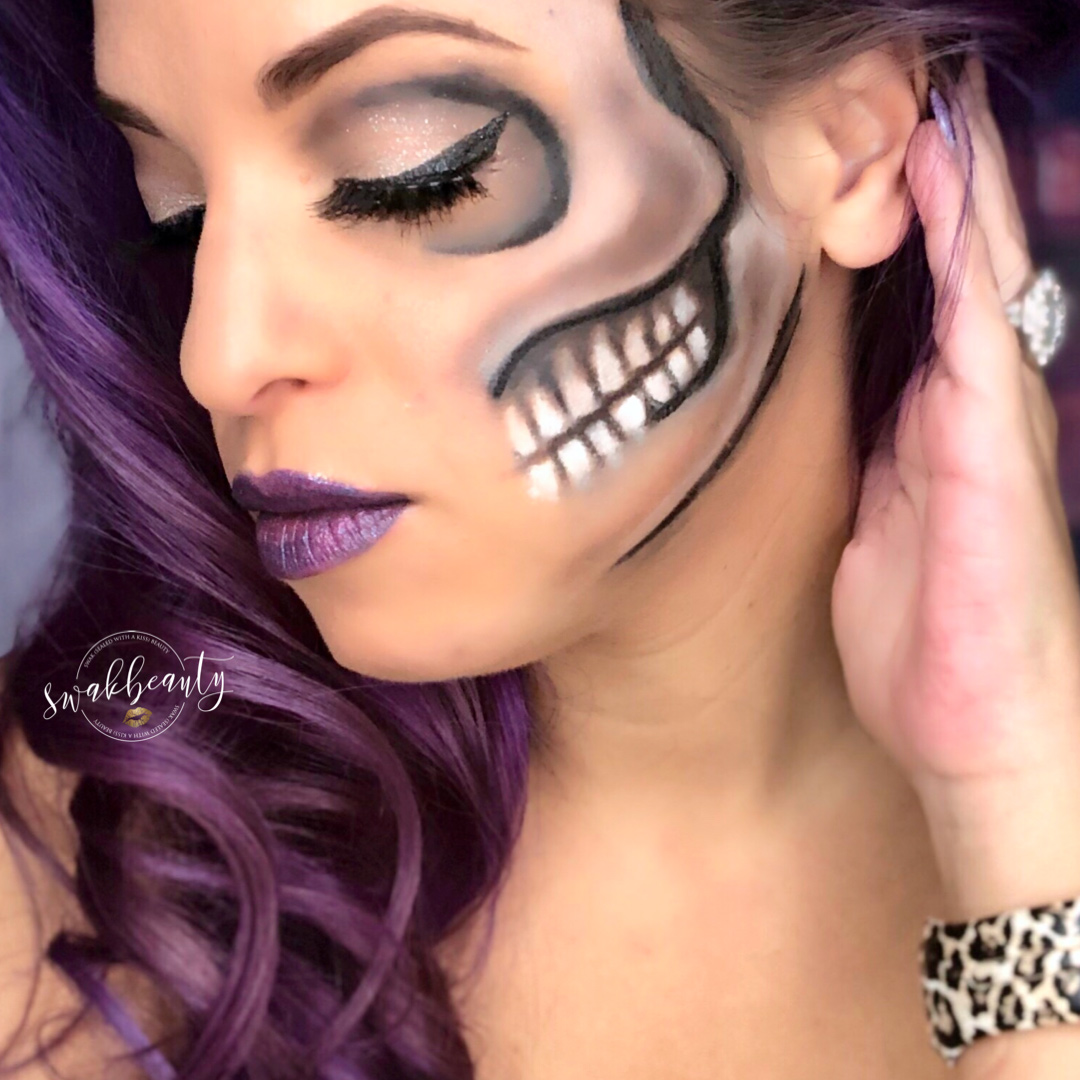 Dusting off my trusty Halloween brushes for the first time this year! 💀 I honestly wasn't even planning on sharing this look, but I wanted to get some "practice" in, and although I don't LOVE how this came out – it's not terrible! 😆
I wanted to do some playing with blending – I'm feeling so rusty, but it was really FUN to get back into the creative swing of things!
There will be MANY more Halloween looks to come this year! I need some more practicing 😆 but I already have some super FUN looks in mind!
Here's everything I used for this look!
💋 Silk Pore & Wrinkle Minimizer
💋 Medium CCTM & Medium Concealer, mixed
💋 Medium Concealer on Blemishes
💋 Candlelight as eyeshadow base & under eyes
💋 Rustic Brown & Platinum Glitter ShadowSense on eyes
💋 Onyx, Snow, & Rustic Brown ShadowSense for skull shading
💋 Black EyeSense Pencil on waterline & for skull lines
💋 Starry Sky EyeSense as eyeliner
💋 Rustic Brown ShadowSense on brows
💋 Black LashSense VolumeIntense Mascara
💋 Snow Cone & Metallic Plum LipSense mixed 2:1
💋 Pink Strawberry Gloss
💋 Kiss Blowout Beehive Lashes