MOTD – Gingerbread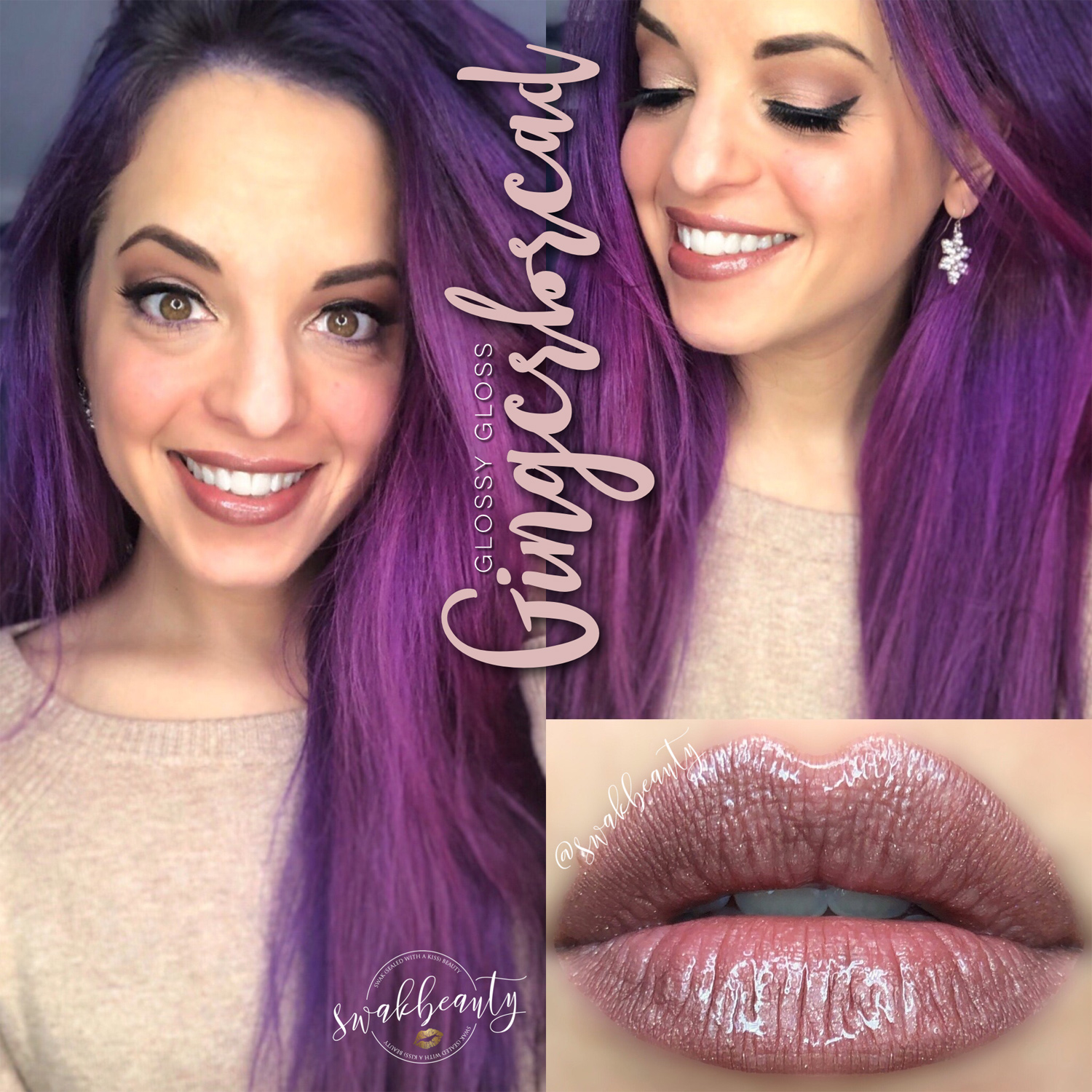 Ahhh, it feels SO good to be back to the swing of things – and today's arrival of Gingerbread couldn't be better timing!! Coinciding with the re-release of one of my fave shadow colors, Candied Cocoa Shimmer, I knew a look featuring the two was a MUST for today!
I finally see what all the fuss over Gingerbread is about! 🙌 I LOVE this beautifully neutral and sparkly color! It's so flattering without being so light it washes me out. It's just stunning – and it feels SO festive, too. 🎅
👉 If you missed my FIRST IMPRESSIONS of Gingerbread from earlier today, scroll down to watch the replay now!
Who else is completely in love with this gorgeous holiday neutral?! I just can't get enough! 😍
I absolutely LOVE this eye combo, too! I've been hoarding my single Candied Cocoa Shimmer in my personal stock, never using it with fear it would run out and I'd never have it again – so it felt very liberating to break it out today and use it again – freely! 😆
I paired it with French Roast, Champagne Shimmer (which I'm seriously obsessed with, too) and Americano – and I'm absolutely loving how these colors worked together!
Here's everything I used for this look!
💋 Silk Pore & Wrinkle Minimizer
💋 Medium CCTM & Medium Concealer, mixed
💋 Candlelight ShadowSense as eyeshadow base & under eyes.
💋 Candied Cocoa Shimmer, French Roast, Champagne Shimmer & Americano ShadowSense on eyes
💋 Purple EyeSense pencil on waterline
💋 Starry Sky EyeSense on winged liner
💋 Rustic Brown ShadowSense on eyebrows
💋 Black LashSense VolumeIntense Mascara, Regular & Waterproof formulas layered
💋 Terra Cotta & Bronze BlushSense on cheeks
💋 Gingerbread LipSense
💋 Glossy Gloss