Welcome… The Posh Pastels LipSense Collection!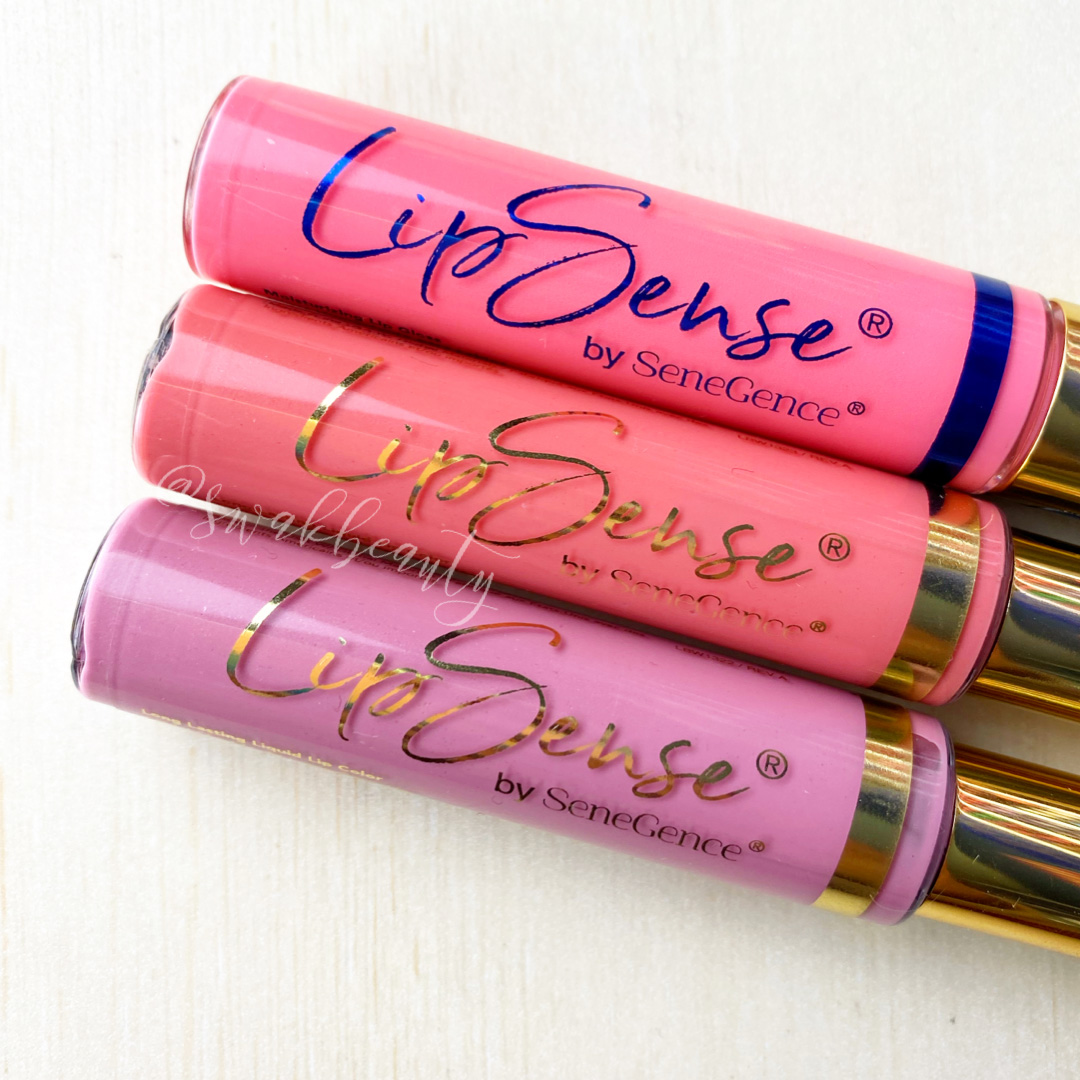 I had SO MUCH FUN shooting the gorgeous Posh Pastels LipSense Collection today! These colors are SO beautiful up close (even more so than I anticipated!), and are a PERFECT pop of color as we step into Spring! 🌸
🌸 Pink Matte Gloss – WOWZA you guys. This gloss is stunning – and just might be my new favorite. I LOVE how buttery smooth it is, and I LOVE THE MATTE FINISH. I totally admit to not utilizing Matte Gloss nearly enough, but PINK MATTE, WOW! I will be using this ALL THE TIME.
🌸 Pastel Pink LipSense – I LOVE this cool baby pink!! It's really unique, and TOTALLY on trend for this season. There's no glitter or shimmer, this pink stands ALL on its own, and I'm OBSESSED.
🌸 Peach Chiffon LipSense – So far this has been the most popular color of the collection, and I can see why! This peachy tone is is PERFECT for every day wear, and I'm seeing versions of it everywhere! This is THE "it" color for Spring – I'm calling it now!
Preorders for this collection went out YESTERDAY (so check those tracking numbers, ladies!) I spend ALL DAY packing and shipping when they arrived in, hence why it took until today to start actually shooting! 😘
I did also shoot lip pics and selfies today, but I couldn't get through all the editing tonight! 😱 Stay tuned – I'll be posting them TOMORROW! (And let me just say – YOU WILL NOT BE DISAPPOINTED!)
👉 Comment below, message me, or text the word ORDER to 937-249-0863 to claim your Posh Pastels TONIGHT! These are selling FAST and won't be in stock forever! 🔥🔥🔥