New! Fiesta LipSense Collection!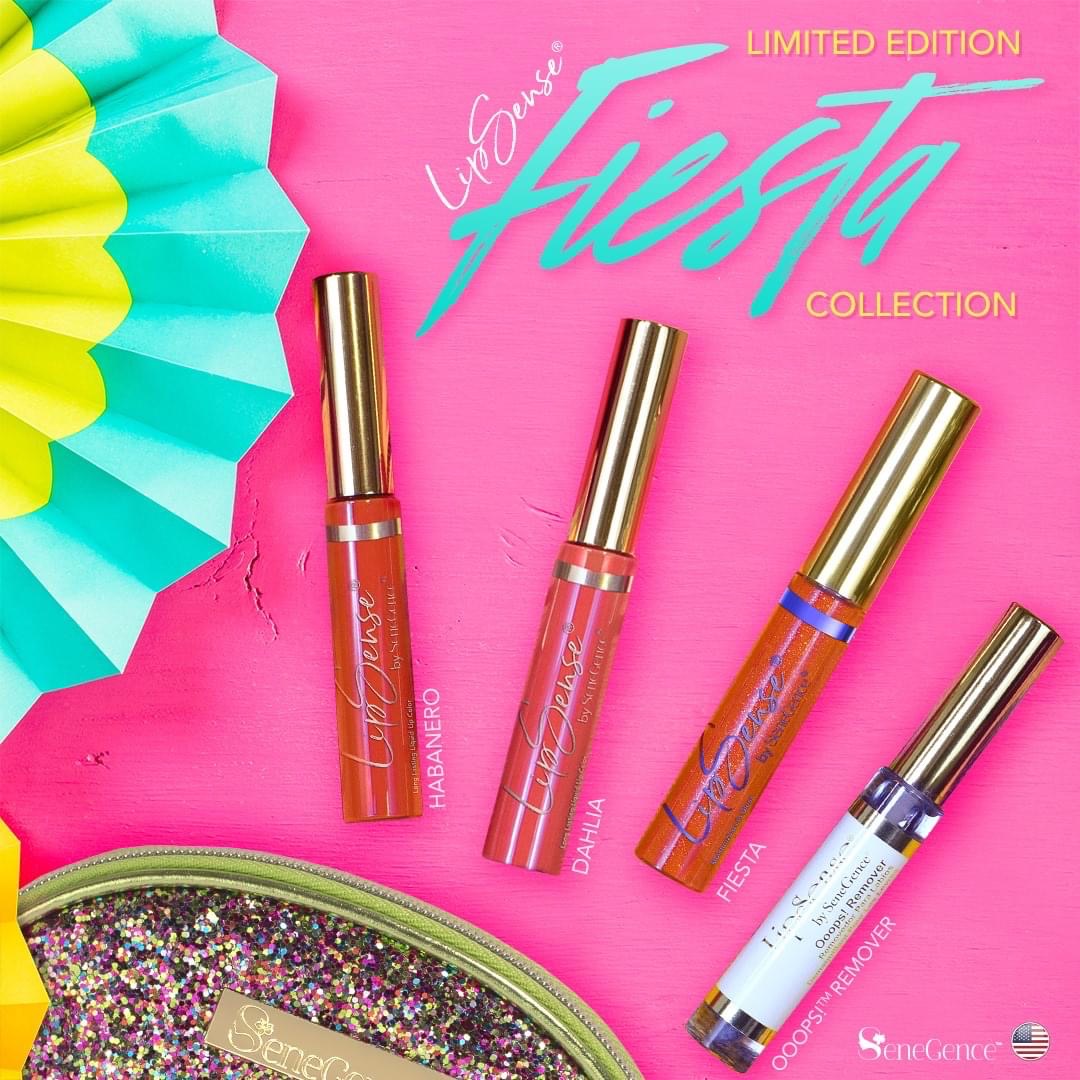 AHH YOU GUYS! It's the Fiesta Lip Collection you've all been asking for!! 🙌🏼
Bring the celebration right to your home with the new, limited edition LipSense® Fiesta Collection! 🎊
Inspired by the beautiful colors reflected in Mexican landscapes and culture, this collection features two matte, bold lip colors and one sparkling gloss. With lip looks like these, you'll be sure to turn heads during virtual Happy Hour!
🎊 New! Habanero: A bright red-orange with a matte finish.
🎊 New! Dahlia: A gorgeous warm pink shade with a matte finish.
🎊 New! Fiesta Gloss: A beautiful, lightly tinted nude peach shade with sparkling pink and gold glitter.
🎊 FREE! *Ooops!™ Remover: A non-drying remover to take off LipSense at the end of the day or to eliminate LipSense mistakes.
Colors are available individually as well in a collection with a FREE OOOPS REMOVER AND FREE FIESTA GLITTER BAG!
Comment below, message me, or text the word ORDER to 937-249-0863 to claim your faves today! And YES – these colors DO qualify for my SeneVersary Sale happening through tomorrow at midnight!