MOTD – Color Surge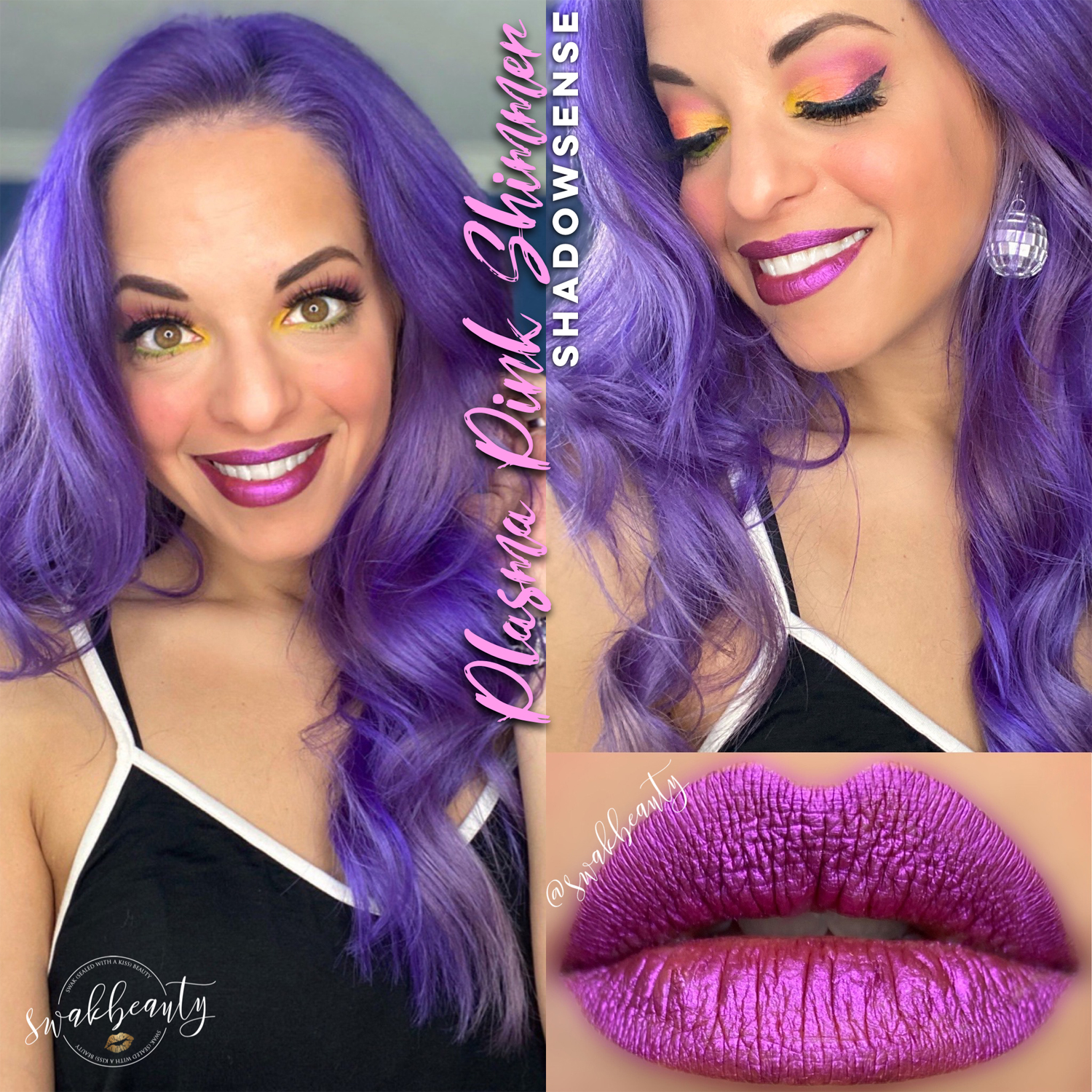 In honor of #Pride month, and in support of all that's going on in the world right now (#BlackLivesMatte ✊), I'm SO happy to be wearing ALL THE COLORS 🌈 today. 🙌
The bright and bold colors of the Color Surge Collection are simply STUNNING. I decided to wear all four shades on my eyes, with the addition of Yellow ShadowSense for a little extra hint of flavor. I absolutely LOVE how these colors work together, especially that pop of Neon Green on the waterline!!
On my lips – you GUYSSSSSSSSSS. ❗️Plasma Pink Shimmer. ❗️ShadowSense. ❗️YES!❗️ On the lips!
So this time, I actually didn't use gloss at all (which I typically do with SS on the lips). I let it dry for about 10 minutes and I realized it wasn't going ANYWHERE, so I enjoyed this awesome gloss-free matte finish that really shows off that fuchsia shift! (No need for Icicle, ya'll!) I even ate lunch and it STAYED PUT. I'm OBSESSED with this lip!!! I will be wearing this shade on the lips ALL THE TIME.
Who else LOVES this look?!
💋 Silk Pore & Wrinkle Minimizer
💋 Light-Medium CCTM and Cafe au Lait MakeSense, mixed
💋 Candlelight ShadowSense under eyes
💋 Terra Cotta BlushSense on cheeks
💋 Yellow, Amped Up Orange, Fiery Coral Shimmer, Plasma Pink Shimmer & Neon Green Shimmer ShadowSense on eyes
💋 Starry Sky EyeSense for wing
💋 Rustic Brown ShadowSense on eyebrows
💋 Black LashSense VolumeIntense Mascara, Regular & Waterproof formulas layered
💋 Plasma Pink Shimmer ShadowSense on lips (no gloss)
💋 PURELEOR Natural Mink Lashes