Blue Light Glasses for your FACE!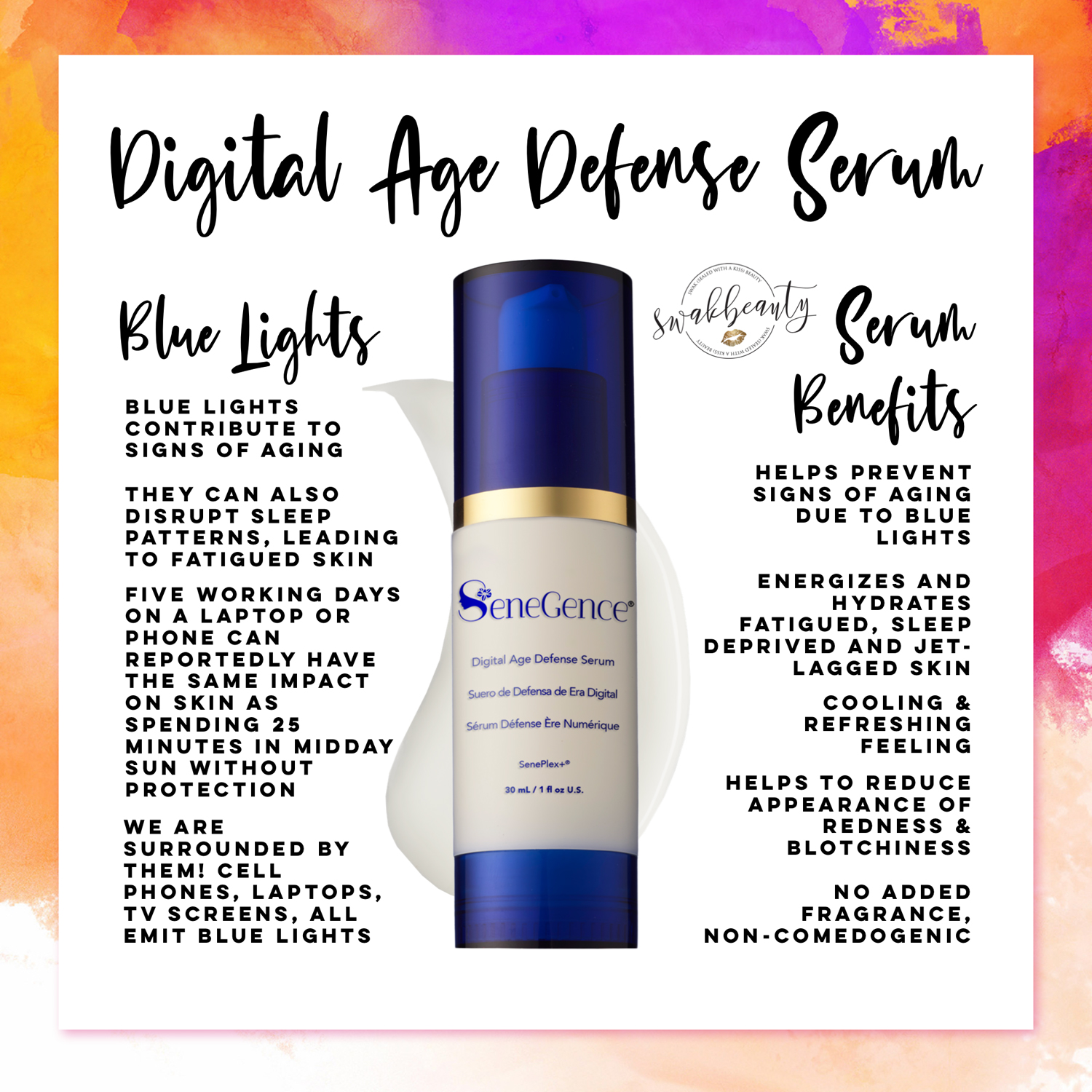 You guys, I said it last night, and I'll say it again… this is the new release I am MOST excited about – and most in need of!!
Introducing the Digital Age Defense Serum! 💙 This serum is PERFECT for work from home pros, tech lovers, jet-setters, and night owls (I am literally all of the above, well, except the jet-setting, haha!)
This lightweight, fragrance-free, non-comedogenic formula combats signs of aging related to the BLUE LIGHT emitted from our DIGITAL DEVICES 📱 while perking up and hydrating fatigued skin. Bring your skin care into the digital age today!