Halloween Lip Art #5 – FRANKEN-LIPS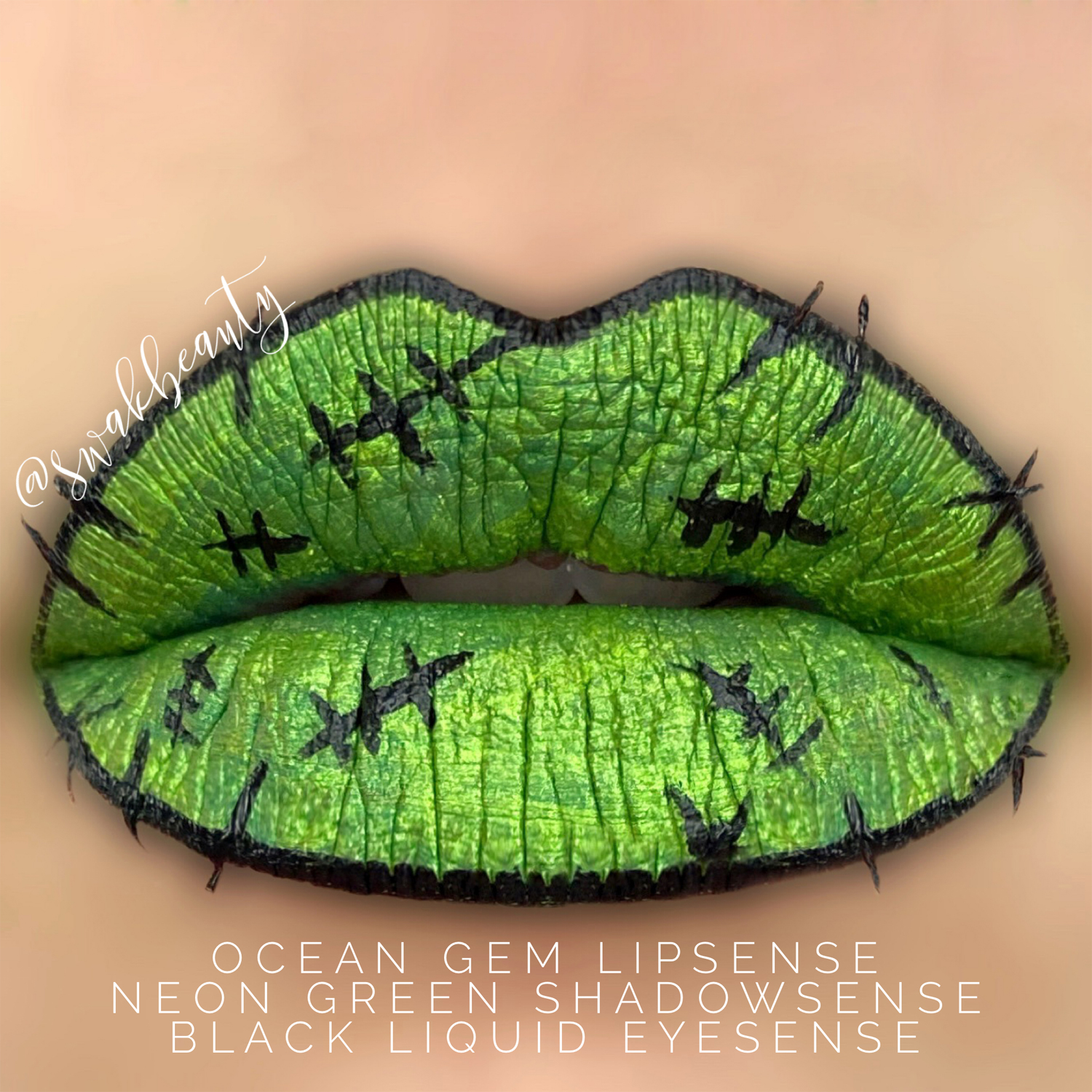 Oh my gosh, I love this lip! This look is SO easy to do, with major payoff in style points. (Grrr, argghh!)
Choose your favorite green as a base, I'm using 2 layers of Ocean Gem LipSense with the final layer being Neon Green Shimmer ShadowSense (wow is this a stunning combo!) I added my Frankenstein lines using Black EyeSense, and I left the look bare (no gloss).
Sealing the look in with your gloss of choice will ensure it to last all day, but I wanted the "dry" effect for this look!
Share with a friend that you think would ROCK this lip!