Dashing Diva Nails – Mad for Plaid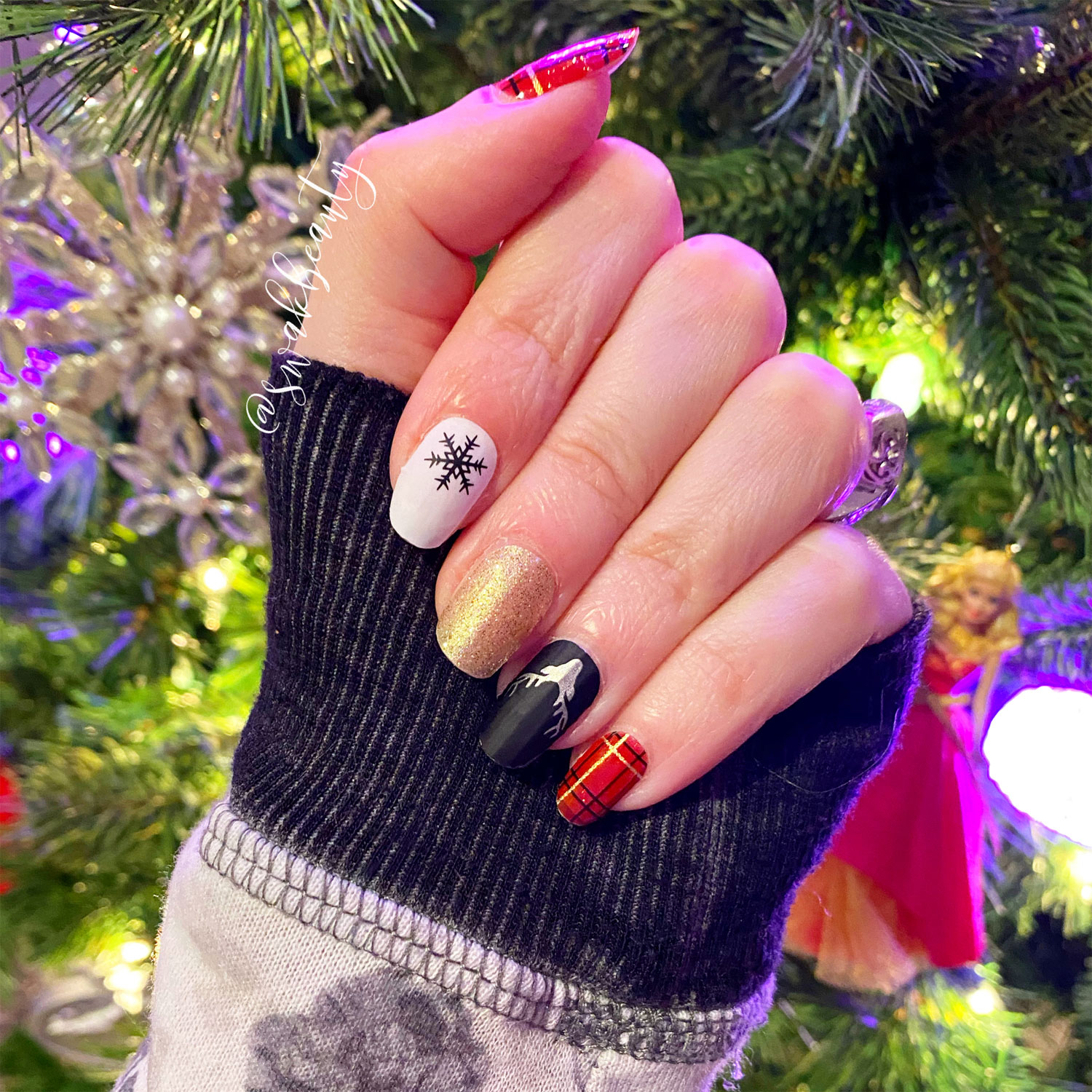 After TWO WEEKS
of enjoying the last set, I applied a fresh set of holiday Dashing Diva nail strips this evening after doing some chores and decorating, and I am OBSESSED!
Removal of the last set was SO EASY – I just dipped the end of a manicure stick in acetone remover, and used it to gently lift each strip, starting at the cuticle. Removal took about 5 minutes and did absolutely ZERO damage to my natural nail.
After just a little reshaping and cuticle trimming, I was ready for a new set. 30 minutes TOTAL and DONE.
I'm just beyond impressed, and 100% hooked on this brand!