Mardi Gras Lips!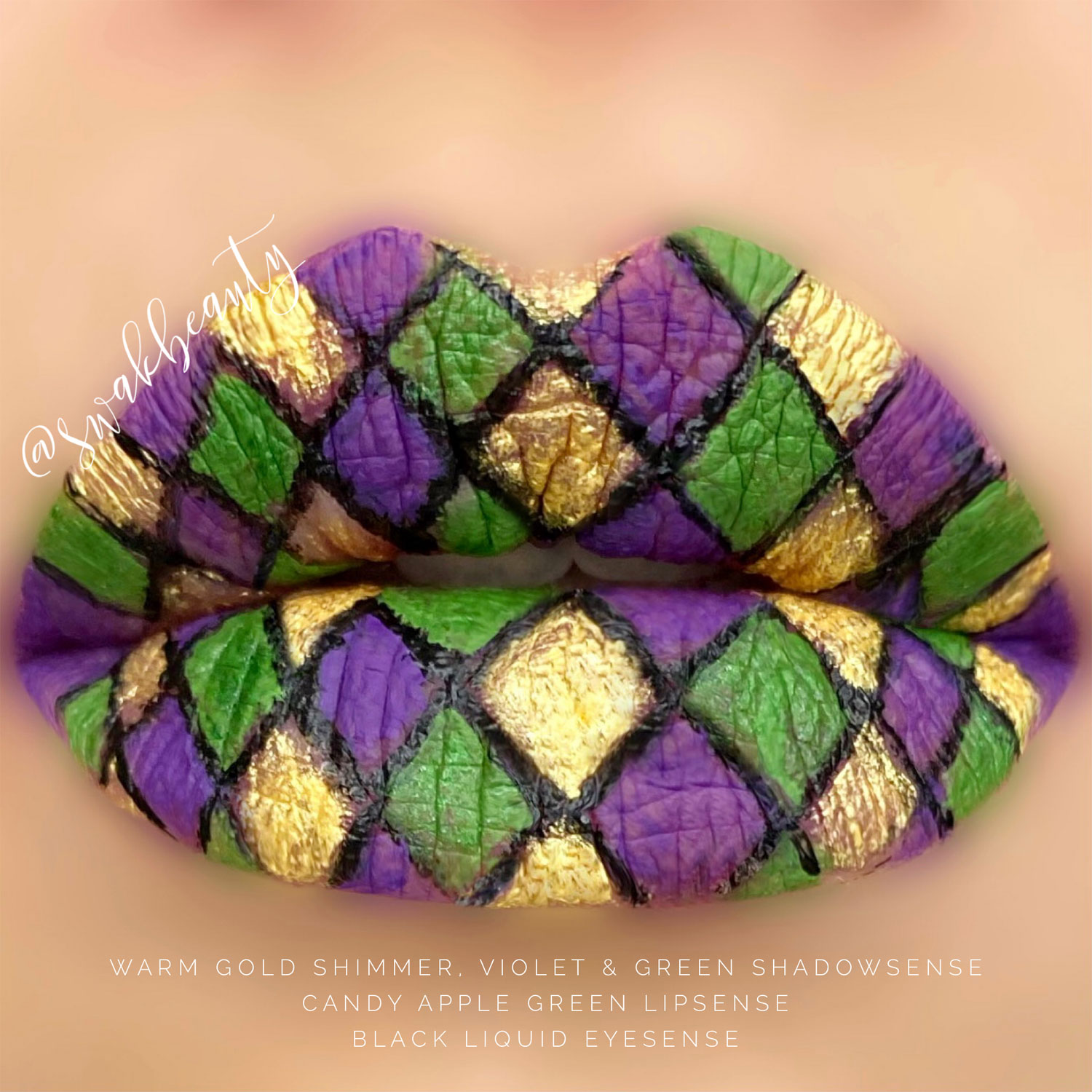 💜💚💛 𝙇𝙖𝙞𝙨𝙨𝙚𝙯 𝙡𝙚𝙨 𝙗𝙤𝙣 𝙩𝙚𝙢𝙥𝙨 𝙧𝙤𝙪𝙡𝙚𝙧! 💛💚💜
The #mardigras parades might be cancelled this year, but that doesn't mean we can't enjoy a little Bourbon Street spirit from home! After all – Mardi Gras is a state of mind!
This festive lip art makes me SO happy!! I used a trio of ShadowSense colors – Warm Gold Shimmer, Violet and Green – along with a touch of Candy Apple Green LipSense for added sparkle in the green areas. I then lined everything with liquid Black EyeSense for a crisp finished look – this was definitely the most difficult part!! 😜
As always – when using ShadowSense on the lips – ample dry time (10+ minutes) is KEY! Gloss really, in my opinion, is not – it's not LipSense and thus does not require gloss to "seal in" the color. It's of course optional if you prefer a glossy look (or want to change it up with a specialty gloss)!
I hope you all had a great Fat Tuesday! 🎭