Seminar Swag!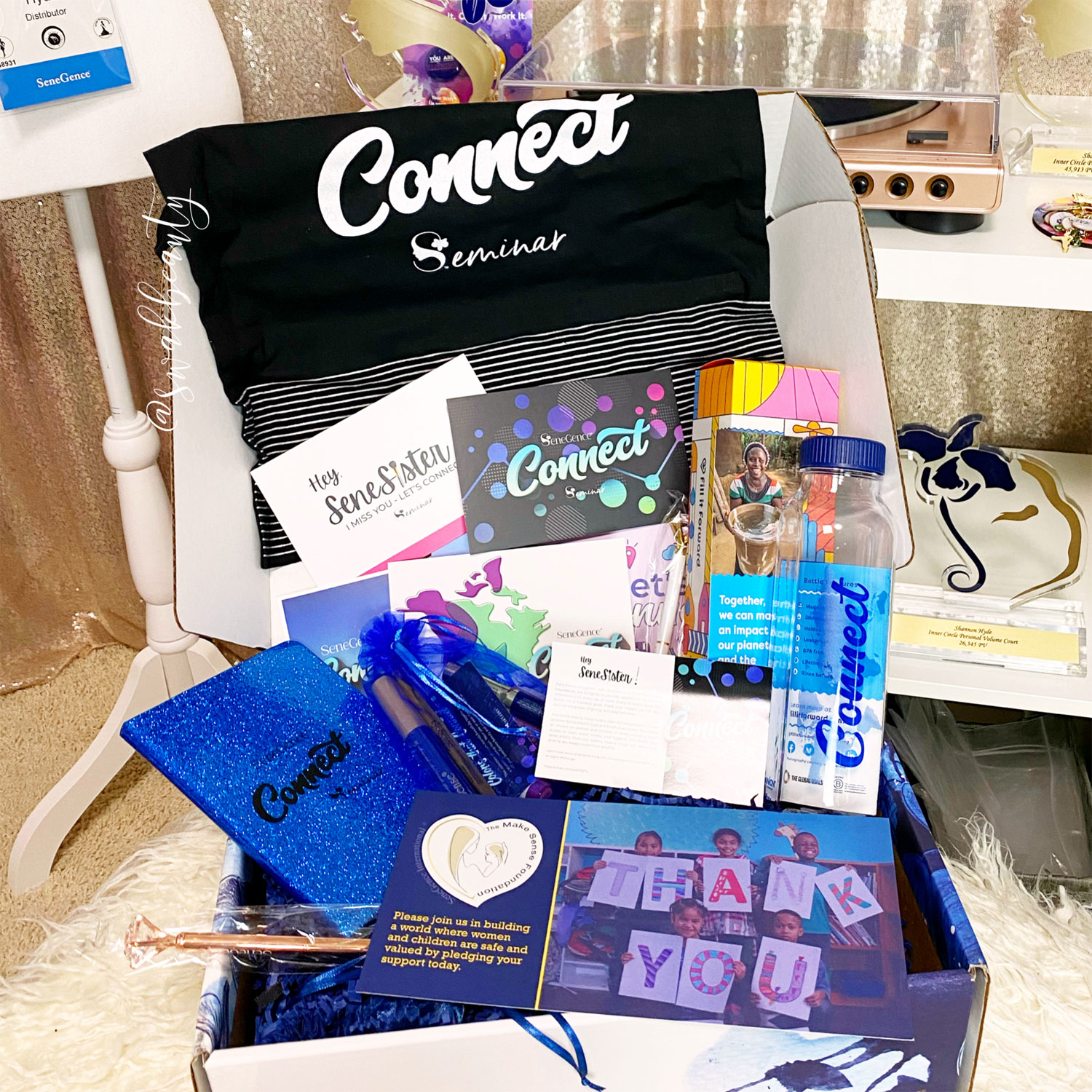 OHMYGOSH I'm SO excited, you guys! It's officially SEMINAR week! This is the MOST EXCITING WEEK in the entire SeneGence year!!
Seminar is our yearly "HOORAY"! Normally, we get to see each other in person in Tulsa, but with the pandemic still lingering, we will be enjoying this event from the comfort of home. We will be celebrating NEW PRODUCT RELEASES and announcements, taking in AMAZING EDUCATION, as well as CELEBRATING the year we just closed out in March! (Our Seminar year goes from 4/1-3/31!)
I just got this super fun SWAG BOX 🎁 in the mail and I couldn't wait to dig into it!! I LOVE the cute canvas bag, the water bottle (with a purpose!), the FREE PRODUCTS, and cute journaling supplies!
I'm sad I can't squeeze my SeneSisters in person (YET!), but I am still SO pumped for all the AWESOMENESS to come!! 👏 The fun begins on FRIDAY! Who's EXCITED?!