Rainbow of Colors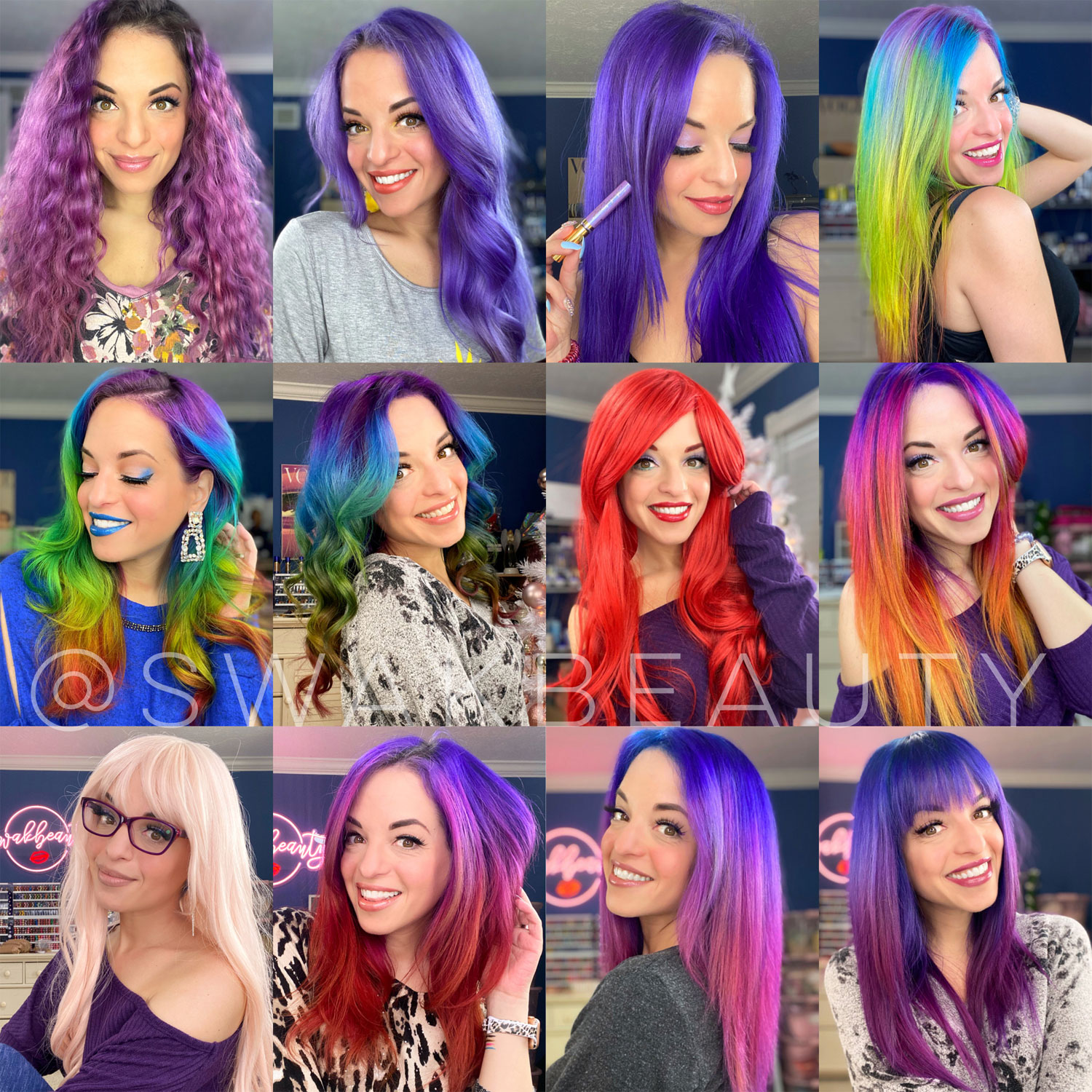 It's kind of crazy to think I've had ALL of these hair colors during the 2020 Seminar Year! The SeneGence Seminar Year goes from 4/1-3/31, and we are just about to start the big celebration this weekend!! I am SO EXCITED!
I've been really busy the last few days (which is why I've been a little quieter than normal) finishing up taxes. Honestly, they always stress me out WAY TOO MUCH, so I'm really glad to have that behind me 😂 But! It was also nice to really take a step back and appreciate ALL that 2020 was – the good, the bad, and the ugly. 🙌
Changing up my hair color, whether it was from a wig or a trip to the salon, has always been SUCH a source of joy in my life. I LOVE that I spent ALL OF 2020 enjoying every color of the rainbow, during this craziest season of our lives.
Here's to all the exciting news, products, and of course, HAIR COLORS, to come in 2021!