Mermaid Blue & Green Look of the Day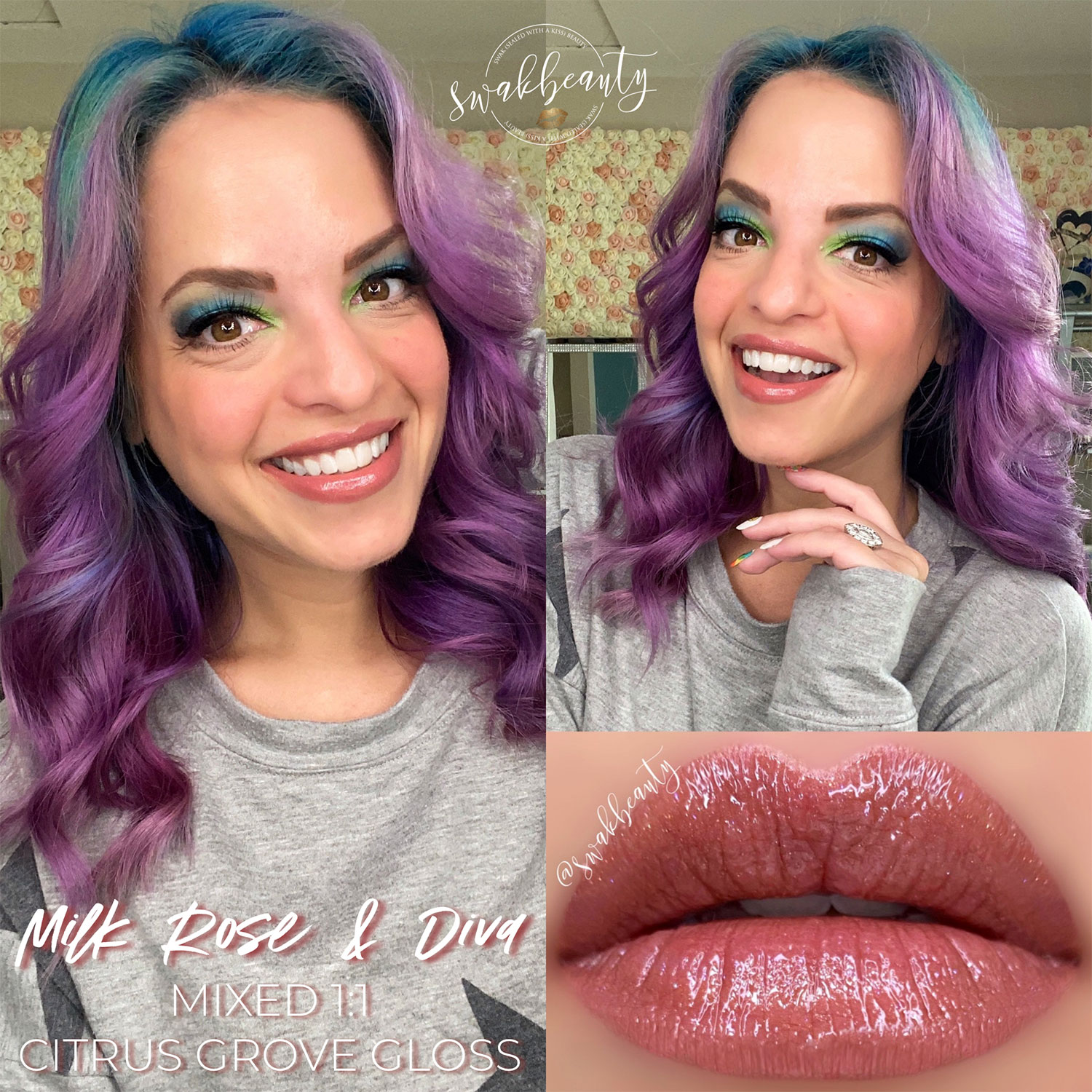 I just loved embracing my absolute adoration for blue and green with this oh-so colorful look! 💙💚 It's giving me ALL the mermaid vibes! 🧜‍♀️
On my lips, I premixed equal parts Milk Rose (I'm SO GLAD it's back and part of the permanent line!) with Diva (definitely obsessed with this shade, as I'm sure you can tell – I keep grabbing for it!), and I topped the combo with Citrus Grove Gloss. I still LOVE Citrus Grove so much, especially for summertime – it's such a great shade, with a delicious scent!
On my eyes, I used a base of Snow ShadowSense first, then applied a mix of Green and Snow ShadowSense to my inner corner, topping with Neon Green Shimmer. In the center of my lid, I added Blue, blending into the outer corner with Onyx for a dramatic and popping look!
Other look details:
• Silk Primer
• Medium CCTM
• Light-Medium Concealer
• Moca Java ShadowSense (contour & brows)
• Rustic Brown ShadowSense (brows)
• Candlelight ShadowSense (under eye)
• Terra Cotta BlushSense
• Peach Flush Translucent Powder
• Black LashSense Mascara
Everything you see is IN STOCK AND ON SALE during the Memorial Day Sale! 10% OFF everything, 15% OFF orders over $100+ (PLUS a FREE GIFT), and FREE SHIPPING on orders over $50. Text the word ORDER to 937-249-0863 to claim your favorites today!