My Big Interview Look of the Day!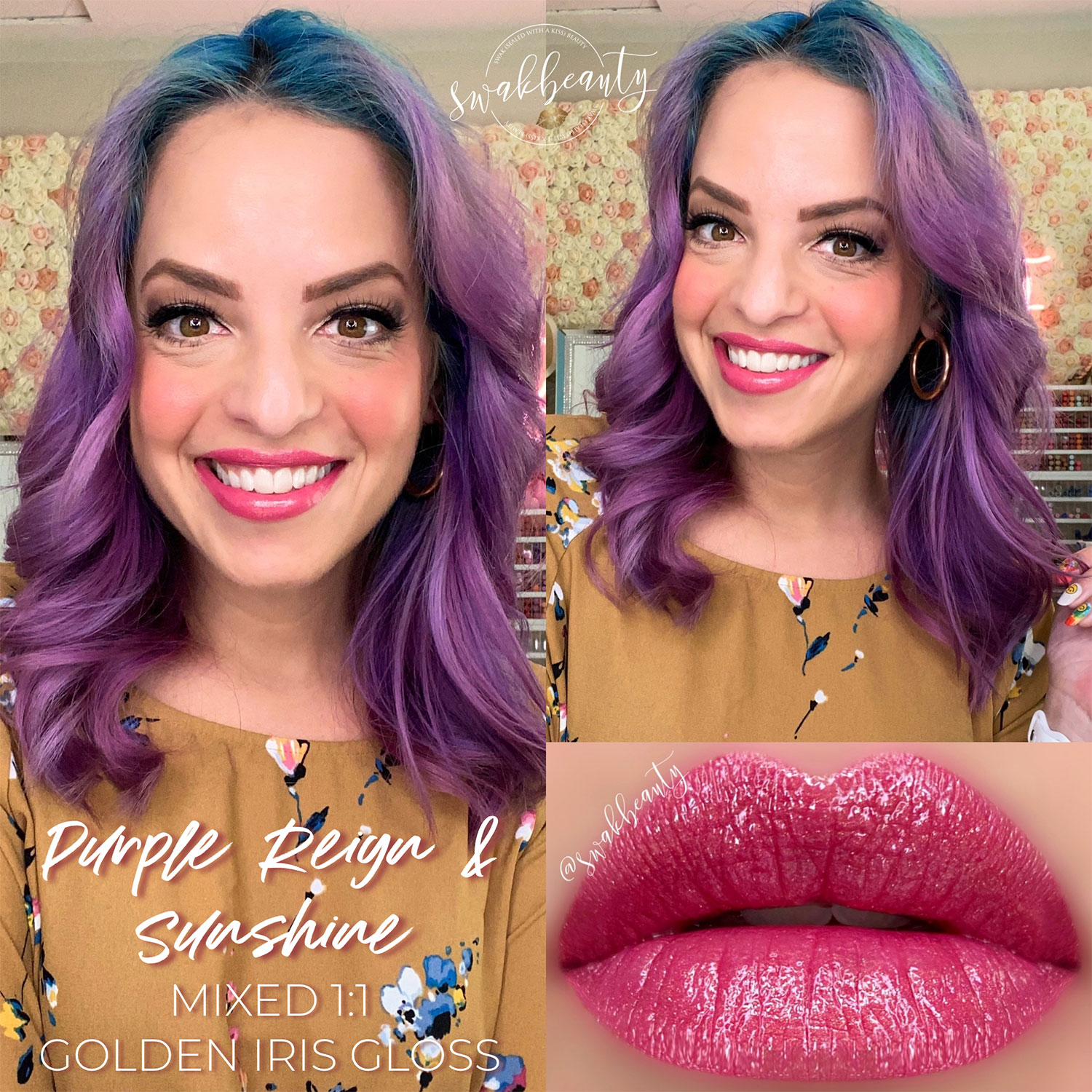 I had SO much fun going live with our amazing CEO @joni_rogerskante today! I go live quite frequently, but I admit – I was really nervous today!! 😅 It was so nice to be able to speak with Joni personally, and share my SeneGence story! My only wish would be to have had more time – it went by soooo quickly! 😆 Check out the replay below!
Choosing my makeup for the Zoom felt like a very hard decision – so I decided to break out the hits! 🥳
On my lips, I premixed Purple Reign (new formula) with Sunshine, and WOW – I just fell in love with the results! I wanted to enhance the gorgeous golden glow that Sunshine added to the mix, so I topped the look with Golden Iris – which always packs a lovely golden punch!! ☀️
On my eyes, I used Amulet Shimmer on my outer corner, with Sandstone Pearl Shimmer on the inner corner, and Glazed Glitter centered in between. What a stunning combination! 🤩
Other look details:
• Silk Primer
• Medium CCTM
• Light-Medium Concealer
• Moca Java ShadowSense (contour & brows)
• Rustic Brown ShadowSense (brows)
• Candlelight ShadowSense (under eye)
• Terra Cotta BlushSense
• Peach Flush Translucent Powder
• Black LashSense Mascara
Everything you see is IN STOCK AND ON SALE during the Memorial Day Sale (through Monday at midnight)! Enjoy 10% OFF everything, 15% OFF orders over $100+ (PLUS a FREE GIFT!), and FREE SHIPPING on orders over $50.
Comment below, message me, or text the word ORDER to 937-249-0863 to claim your favorites today!