Rose Dew Duo Now In Stock!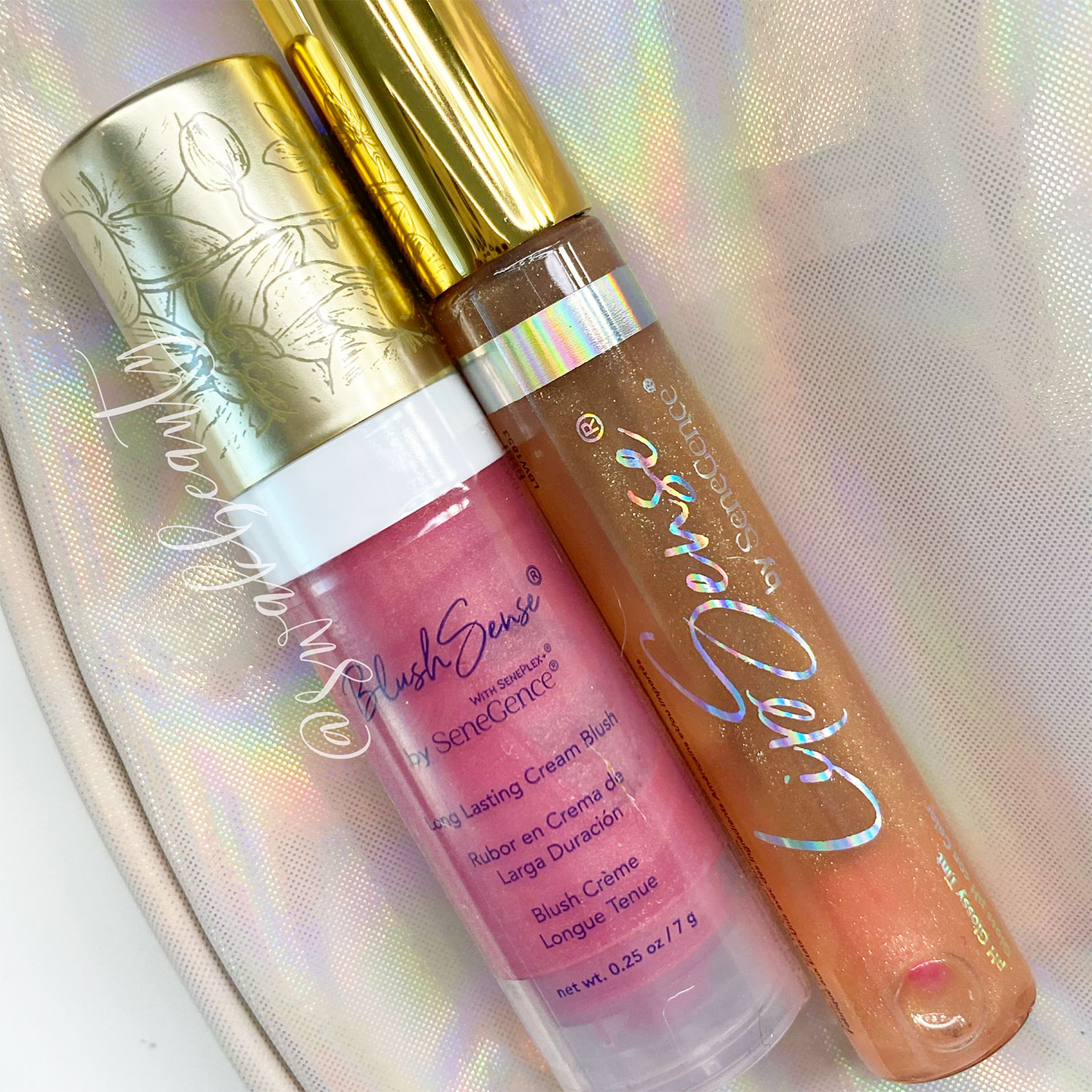 It feels a little strange to be posting about something that's not specifically geared towards Halloween 😜 but I HAD to share the new Rose Dew Duo that JUST arrived into stock today! 🥳
It includes TWO brand new, limited edition colors – and WOW, this set is just STUNNING, you guys. 🤩👏
🌹 Blooming Rose pH Glossy Tint starts as a subtle, clear pink, and blooms into a custom, medium pink, with a stain that lasts beyond the gloss. I am constantly impressed with our pH glosses – and Blossoming Rose is sooo lovely. I love how the color develops on my lips – it's a subtle and VERY flattering pink! Remember – there will be some variance in how Blossoming Rose blooms on YOUR lips, since it's controlled by pH! The resulting color will be completely unique to YOU – sooo magical! 🔮
🌹 Rose Dew BlushSense is a versatile, medium pink with a champagne gold shimmer. I'm DEFINITELY going to have to stock up on this shade – it looks absolutely incredible in the bottle. That gold shimmer is SO unique – no other BlushSense in our line has it! I am simply awestruck, and will without a doubt be hoarding a few extras for myself. 🤤
PS – If you've never tried BlushSense before – this is the perfect starter shade! You'll be pleasantly surprised – that little bottle will last you quite some time! With cream blushes, a little goes a loooong way! 🙌
These beautiful colors are LIMITED EDITION – so claim yours fast!
Blossoming Rose pH Tinted Gloss & Rose Dew BlushSense are available individually and as a collection – grab the duo to get a lovely iridescent Nude Bag FREE with your order! 🎁