NEW IN STOCK – The Tahitian Pearl Collection!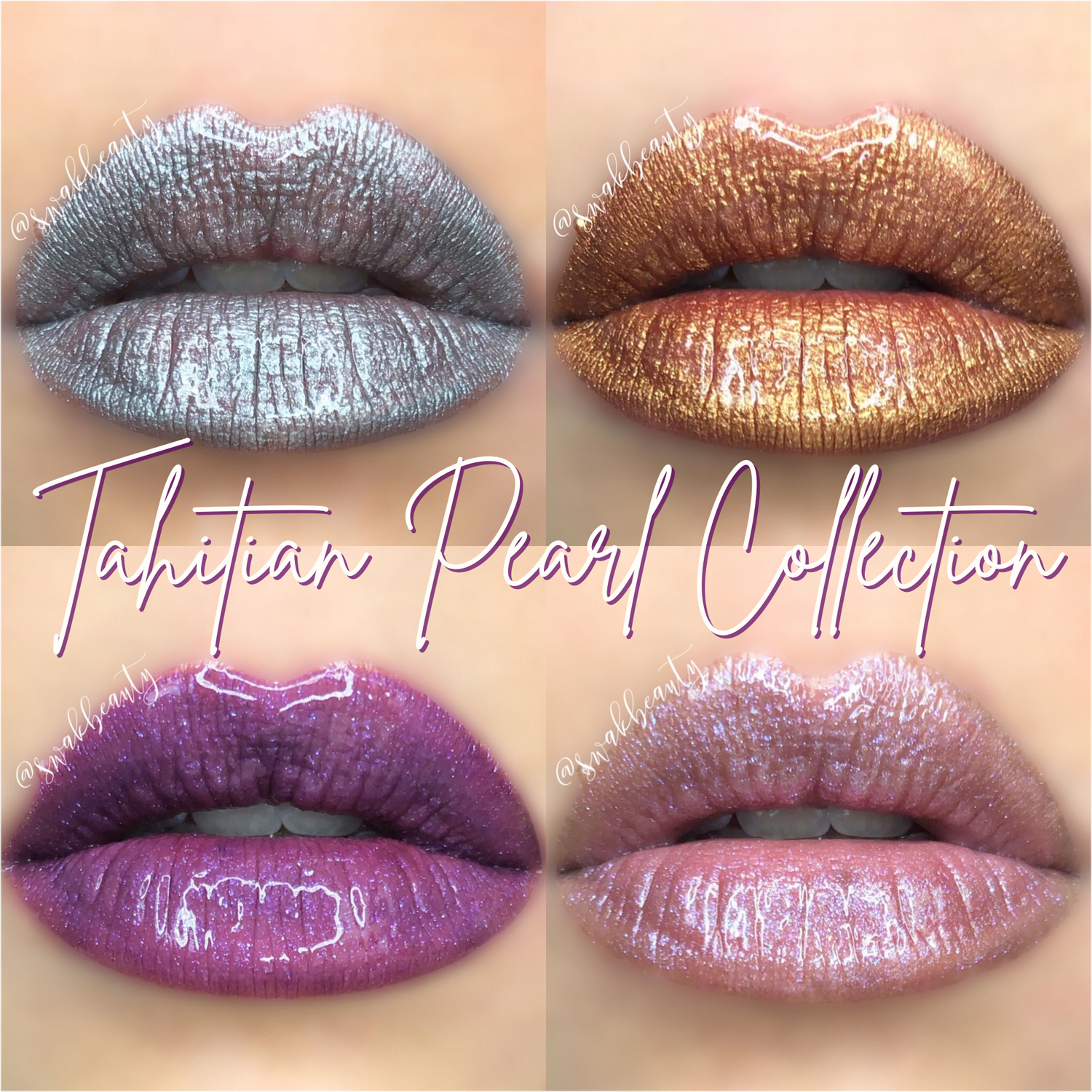 The Tahitian Pearl Collection is HERE, invoking the metallic, iridescent and exotic colors of your dreams! 🙌🏼
How STUNNING are these shades?! I'm absolutely OBSESSED with every single one! 😍
✨ SILVER LUSTER LIPSENSE – this stunning metallic silver has amazing sparkle and is the perfect compliment for all your frosty and icy looks!
✨ CHOCOLATE COPPER LIPSENSE – this gorgeous warm and glowing golden copper is the perfect shade for all your most festive fall looks!
✨ PEACOCK PEARL LIPSENSE – my new favorite purple! This bright berry color has blue and violet glitter that truly makes it stand out from the pack!
✨ TAHITIAN PEARL GLOSS – hands down my new favorite gloss! This gorgeous lightly maybe tinted gloss is flooded with green, violet and blue glitter, and is truly remarkable!
Every color in the Tahitian Pearl Collection applies buttery and smooth! 🙌🏼 I just can't get enough of how PERFECT these colors are!!
I'm also pleasantly surprised with just how WEARABLE this collection is! These colors are luxurious and crazy flattering! I'm absolutely in LOVE!!!!!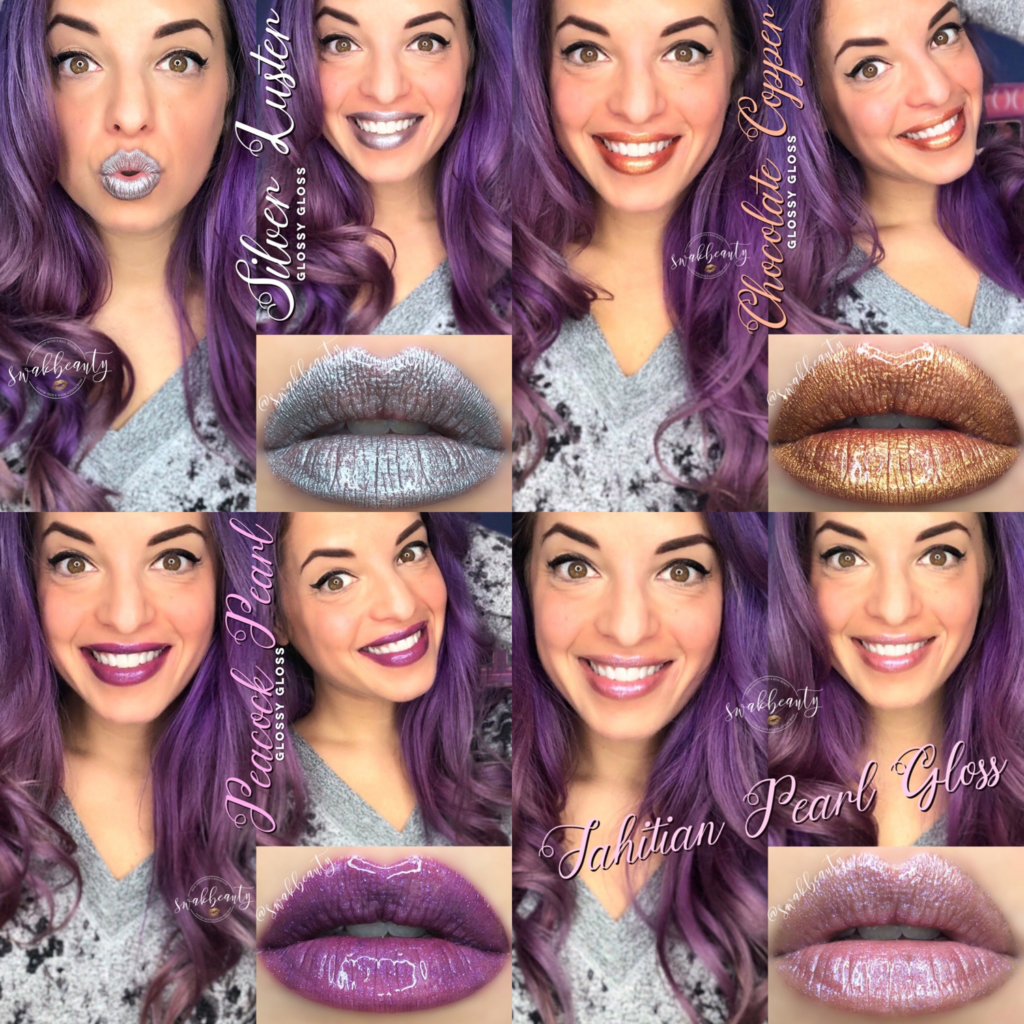 It's SO hard for me to choose a favorite! I know each and every one of these will end up in HEAVY rotation in my collection! 😍
These colors are just SO intoxicating – even the up close pictures can't quite do them justice!
Metallic, iridescent and GORGEOUS – all of my favorite things in one amazing collection. 🔥
Don't let these pass you by. 😘 Stock is moving FAST! Comment below, message me, or text the word ORDER to 937-249-0863 to claim your faves tonight!
The Tahitian Pearl LipSense Collection set also comes with an Ooops! Remover, which will remove your lip color at the end of the day! It's literally everything you need (color, gloss and remover!) to start your LipSense Collection (or to add onto your faves!)
Grab the collection and receive a FREE Silver Pearl Organza bag with your purchase!! Colors and gloss are also sold individually.