Halloween MOTD – Rainbow Skull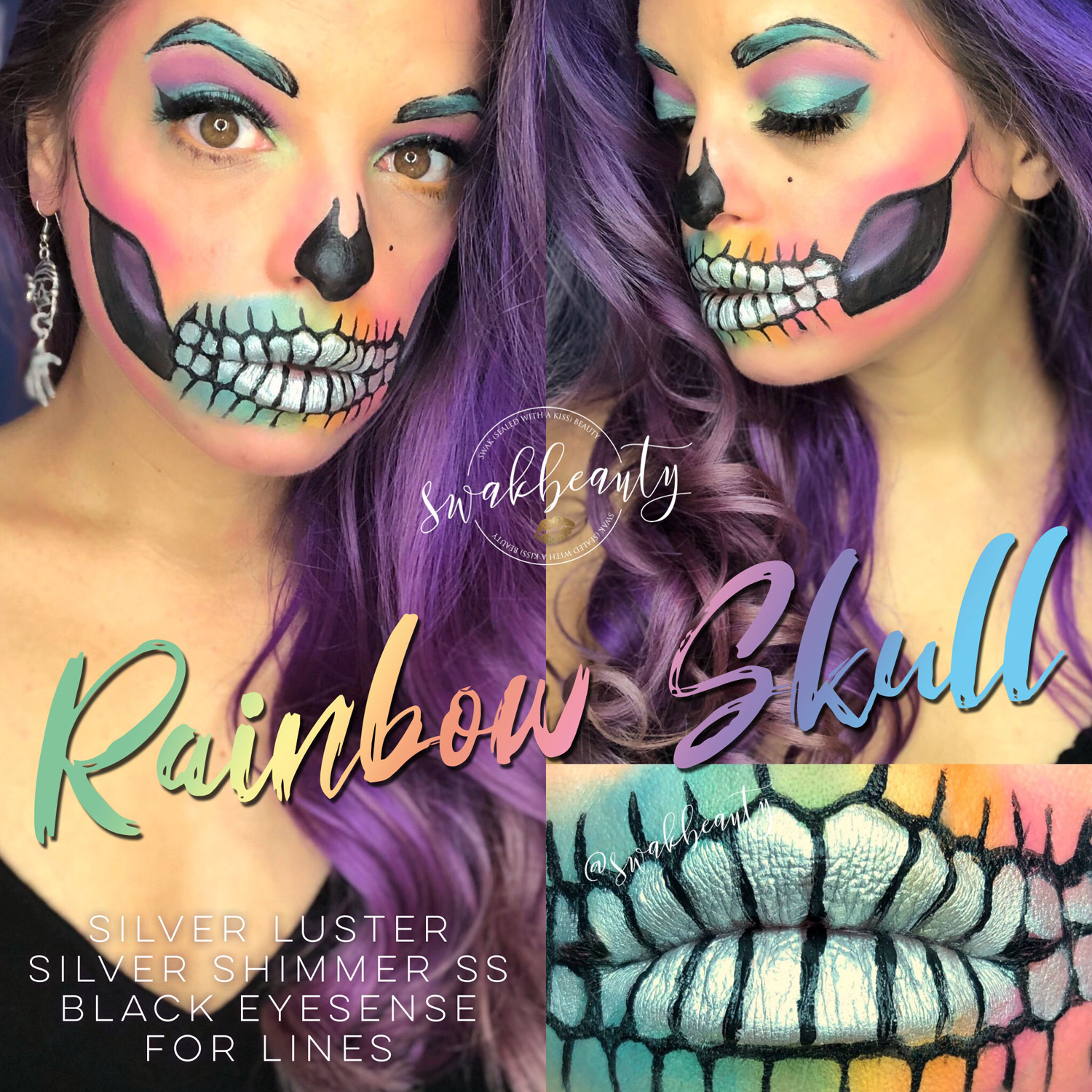 I had SO much fun playing with this look today!! It was a bit challenging, and I'm not 100% happy with the way everything turned out (who ever is with these looks?! 🙈) but overall I think it's pretty cool!
I used a base of Snow ShadowSense for all areas "rainbow" to make the colors pop a bit more – including my eyebrows. It also softened the colors a bit to be more pastel, which I really love in this look.
Black EyeSense liquid liner really gives these Halloween looks a BEAUTIFUL finish! 🙌
Here's everything I used for this look!
💋 Silk Pore & Wrinkle Minimizer
💋 Medium CCTM & Medium Concealer, mixed
💋 Candlelight ShadowSense as eyeshadow base & under eyes
💋 Snow ShadowSense as Rainbow area base & brow base
💋 Red, Orange, Yellow, Green, Seafoam Green, Blue, Violet & Turquoise ShadowSense + Pink Berry BlushSense for skull rainbow
💋 Seafoam Shimmer, Green & Snow ShadowSense mixed on eyelid
💋 Pink Berry BlushSense in eye crease and as skull shading
💋 Orange ShadowSense in waterline
💋 Seafoam Shimmer SS on brows
💋 Silver Luster LipSense with Silver Shimmer SS on top for teeth
💋 Black EyeSense for all finishing lines
💋 Starry Sky EyeSense for winged liner
💋 Black LashSense VolumeIntense Mascara
💋 Kiss Blowout Beehive Lashes
(I probably forgot to list a few things, but I tried to remember it all! 😆)