Seminar Recap!!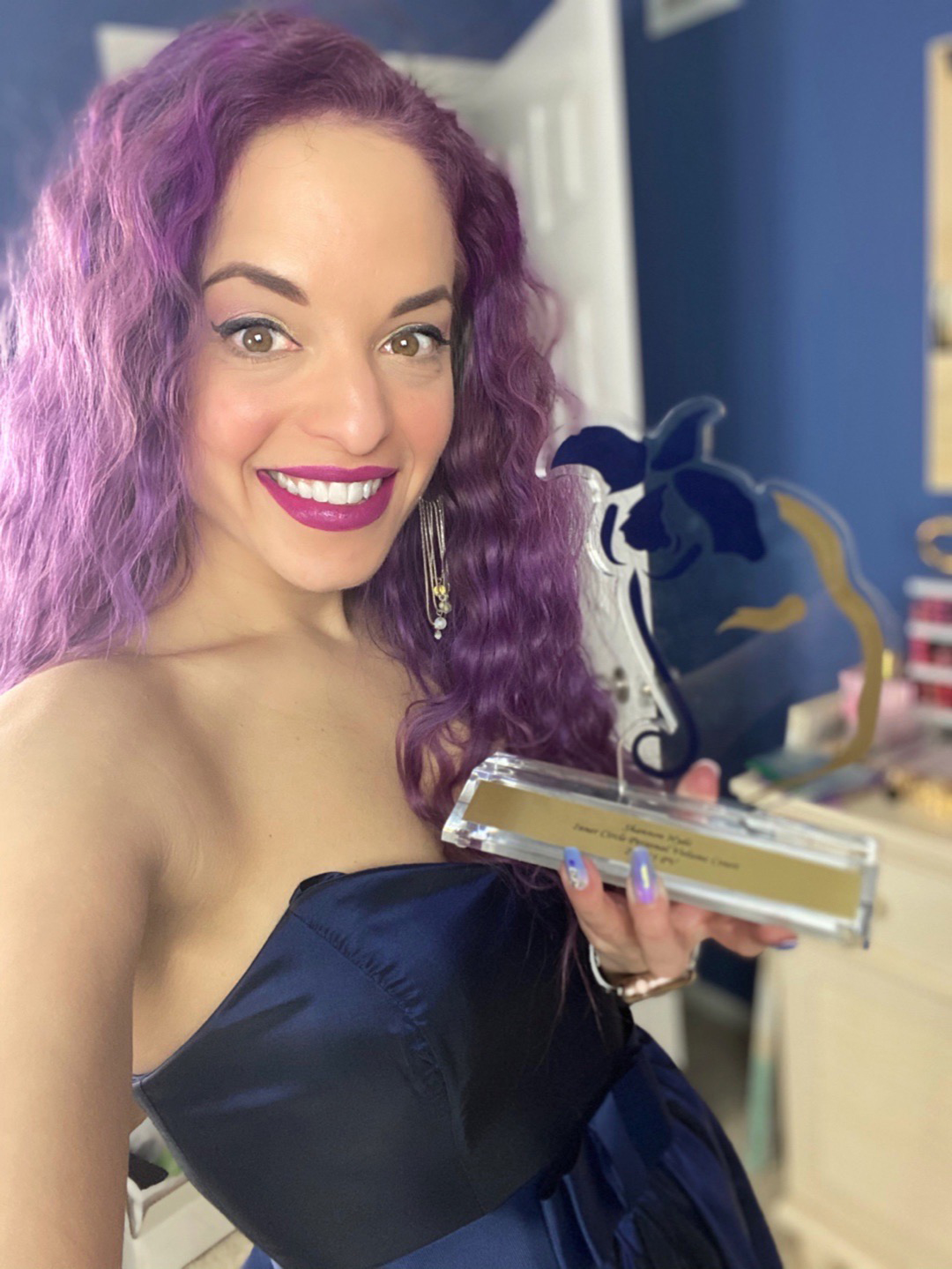 What an AMAZING and invigorating night!! I was recognized with a whopping TEN awards during Seminar, plus a special social media award (and prize! 🎁) tonight for my previous Seminar post! 🙌
They talked about my dress LIVE, you guys. It was kind of a moment?! 😆 I am simply floating on AIR!! 😍
• Royal Rank Award
• JERNI Dominion Inner Circle PV Court
• JERNI Dominion Inner Circle Sponsors Court
• $ignificant $eneSeller
• Ruby SeneSales
• Sapphire SeneSales
• Emerald SeneSales
• Inner Circle PV Court
• Inner Circle Sponsors Court
• SeneStar 2020 Achiever
I also found out I will be receiving a CASH BONUS 💰 in lieu of the SeneStar trip to Hawaii 🌴 that I earned in June. I'm SO sad the trip is cancelled, but I completely understand (and would be honestly scared to travel now anyways!) and I'm BLOWN AWAY and beyond grateful that SeneGence International has decided to give the earners a BONUS instead – when we ALL could use it the most, no matter rank. I literally sat in front of my screen and CRIED, I was so moved. 😭
And the cherry on the sundae? 🍒 We can earn the trip to Hawaii again next year – so it's DEFINITELY STILL HAPPENING. 🥳
This company is amazing. 😭 They truly GET US and LOVE US, and I am feeling it. Even though we can't all be TOGETHER, I know we are ALL feeling that SeneSpirit tonight!
On top of an exciting NEW lip color (KISS MY SASS, BEST NAME EVER!), a brand new SENEPLEX+ RETINOL SERUM, a NEW Skincare-based MUA Program that I'm DEFINITELY going to be going for, and even MORE attainable goals for recognition – it's been one heck of an AMAZING night. 😱
… Oh, did I mention it's FREE to join me in this crazy adventure (this month only)?! 😘