Welcoming back some Fall Faves!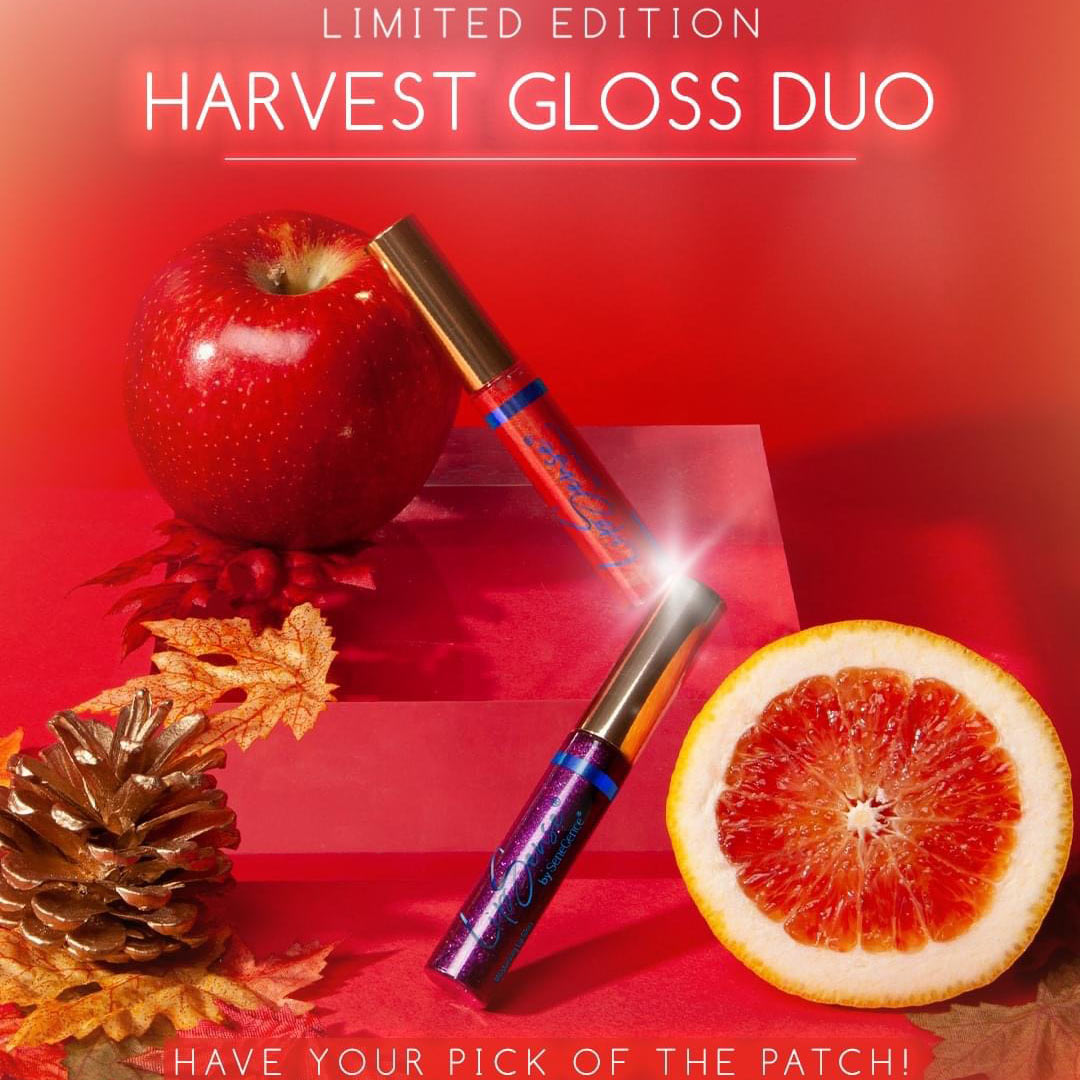 HAVE YOUR PICK OF THE PATCH! 🍂🎃 READ THE POST TO FIND OUT HOW TO GET 10% OFF! 🎁
Two of my favorite glosses are back and ready for you to FALL in love with!
🍁 Returning! Honeycrisp Gloss: Shimmering, tinted coral pink.
🍁 Returning! Galaxy Glitter Gloss: Bold, tinted plum packed with red and violet glitter.
Glosses are sold individually and as a collection! Get a FREE Copper Organza Bag when you snag the set!
Kiss & Tell Customers get 10% OFF – and it's totally FREE to join – this month only!