MOTD – Sassy Sugar Sweet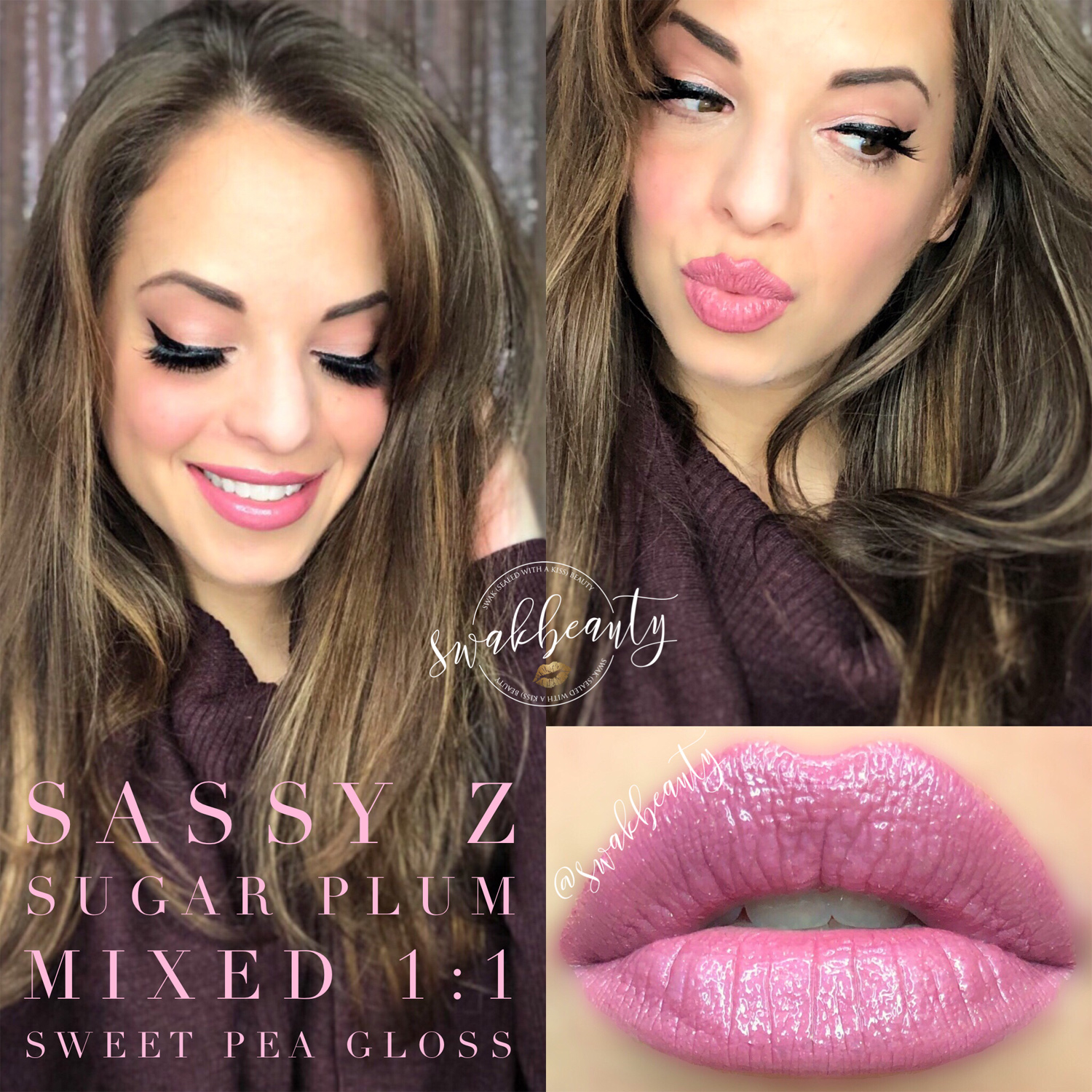 The release of Girlfriend LipSense has me ALL excited over neutral pinks again! Sassy Z was originally debuted as a limited edition color, but it was so hugely popular, SeneGence brought it back… permanently!
I was excited to break it out again today, and I absolutely love how it mixed with Sugar Plum, one of my Winter faves! Topped with the newly rereleased (for a limited time only), Sweet Pea Gloss, – this lip is perfectly sugary sweet!
This eye look is also really fun – slightly dramatic, but not so bold where it can't be worn every day!
Here's everything you need for this look!
💋 Silk Pore & Wrinkle Minimizer
💋 Medium CCTM & Dewy MakeSense Foundation, Mixed
💋 Moca Java ShadowSense as contour
💋 Bronze & Pink Berry BlushSense
💋 Medium Concealer on Blemishes
💋 Candlelight ShadowSense as eye base & concealer
💋 Garnet, Shell Glitter, Pink Posey & Glacier Glitter ShadowSense
💋 Rustic Brown ShadowSense on brows
💋 Black EyeSense as eyeliner
💋 Black LashSense VolumeIntense Mascara
💋 Sassy Z & Sugar Plum LipSense, mixed 1:1
💋 Sweet Pea Gloss
💋 Kiss Beauty Products Lash Couture Faux Minx Lashes in Gala