GRWM/MOTD – Tuscan Sunset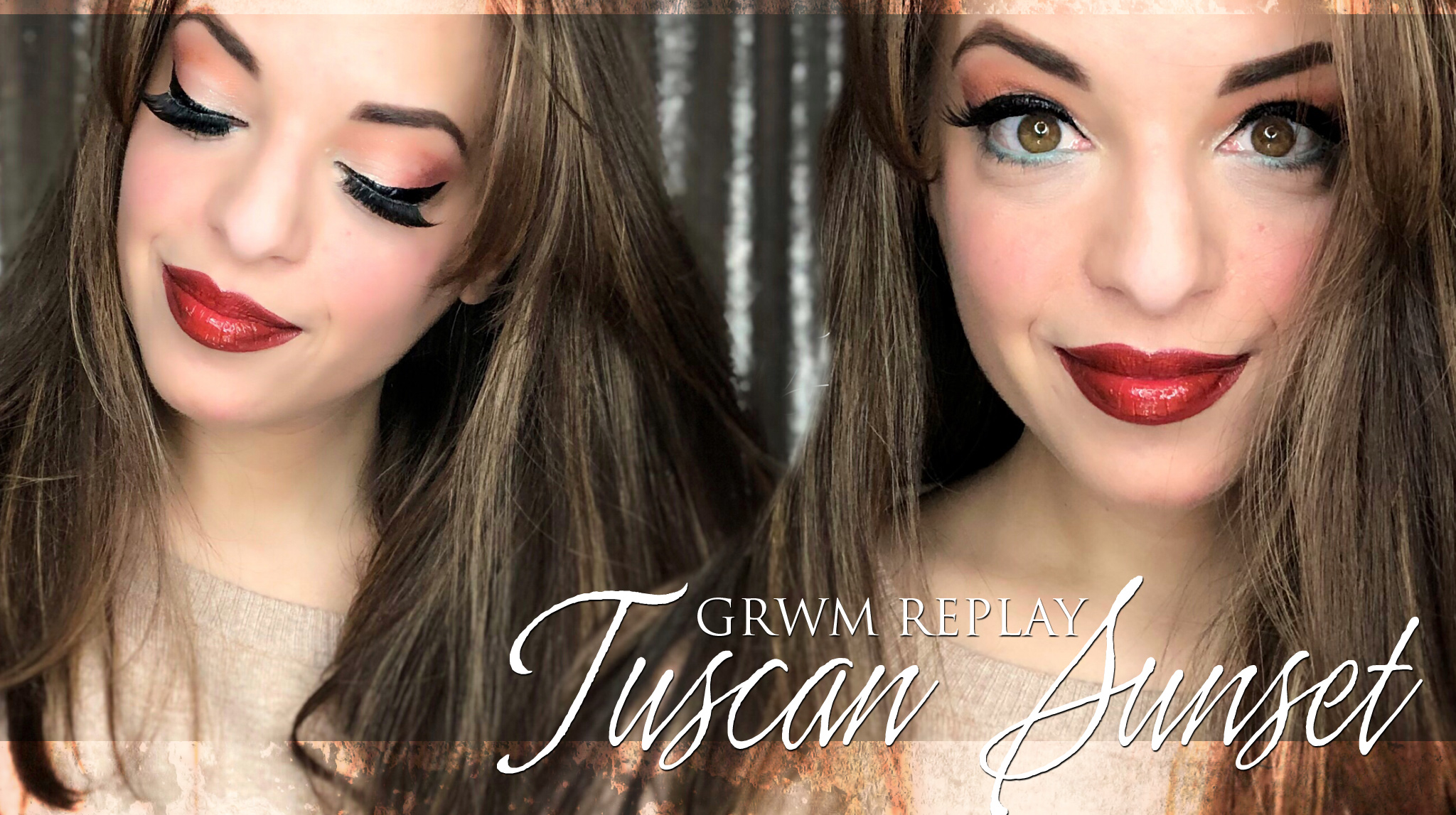 I'm SO thrilled with how this look from yesterday's Live GRWM came out! I had a basic idea in mind before going on, but the look was born with the help of my viewers who watched along as it was created – so I really appreciate everyone's help and suggestions!
I've actually done this lip look before, and I didn't even realize it until after the GRWM! Glam Doll and Brick were just made for each other, and blend so beautifully in an ombré!
This eye look may just be one of my favorites – Of. All. Time! When I was editing my pics today, I kept thinking how the warm tones of Lava Shimmer, Bandana Shimmer and Sandstone Pearl Glitter ShadowSense, and a touch of turquoise blue from Seafoam Shimmer – reminded me of a beautiful Tuscan sunset. Thus, the name of the look was born!
If you missed the GRWM, you can check out the replay below on YouTube!
Here's everything you need for this look!
💋 Silk Pore & Wrinkle Minimizer
💋 Medium CCTM & Dewy MakeSense Foundation, Mixed
💋 Moca Java ShadowSense as contour
💋 Bronze & Cherry BlushSense
💋 Medium Concealer on Blemishes
💋 EyeLuminator & Candlelight ShadowSense under eyes
💋 Bandana Shimmer, Lava Shimmer & Sandstone Pearl Glitter on eyelids
💋 Seafoam Shimmer ShadowSense on lower lash line & waterline
💋 Rustic Brown ShadowSense on brows
💋 Black EyeSense as eyeliner
💋 UnderSense 3-in-1 Lash Primer
💋 Black LashSense VolumeIntense Mascara
💋 Glam Doll & Brick LipSense, mixed 1:1
💋 Glossy Gloss
💋 Ardell Beauty Studio Effects Demi Wispies Lashes