MOTD – Razzle Dazzle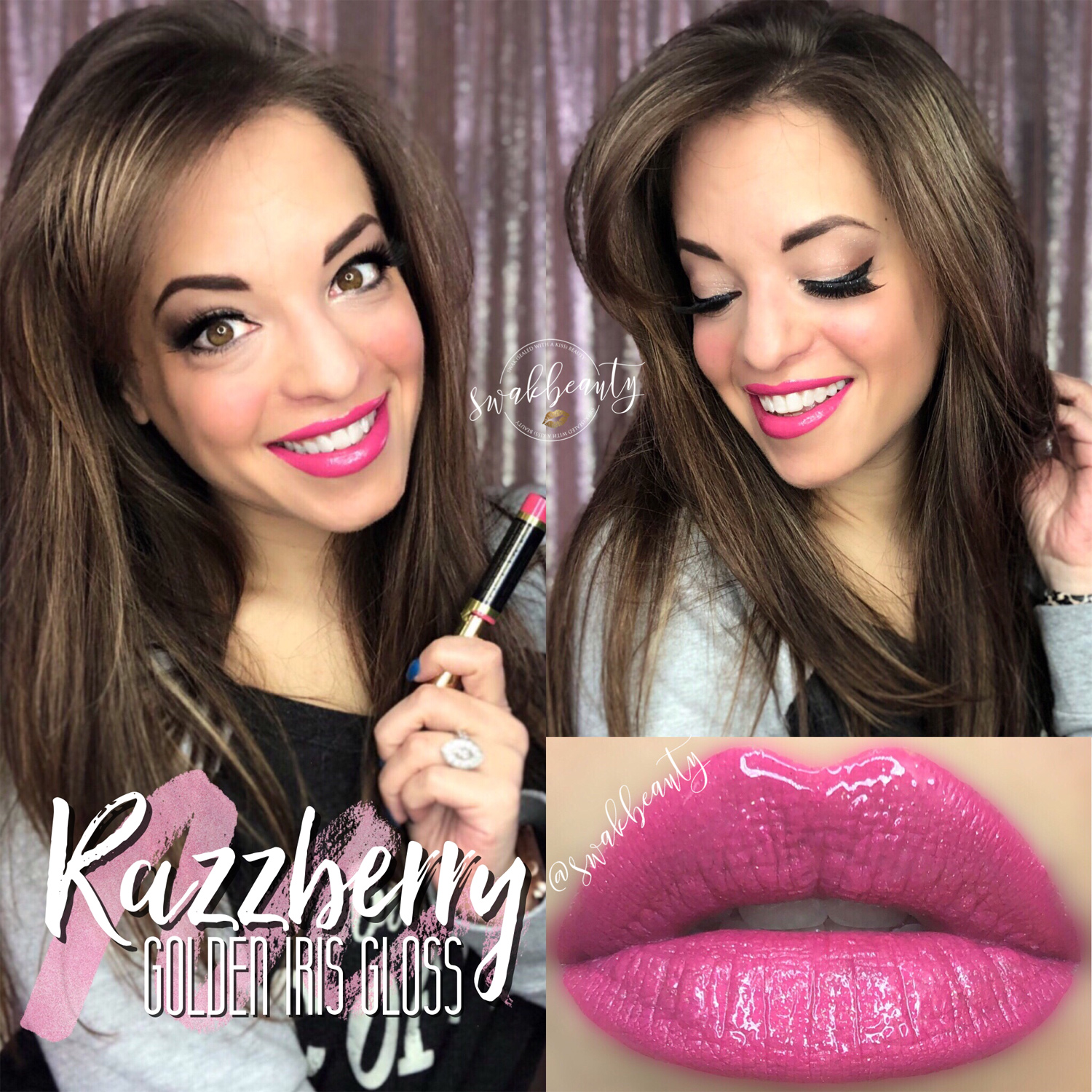 … I guess I'm not over my little pink spree, after all?! Razzberry is a pink that I don't use nearly enough, but every time I break it out I am SO happy I did. I love it's matte finish and slightly cool tone, making it a really fun and unique shade!
I topped this lip with a sheer coat of Golden Iris Gloss for a gorgeous hint of golden shimmer, but I also provided pics of Razzberry with Glossy Gloss because this color needs to be appreciated all on its own! (I had previously taken pics of Razzberry solo, but if I'm being honest, I needed some new/better ones).
This eye is absolutely GORGEOUS, isn't it?! It's one of my more simple looks, but it can really add a lovely touch of drama and sparkle to any lip! Garnet and Sandstone Pearl Glitter are both two GREAT staples to have in your collection! I broke out my old favorite, Starry Sky EyeSense for my wing today – and I'm in love all over again! I absolutely LOVE the extra touch of BLING this gorgeous liquid liner provides.
Here's everything you need for this look!
💋 Silk Pore & Wrinkle Minimizer
💋 Medium CCTM & Dewy MakeSense Foundation, Mixed
💋 Moca Java ShadowSense as contour
💋 Bronze & Pink Berry BlushSense
💋 Medium Concealer on Blemishes
💋 EyeLuminator & Candlelight ShadowSense under eyes
💋 Garnet & Sandstone Pearl Glitter on eyelids
💋 Onyx ShadowSense on lower lash line & waterline
💋 Rustic Brown ShadowSense on brows
💋 Starry Sky EyeSense as eyeliner
💋 UnderSense 3-in-1 Lash Primer
💋 Black LashSense VolumeIntense Mascara
💋 Razzberry LipSense
💋 Golden Iris Gloss (& Glossy Gloss)
💋 Ardell Faux Mink Lashes #811