MOTD – Red & Blues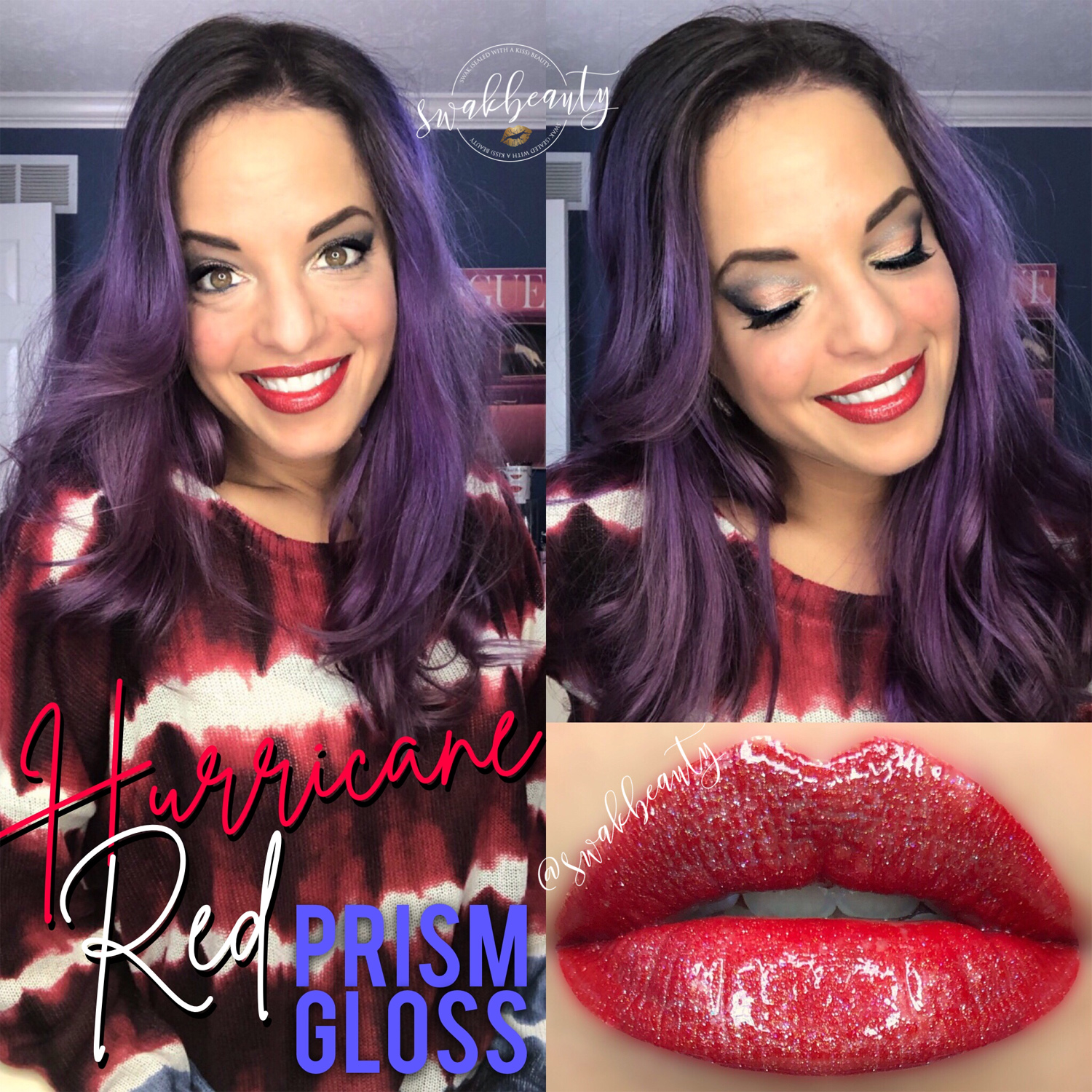 SUMMER is officially upon us, you guys! The sun is ACTUALLY SHINING today, and I think I might burst with happiness.
I'm already breaking out all my patriotic gear! July just MEANS red, white and blue to me – even past the 4th of July. It's one of my most favorite days of the year – so I like it to last all month long.
Did you know? I got engaged on the 4th of July in 2013! This day will ALWAYS be special to my heart.
I just LOVED breaking out my new Oasis Collection shadows for this look! Oasis Glitter is made of pure magic, and Dusk Shimmer is the new staple neutral I will be using ALL summer. I normally don't wear quite so many shimmer colors in an eye look – but somehow, this just works – and I love it.
My favorite bold staple red, Hurricane Red, provided the perfect base for a patriotic look with Prism Gloss (which I still have a COUPLE of left in stock, so if you want them – let me know ASAP!)
Here's everything I used for this look!
💋 Silk Pore & Wrinkle Minimizer
💋 Medium CCTM all over face
💋 Deep CCTM as contour
💋 Bronze & Terra Cotta BlushSense
💋 White/Medium Concealers on Blemishes
💋 White/Medium Concealers under eyes
💋 Candlelight as eyeshadow base & under eyes
💋 Dusk Shimmer, Moca Java, Oasis Glitter, Lapis Glitter & Platinum Glitter ShadowSense, + Golden Shimmer EyeSense on eyelids
💋 Starry Sky & Ocean EyeSense as winged eyeliner (layered)
💋 Navy EyeSense Pencil on waterline
💋 Rustic Brown ShadowSense on brows
💋 Black LashSense VolumeIntense Mascara (Regular & Waterproof formulas layered)
💋 Hurricane Red LipSense
💋 Prism Gloss
💋 Ardell Demi Wispies Lashes