MOTD – Red, White & Blu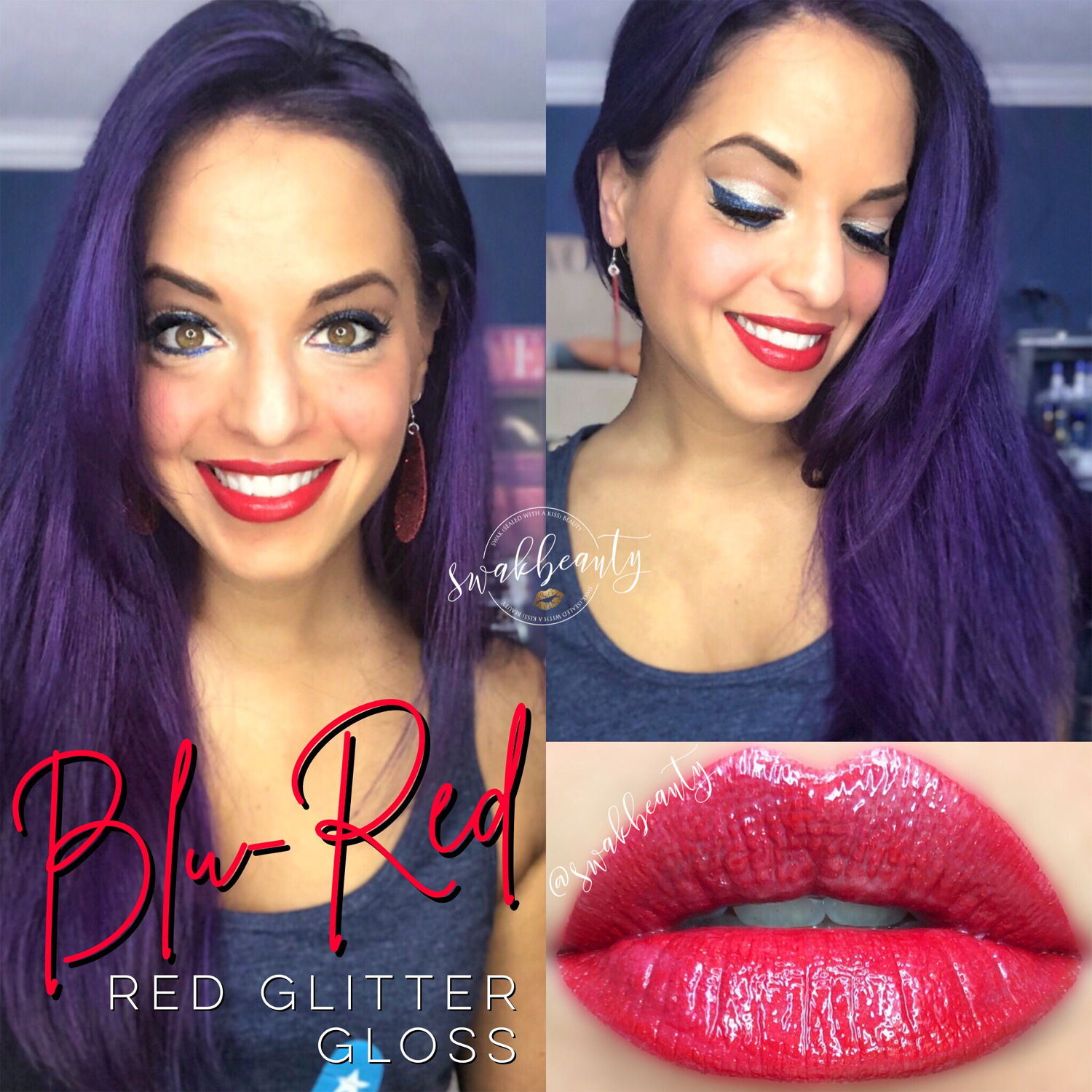 Happy July, ya'll!! It's my FAVORITE time of year – when the sun is out, temperatures are high, and fireworks are in the sky.
I pretty much expect to wear red, white and blue every day this week in anticipation of the 4th (that is, of course, until the Carnival Collection arrives in!)
Today's look celebrates some of the new blues we've had released recently! Lapis Glitter is one of my favorite new releases – it's so beautiful and rich in its blue tone, and the new Navy EyeSense pencil perfectly coordinates with it as an upper winged liner. I used Platinum Glitter as my main lid color, and I have to say – I need to break this color out more often. It's glitter is SO gorgeous and bright.
Blu-Red makes the perfect bold statement lip for this look. Topping it with Red Glitter Gloss just takes it to the next fun level! I included a solo shot of Blu-Red because my picture needed some updating – but I love how you can compare the color itself to how Red Glitter changes it!
Here's everything I used for this look!
💋 Silk Pore & Wrinkle Minimizer
💋 Foundation: Medium CCTM, Tan MakeSense, Pearlizer & Medium Concealer, mixed
💋 Contour: Deep CCTM
💋 Blush: Bronze & Terra Cotta BlushSense
💋 White/Medium Concealers on Blemishes
💋 White/Medium Concealers under eyes
💋 Candlelight as eyeshadow base & under eyes
💋 Platinum Glitter, Glacier Glitter, Garnet & Moca Java ShadowSense on eyes
💋 Navy EyeSense Pencil as winged liner
💋 Lapis Glitter ShadowSense on waterline (+ blue loose glitter)
💋 Rustic Brown ShadowSense on brows
💋 Black LashSense VolumeIntense Mascara (Regular & Waterproof formulas layered)
💋 Blu-Red LipSense
💋 Red Glitter Gloss
💋 Ardell Demi Wispies Lashes