New LipSense® Gloss Jellies Collection!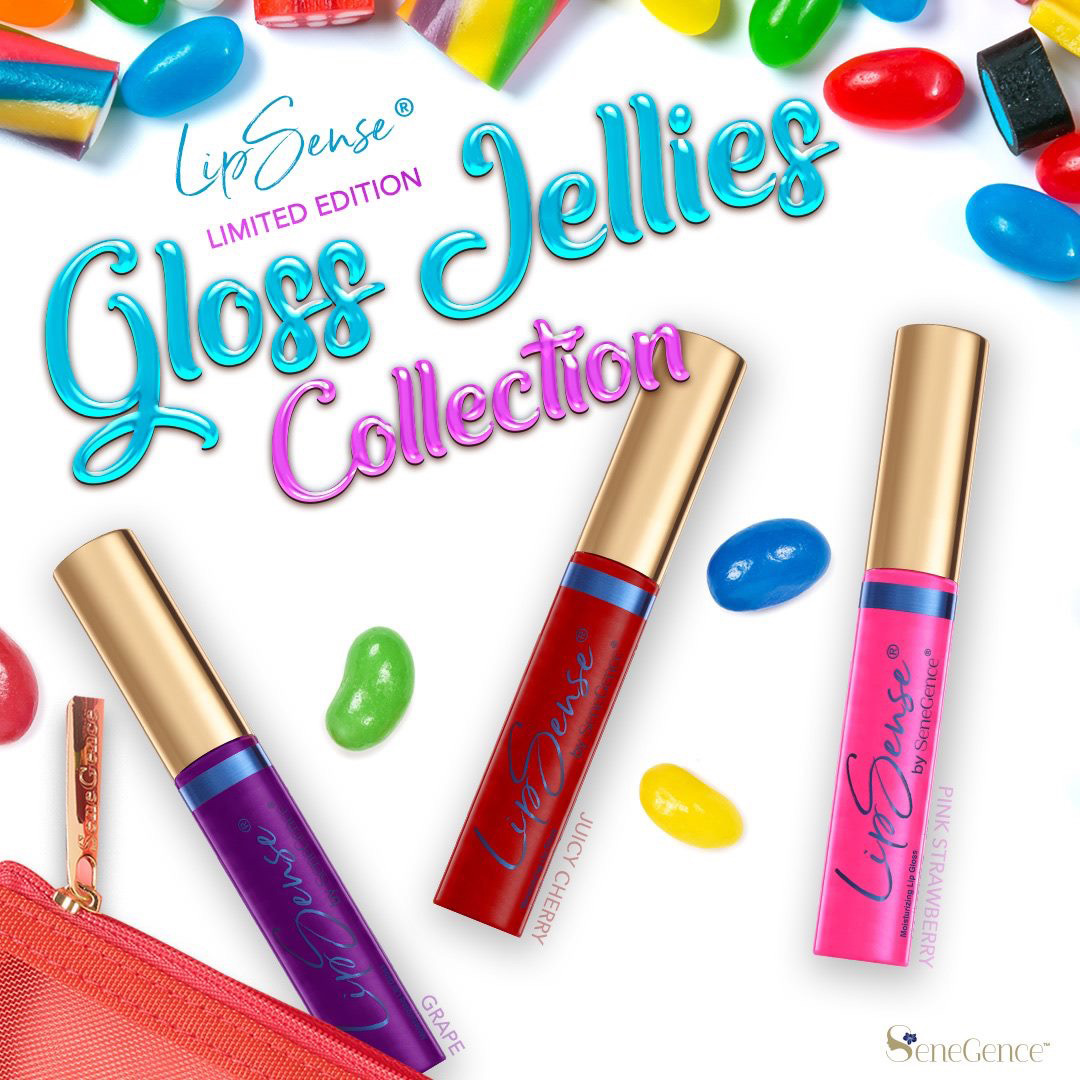 I don't think you're ready… for this JELLY!
Sweeten up your look with The LipSense® Gloss Jellies Collection! 💋These brand-new limited edition tinted shades of gloss are inspired by bright, fruity colors with NO glitter or shimmer- just a juicy, glaze-like finish!
TIP: If you liked Papaya Gloss – you will LOVE Pink Strawberry, Juicy Cherry and Grape!!
🍓 NEW! Pink Strawberry Gloss – a bright, tinted pink 
🍒 NEW! Juicy Cherry Gloss – a vibrant, tinted red 
🍇 NEW! Grape Gloss – a gorgeous, tinted purple
Grab the collection to receive a FREE coral mesh cosmetics bag! Colors are sold individually and as a collection.
I'm taking pre-orders for the Gloss Jellies Collection right NOW! Claim the collection to receive FREE SHIPPING on your entire order!
Comment below, message me, or text the word ORDER to 937-249-0863 to claim your JELLIES ASAP!