MOTD – Bubble Cone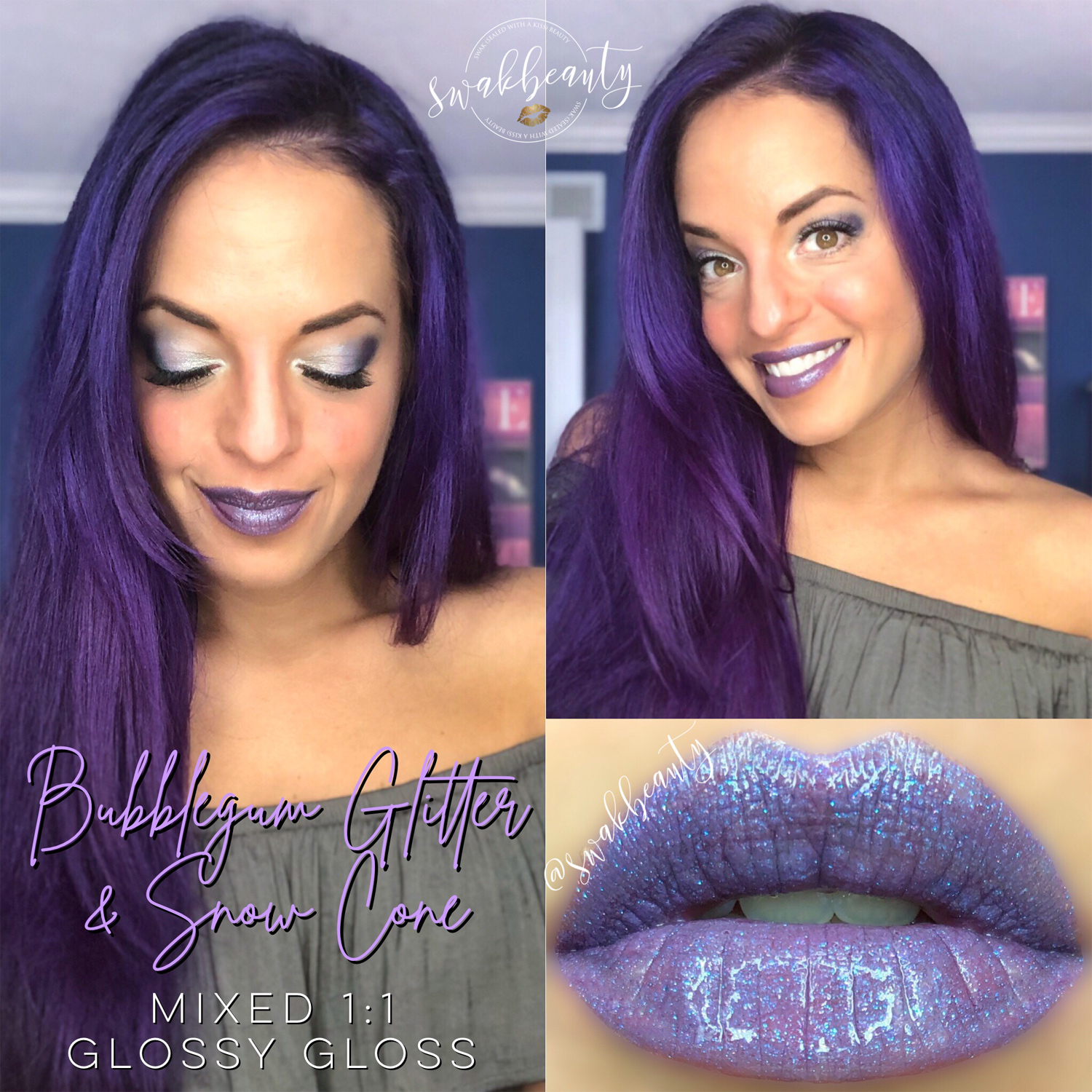 I'm not quite done with mixing the Carnival Collection just yet, you guys! This combo is one I've been wanting to try for a few days now, and wow – it does not disappoint!
I love this gorgeous lilac that Bubblegum Glitter and Snow Cone create! The gorgeous turquoise glitter in Snow Cone really stands up spectacularly and can really be appreciated with this mix – I really love it!
On my eyes, I wasn't quite sure the look I was going for when I began! I started with a base of Silver Shimmer ShadowSense, and then built up layers using Deep Plum, Turquoise, Oasis Glitter, Amethyst and Silver Violet on the lid. I used a dot of Snow on my inner corner, and it really made this look pop! Looking back, I totally could have used a touch of highlight under my brow, but hey – I still love this eye.
Here's everything I used for this look!
💋 Silk Pore & Wrinkle Minimizer
💋 Medium CCTM & Tan MakeSense, mixed
💋 Deep CCTM as contour
💋 Bronze BlushSense
💋 White/Medium Concealers on Blemishes
💋 White/Medium Concealers under eyes
💋 Candlelight as eyeshadow base & under eyes
💋 Deep Plum, Oasis Glitter, Turquoise, Amethyst, Silver Violet & Silver Shimmer ShadowSense on Main Lid
💋 Snow ShadowSense on inner corner
💋 Rustic Brown ShadowSense on brows
💋 Black LashSense VolumeIntense Mascara
💋 Bubblegum Glitter & Snow Cone LipSense, Mixed 1:1
💋 Glossy Gloss
💋 Ardell Demi Wispies Lashes