Halloween MOTD – Pumpkin Berry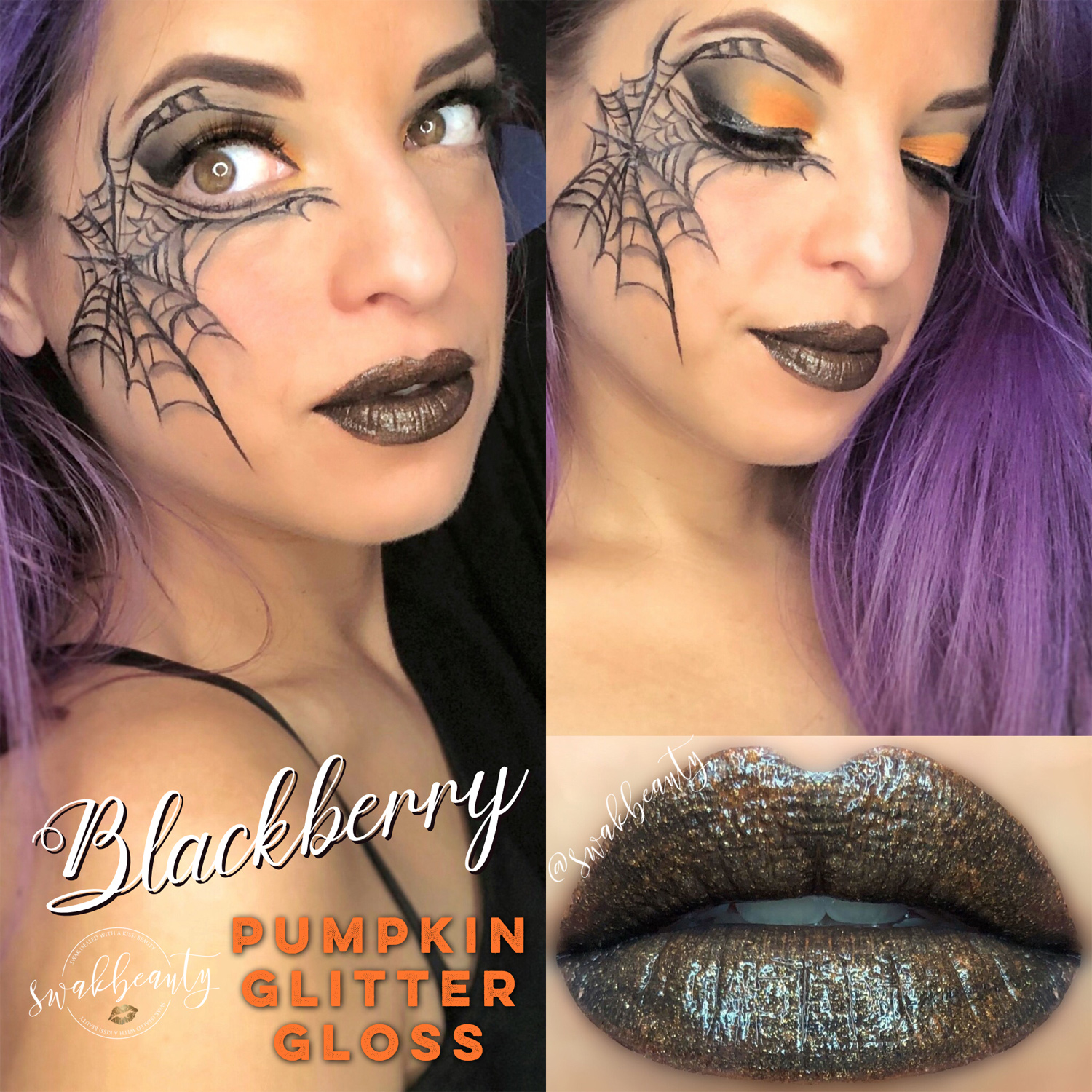 The Spooky Season is officially among us, and I am feeling that Halloween spirit!! If I'm being really honest, I just wanted to show off this AMAZING lip look. I was waiting the majority of the afternoon for the FedEx man (again) to show up with Black Cherry LipSense – it's nearly 7pm – and he JUST got here. (So stay tuned for Black Cherry tomorrow!)
Regardless… How gorgeous is this combo?! After swatching it on my arm, I knew I had to share it with you all – and this look was born!
I basically freehanded all of the spiderweb, which is why its a little more rough than I would have preferred. If I were to do it over again, I would take greater care to "pencil" it out first with Moca Java and then go over it with a precise line. I have to say though, this sketched-out version is kind of fun, too!
This is a great not-costume-yet-festive look that is great for someone wanting to feel the creepy vibes without going all out!
Here's everything I used for this look!
💋 Silk Pore & Wrinkle Minimizer
💋 Medium CCTM & Medium Concealer, mixed
💋 Medium Concealer on Blemishes
💋 Candlelight as eyeshadow base & under eyes
💋 Orange ShadowSense on eye lid, Onyx on outer corner
💋 Starry Sky EyeSense for winged liner
💋 Black EyeSense as spider web
💋 Onyx ShadowSense as shadows
💋 Rustic Brown ShadowSense on brows
💋 Black LashSense VolumeIntense Mascara
💋 Blackberry LipSense
💋 Pumpkin Glitter Gloss
💋 Kiss Couture Push Up Lashes