Welcome… The Intense Hues Lippies!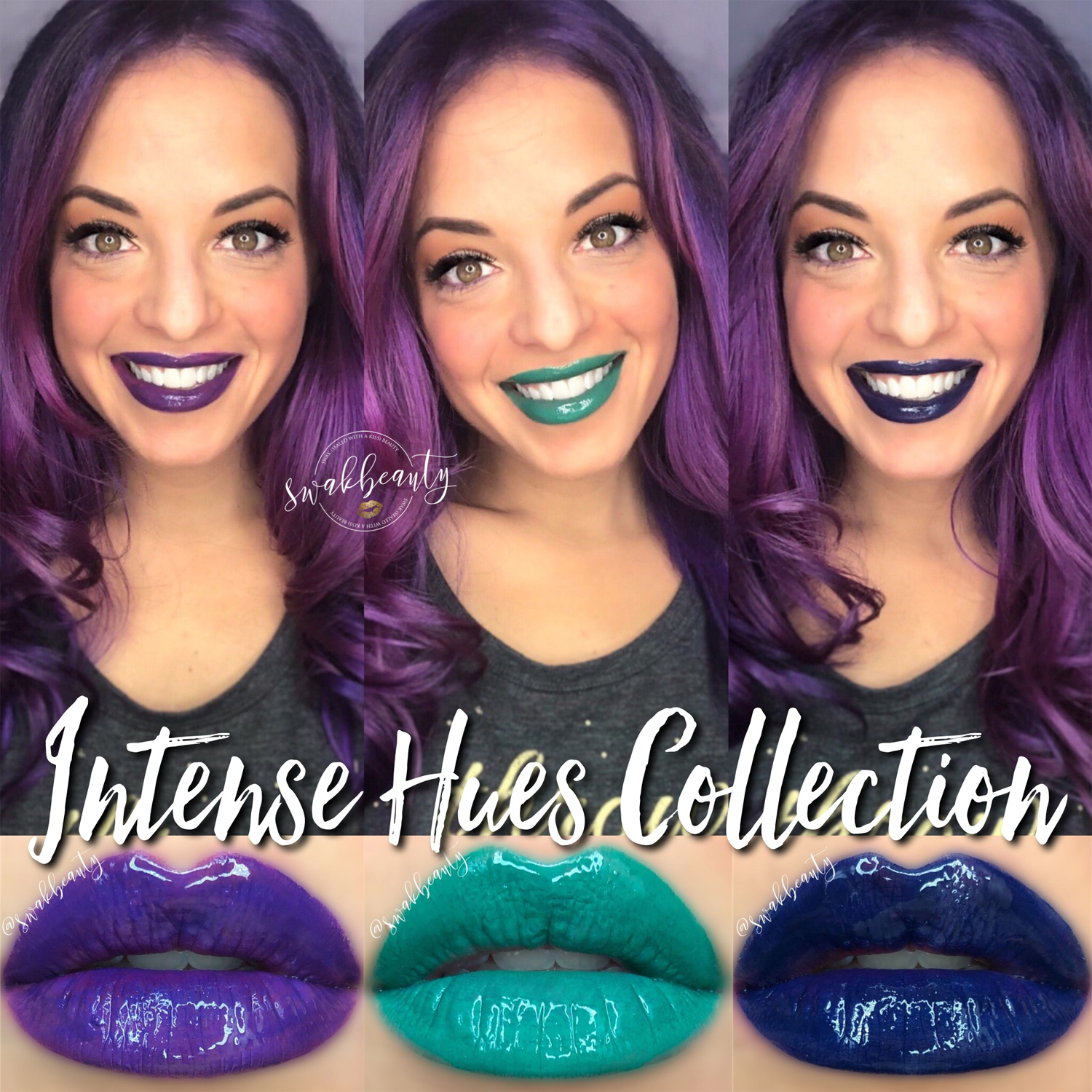 I'm SO excited to finally share the lip colors of the Intense Hues Collection with you all!
These colors ARE Intense – and oh so gorgeous! Midnight Muse is a returning favorite of mine, and both Ocean Gem and Majestic Purple are both catching my eye as new additions to my Fall favorites list! 🙌
Ocean Gem really took me by surprise! I wasn't expecting to be as flattering as it is – I really LOVE it! 🤤
I love that Majestic Purple is a true, deep, ROYAL purple. 👑 It's simply stunning – and it doesn't hurt that its a great match for my hair, too 😘
Midnight Muse is the perfect completion to this gorgeous trio of colors. I've been meaning to re-shoot this color solo for a while now – I'm SO happy that I did. I never really caught the gorgeous depth of this color before – it's truly special!! 🤩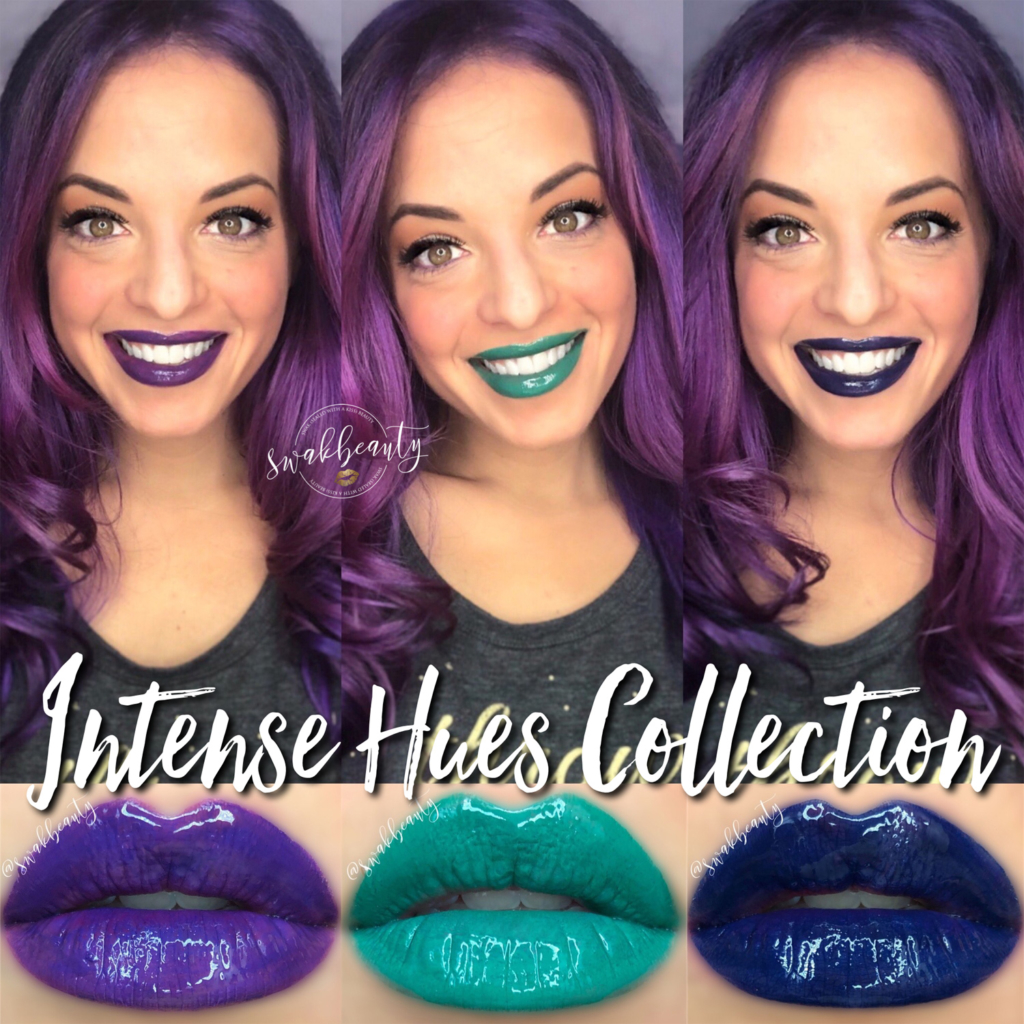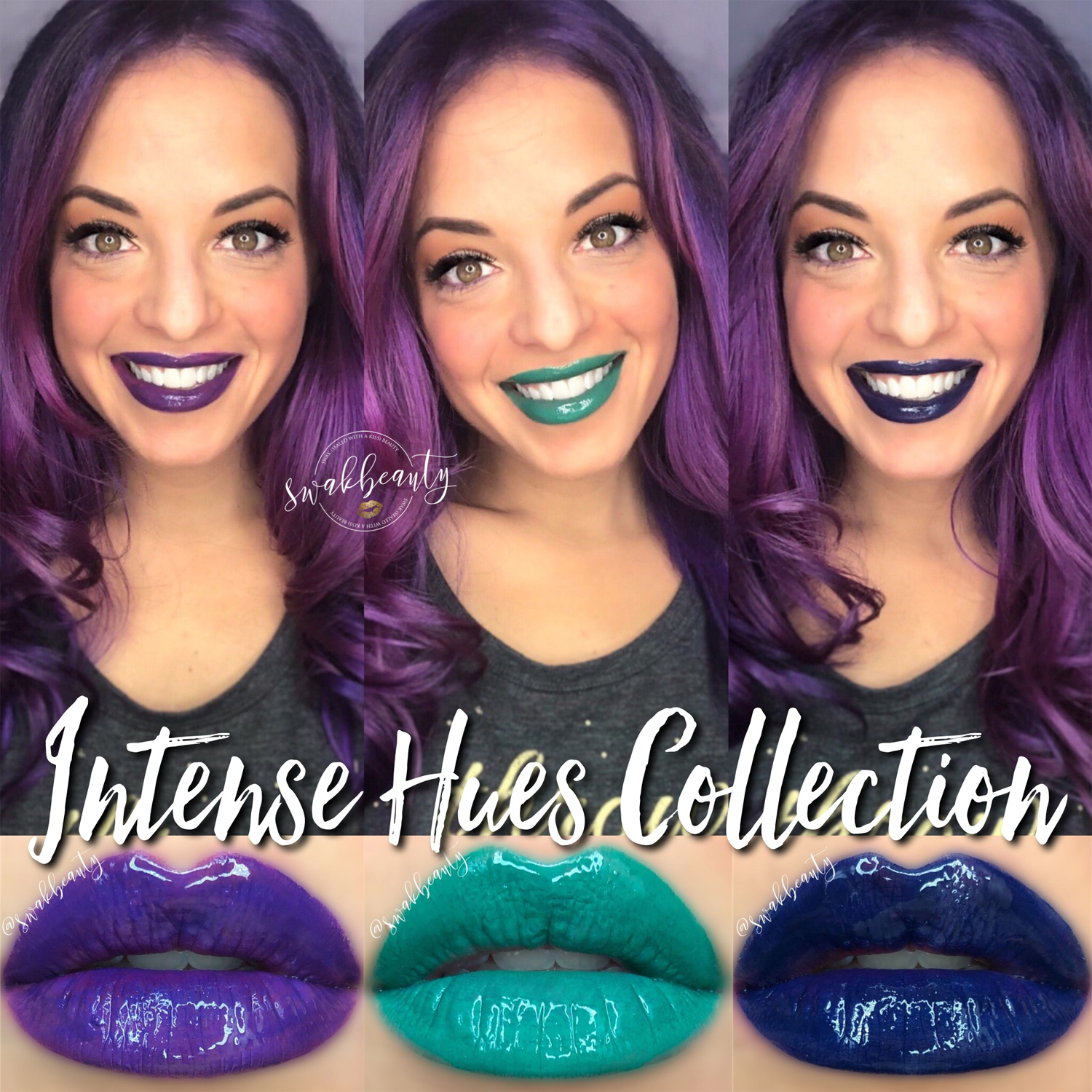 As a side note, I'm wearing Americano & Sandstone Pearl Shimmer ShadowSense on my eyes, with Starry Sky EyeSense for my upper liner and Purple EyeSense Pencil in my waterline. On my upper lashes I'm wearing Black LashSense, and on my bottom – the new Regal Plum. I REALLY LOVE how I got the best of both worlds using two mascara colors today – the dramatic black I'm used to on my upper lashes, with a fun pop of color on my lower lashes!! This is a great way to try the coordinating LashSense colors from the Intense Hues Collection in a more subtle and wearable way!