Welcome… The Sheer Crystal Duo!!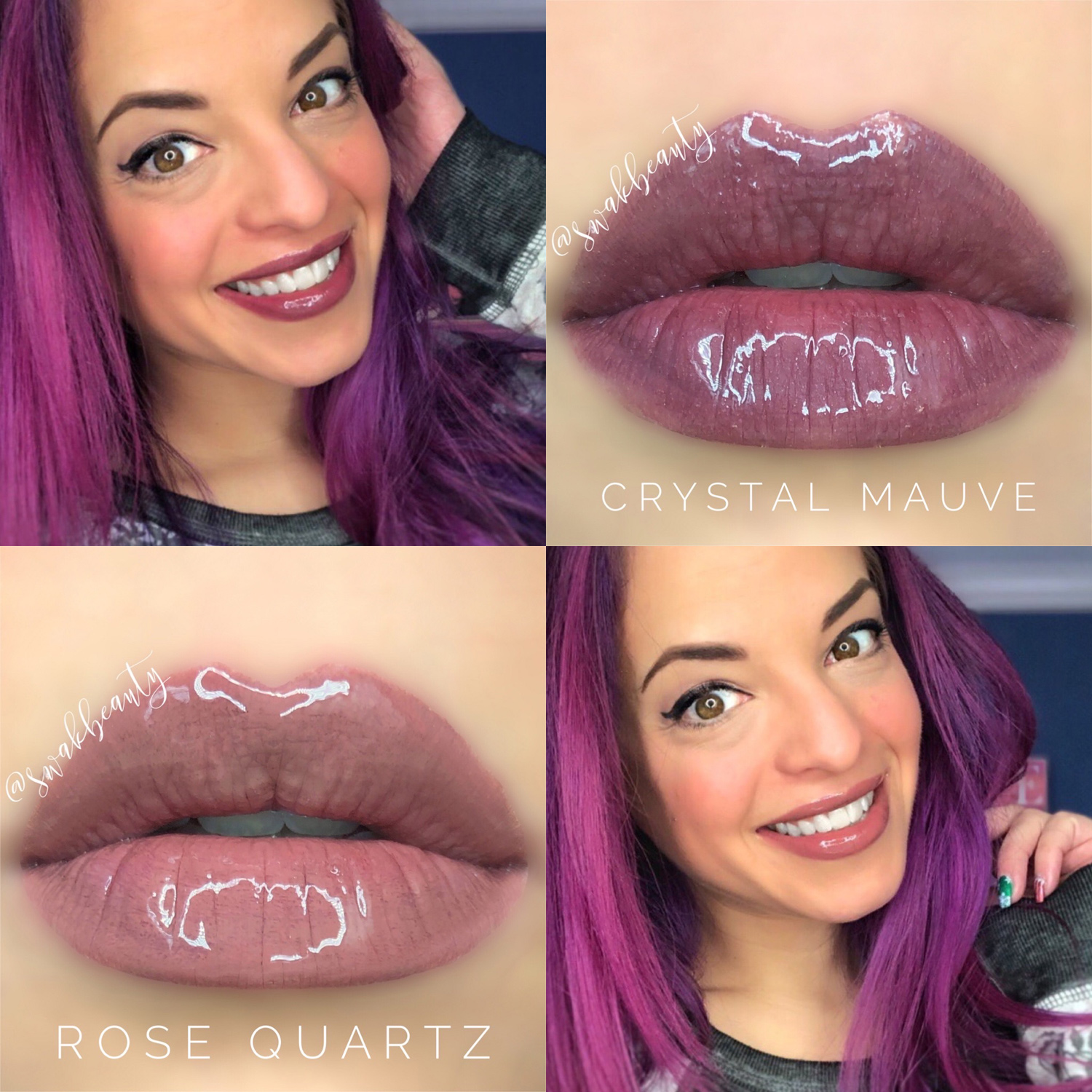 The Sheer Crystal Duo is HERE!! This beautiful collection has officially arrived, and I'm absolutely infatuated with how gorgeous these colors are in person! They're even more beautiful than I had imagined! 🙌
💎 CRYSTAL MAUVE – This is the most beautiful berry ever! It's a sheer color (so not too bold at all!) with a gorgeous mauve berry tone and a light shimmer. It's absolutely STUNNING and I have a feeling will become a popular favorite!!
💎 ROSE QUARTZ – Okay, this PERFECT nude absolutely took me by surprise! This is everything I ever wanted Praline Rose to be, and so much more. It's cool nude, but I'm loving how it looks on all skin tones, and its matte finish.
But WOW! I can't believe how much I love them on!! I had some major errands to run today, but I knew I had to get these colors on my lips ASAP! So… excuse the super minimal look – but honestly, who cares?! These lippies stand ALL on their own, #amirite?!
I LOVE how Crystal Mauve is a berry without being too bold. It's deeper in color but still ultra wearable! I feel like I will be reaching for this color ALL. 👏 THE. 👏 TIME. 👏
And Rose Quartz!! 😍 Be still my heart!! 💜 I said it once, and I'll say it again – this color is EV-ER-Y-THING I always wanted Praline Rose to be (Praline tends to pale me out). This is still a cool nude, but a bit warmer in tone than Praline which makes it SO flattering.
I still have a handful of these gorgeous colors left! If you grab the duo, you will get a FREE mesh bag with your purchase!
Comment below, message me, or text the word ORDER to 937-249-0863 to claim these gorgeous colors TODAY! 📲