MOTD – Gold Dahlia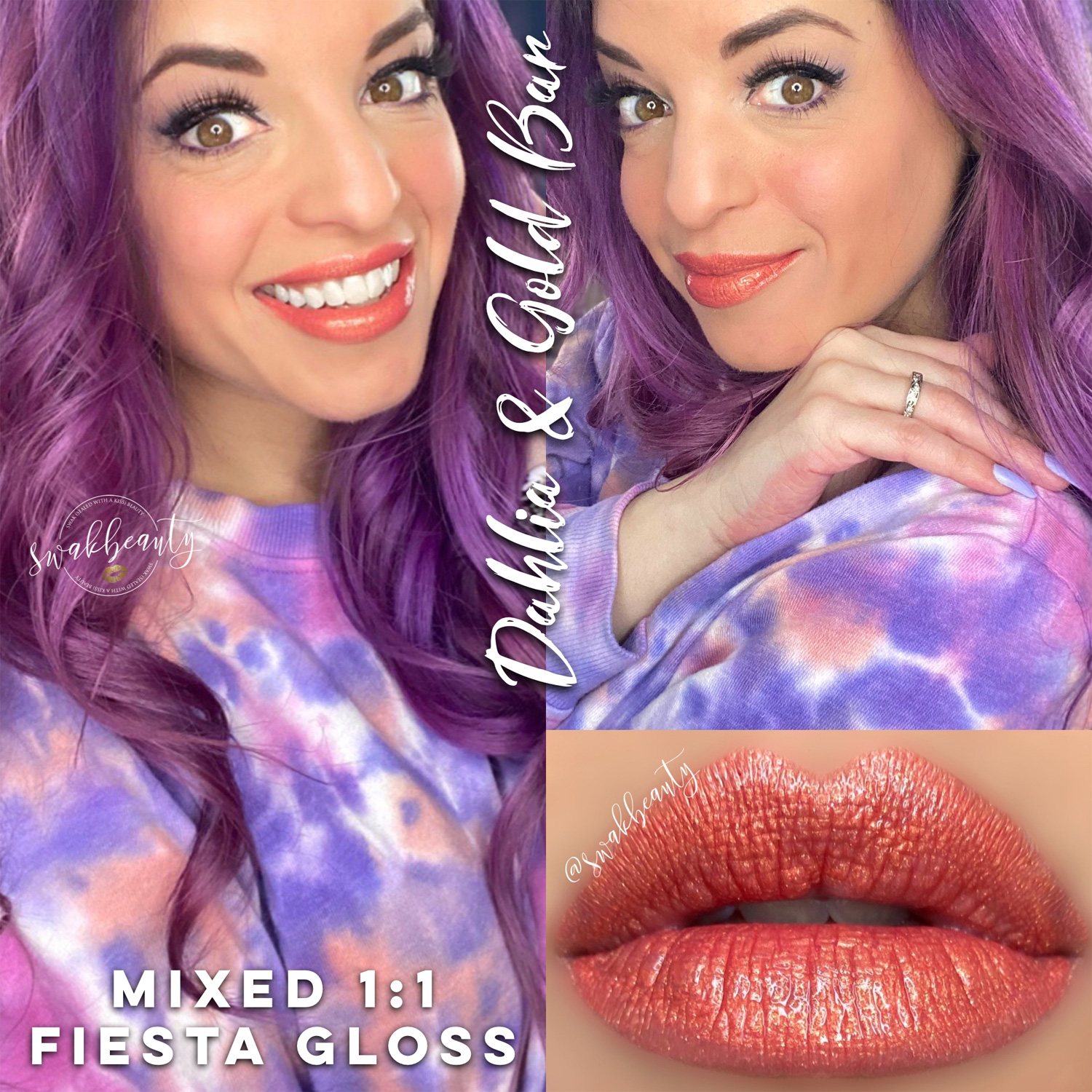 I'm loving this absolutely STUNNING combo of the new Dahlia with Gold Bar, one of my favorite mixers. Look at that radiant shimmer! I topped it with Fiesta Gloss for an added touch of sparkle, and I'm simply in LOVE.
On the eyes, I'm wearing Pink Opal Shimmer on my main lid, with Indigo (one of my FAVES from the Rainbow Collection), Rosa in my crease and Lava Shimmer patted lightly in the center of my lid for a soft orange glow – perfect to match my lip mix!
I just LOVE this look!
💋 Silk Pore & Wrinkle Minimizer
💋 Light-Medium CCTM and Cafe au Lait MakeSense, mixed
💋 Candlelight ShadowSense under eyes
💋 Terra Cotta BlushSense on cheeks
💋 Pink Opal Shimmer, Indigo, Rosa & Lava Shimmer ShadowSense on eyes
💋 Starry Sky EyeSense for wing
💋 Purple EyeSense Pencil on waterline
💋 Rustic Brown ShadowSense on eyebrows
💋 Black LashSense VolumeIntense Mascara, Regular & Waterproof formulas layered
💋 Dahlia & Gold Bar LipSense, mixed 1:1
💋 Fiesta Gloss
💋 PURELEOR Natural Mink Lashes