Welcome… The Fruit Glaze Gloss Duo!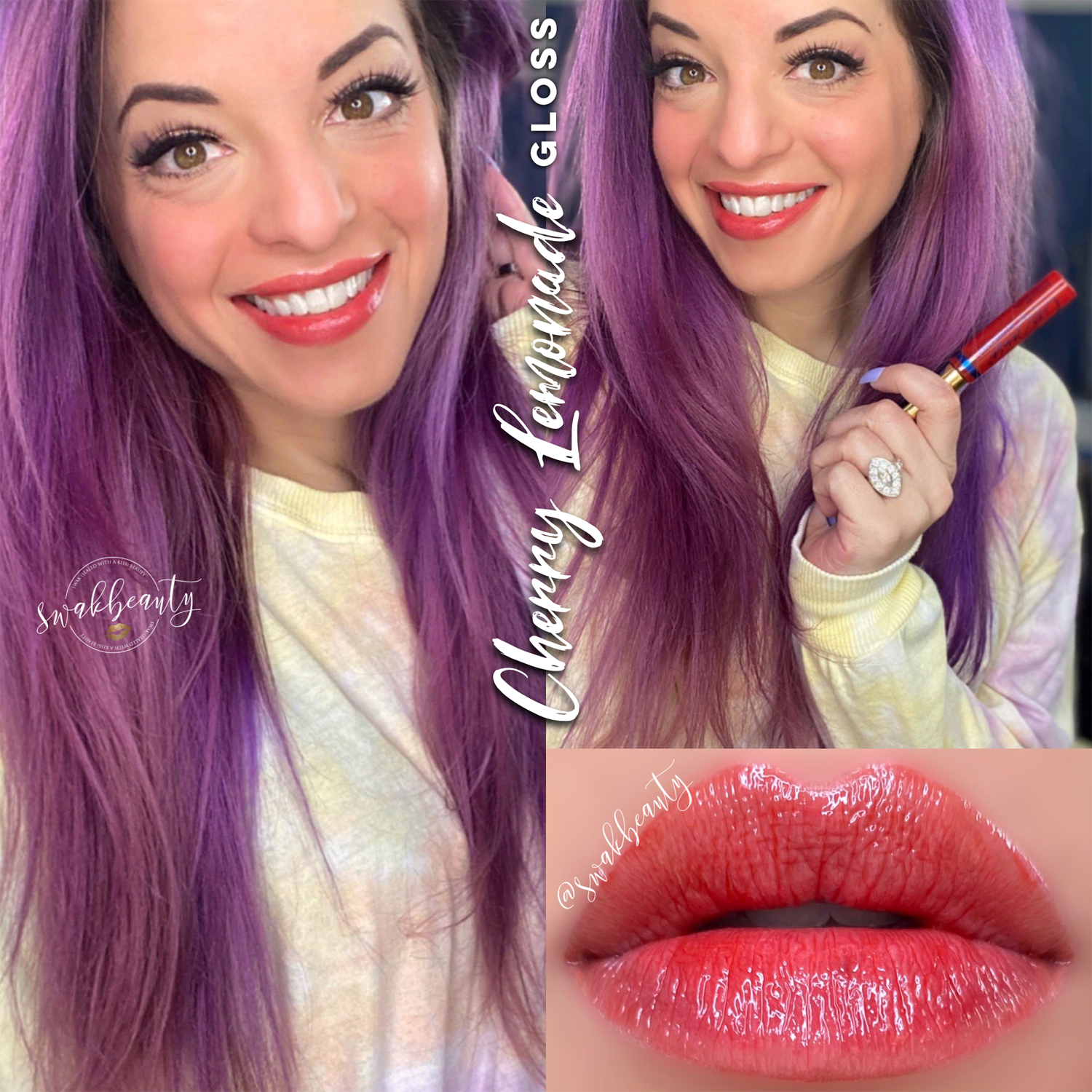 The Fruit Glaze Scented Gloss Duo has ARRIVED INTO STOCK, ladies! This collection is SO gorgeous – and the perfect bright kiss of color I needed this week!
🍉 WATERMELON – Okay, this pink gloss is STUNNING. It doesn't have any sparkle, which makes the color truly stand all on it's own! Lovers of Pink Strawberry and Berry Blast will LOVE Watermelon. Oh, and the best part? The delicious watermelon scent! It brings me back to Hubba Bubba watermelon gum I remember chewing as a kid!
🍒 CHERRY LEMONADE – This is such a PERFECT red gloss! Again, this one doesn't have any sparkle or shimmer, and the color is rich and bright! If you loved Juicy Cherry and Honeycrisp, you NEED to check out Cherry Lemonade! The scent on Cherry Lemonade is SOOO YUMMY. It smells EXACTLY like the cherry slushies we all love getting at the movie theater!
I spent SIX HOURS packing up preorders (as well as weekend sale) orders – so check those tracking numbers, ladies!! I worked SO hard to get these images shot, edited, AND posted tonight – it's been a long day! 😅