Lip Art – BOOM, BOOM, BOOM!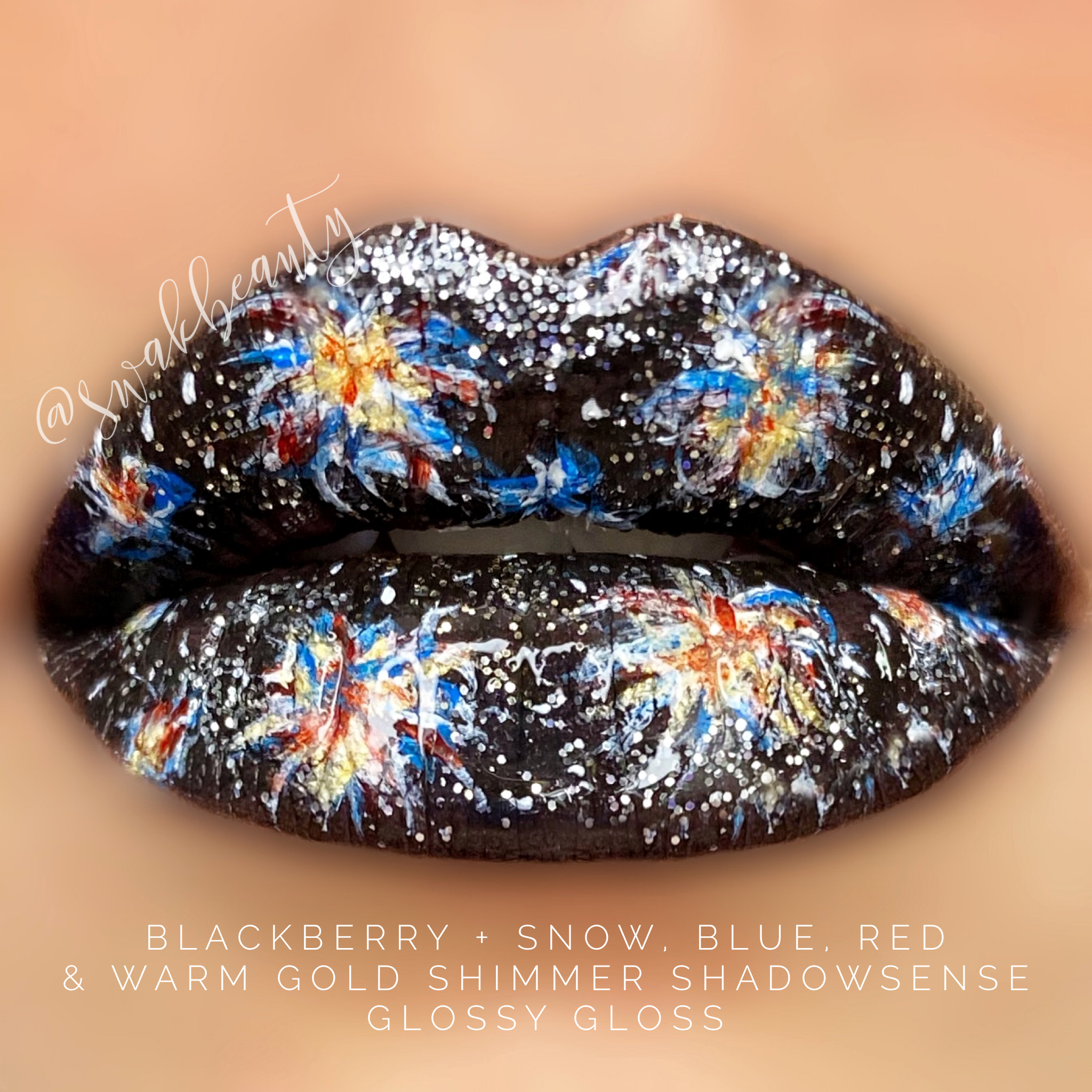 𝓑𝓪𝓫𝔂 𝔂𝓸𝓾'𝓻𝓮 𝓪 𝓯𝓲𝓻𝓮𝔀𝓸𝓻𝓴,
𝓒𝓸𝓶𝓮 𝓸𝓷 𝓵𝓮𝓽 𝔂𝓸𝓾𝓻 𝓬𝓸𝓵𝓸𝓻𝓼 𝓫𝓾𝓻𝓼𝓽!
Two lip art looks in two days?! Yes, please!  This fun, FIREWORK lip was inspired by my dear friend/downline who suggested a firework lip on a Blackberry background. I LOVED the idea instantly and knew I had to do it! I used no reference for this lip, just kinda drew what felt right. The good thing with fireworks is that it can be a little "artistic" and "messy", which I love.
I started with the base of Blackberry (3 layers) and then used my smallest nail art brushes to free hand the fireworks. I used Snow ShadowSense first, followed by Blue, Red & Warm Gold Shimmer ShadowSense layers, as needed to complete the design I had in mind. I also added a touch of loose silver and champagne for that extra touch of bling!
I let it dry for at LEAST 10 minutes before applying Glossy Gloss, and this lip held up just beautifully! The magical staying power of these products just never gets old!