NEW In Bloom Collection!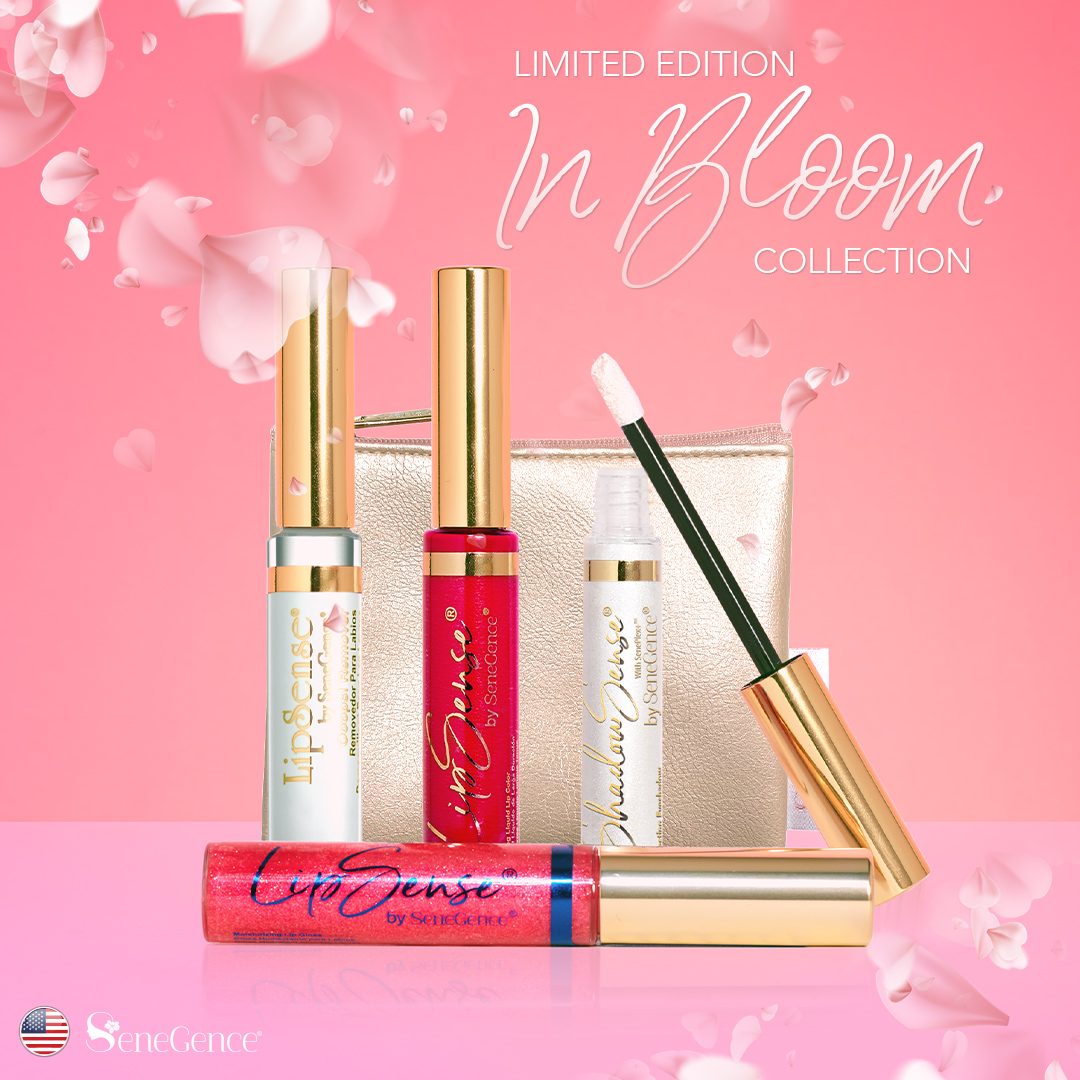 WOW, you guys! I am totally BLOWN AWAY and IN LOVE with this gorgeous new collection!! And the best part – it features both lips AND eyes!!
Bold colors meet softly shimmering hues! 🌸 Inspired by the bright reds, soft pinks, and delicate whites found in a Japanese cherry blossom, the new, limited edition In Bloom Collection transports you straight to a beautiful botanical garden. With a stunning LipSense® shade, a gorgeous Gloss, and a versatile ShadowSense® color, you'll be sure to create looks that let your natural beauty bloom.
The collection includes:
🌸 New! Red Lantern LipSense: A matte, bold cranberry red color with cool undertones.
🌸 New! Cherry Blossom Gloss: A lightly tinted, cool shimmering pink gloss with gold glitter.
🌸 New! Moonbeam Shimmer ShadowSense: A metallic shimmering white shade.
🌸 FREE! Ooops!™ Remover: A non-drying remover to take off LipSense at the end of the day or to eliminate LipSense mistakes.
Colors are sold individually and as a collection! Purchase the collection to receive a FREE White Metallic Bag and a FREE Ooops!™ Remover! Comment below, message me, or text the word ORDER to 937-249-0863 to claim your faves tonight!