Moonbeam Smoke Eye Look!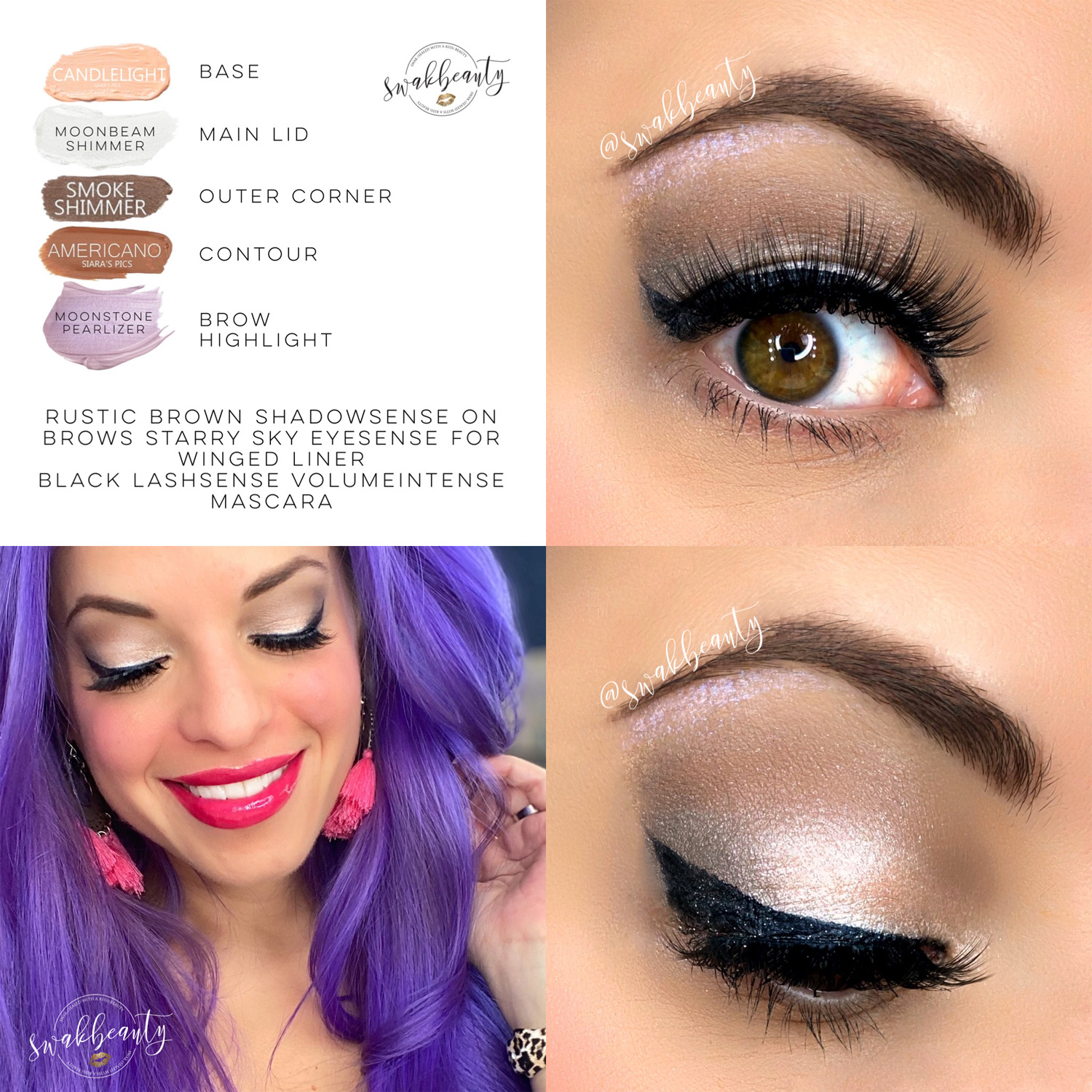 By request, here's the eye look from the live earlier today!! 😍
I really just can't get enough of Moonbeam Shimmer these days, I've used it basically every day since it came in! 🌙
I LOVE how Smoke Shimmer and Americano worked to compliment Moonbeam and make such a gorgeous smoky eye. I finished the look off with Moonstone Pearlizer (another fave I can't stop grabbing for!) under my brow bone – and also on the top of my cheeks – for highlight! ✨
I LOVE this eye with the new Fuscia!! 😍 Who else loves this combo?!
Everything you see is IN STOCK & READY TO SHIP! Comment below, message me, or text the word ORDER to 937-249-0863 to claim!