Now in Stock – Everyday Beauty Collection!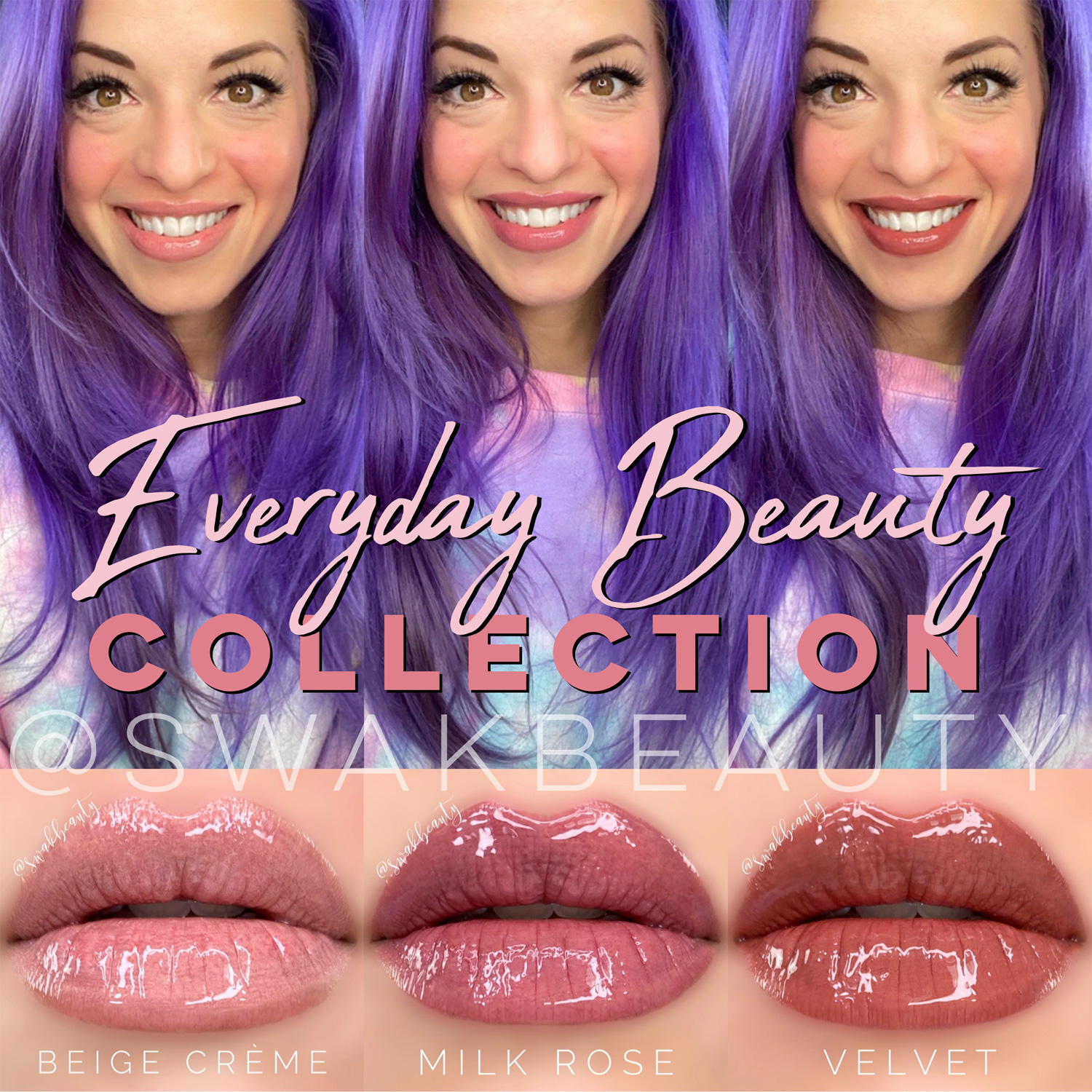 Get ready for gorgeous NUDES, ladies! The stunning Everyday Beauty LipSense Collection is IN STOCK, and I am absolutely adoring these beautiful shades!! 😍
💕 BEIGE CRÈME – This sheer, soft neutral beige-pink is a must-have for all light lip tone lovers! It applies like a dream and has a gorgeous neutral finish that keeps it VERY flattering on!
💕 MILK ROSE – Oh man, this color is pure perfection! Lovers of Sassy Z and Goddess will adore this neutral-to-cool soft pink with a matte finish!! I can see this one quickly rising to the top of my faves!
💕 VELVET – Ohh, la la! This neutral brown-pink with a matte finish is so creamy and delicious! Lovers of Bella and Hazelnut will be ALL over this deep shade – I know I will be wearing this one all the time!!
I REALLY LOVE that all these shades are neutral in tone! Meaning they will work on BOTH cool and warm skin tones, they truly are natural perfection for ALL!
Grab all three and get a FREE Matte Gloss + FREE Organza Bag!
💥 If you missed my first impressions earlier today, scroll down to watch the replay below! ⬇️ (This video also includes some fun Recognition that came in the mail to me today!)
Preorders will be shipping first thing tomorrow! If you want to be included in tomorrow's shipments, let me know ASAP! Comment below, message me, or text the word ORDER to 937-249-0863 to claim your faves tonight. These are selling FAST, and it's easy to see why! 🔥🔥🔥