Lip Collage!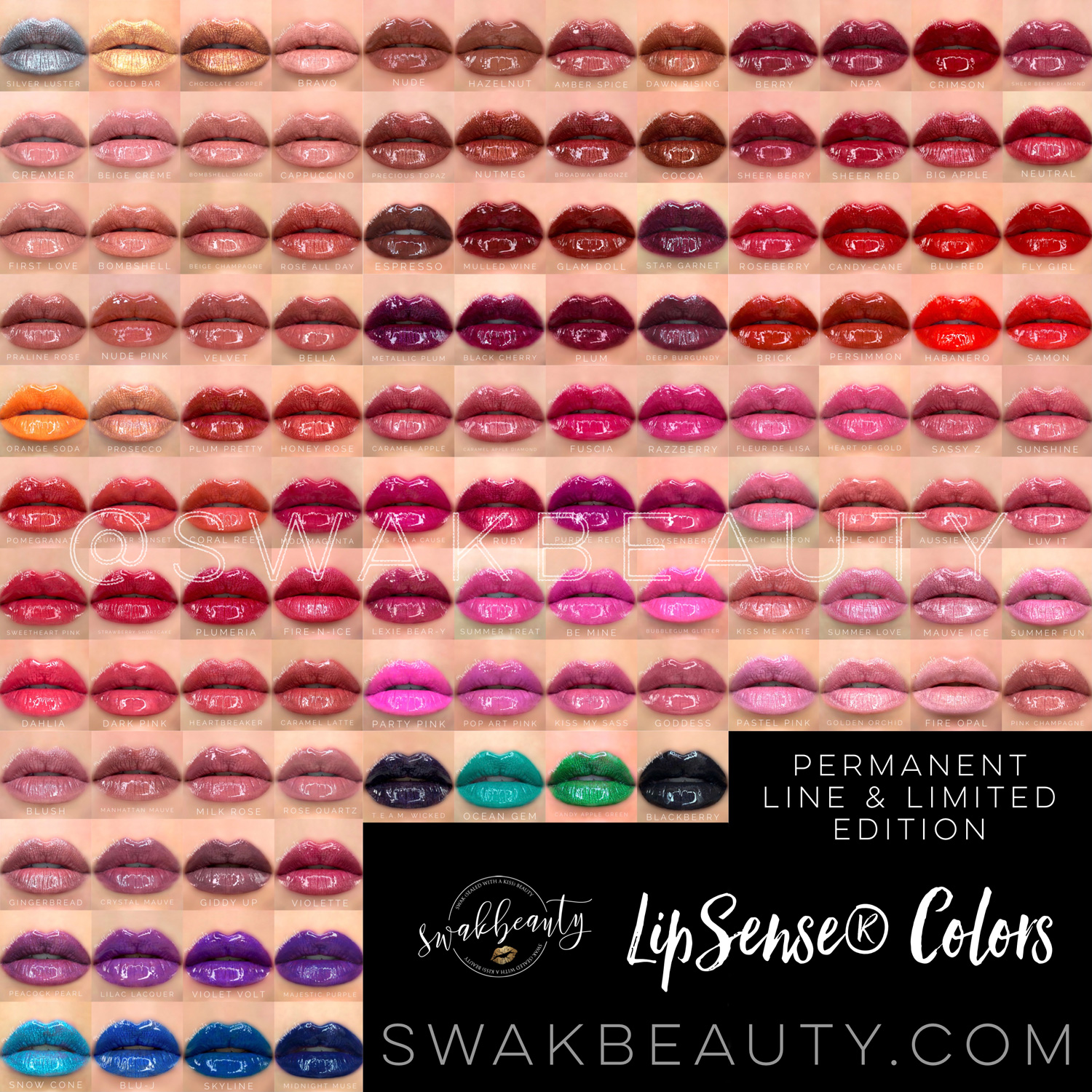 Woahmygosh you guys! After MONTHS and MONTHS of work, I've finally made a COMPLETE collage of ALL my in-stock LipSense colors!! This is just so darn SATISFYING to me!!
This collage includes BOTH permanent line and limited edition colors – and will surely be deemed useless as soon as we have some new releases 😂🙌
(Small request – PLEASE do not alter this collage if you decide to use it on your own pages!)
Gloss lips will be re-shot after the Halloween season!