NEW! Holiday Mini Glosses!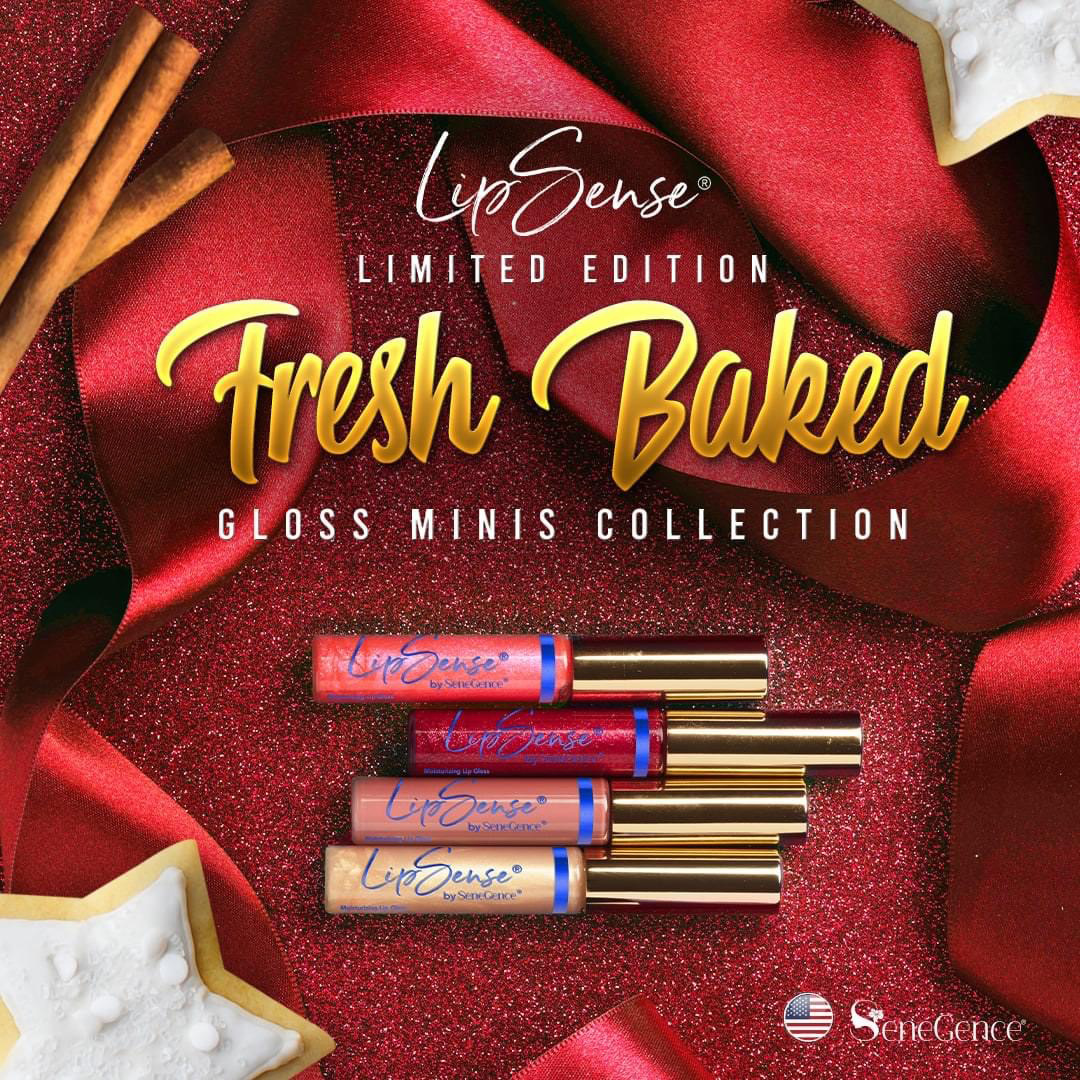 Oh my GOSH you guys!! I am SO EXCITED! Holiday Scented Mini Glosses are BACK – this time with an ALL NEW BATCH of FOUR DELICIOUS NEW MINI GLOSSES! These were my FAVORITE release last year – so I am just ELATED that they are BACK!!
The holiday season just wouldn't be the same without an abundance of scrumptious treats! 🍬 We're serving up the new, limited edition LipSense® Fresh Baked Gloss Minis Holiday Scented Collection to satisfy your sweet tooth. These four fresh, deliciously scented glosses come in an adorable 0.11 fl oz/3.25 mL mini size that makes them the perfect stocking stuffer.
Here's what we've whipped up just for you!
🍬 NEW! Sugar Cookie: A softly shimmering champagne gold color with a yummy frosted vanilla cookie scent.
🍬 NEW! Apple Cinnamon: A gorgeous tinted, sparkling red with a spiced apple scent.
🍬 NEW! Chocolate Caramel: A chic, warm brown nude with a glossy texture, no shimmer or glitter, and a smooth chocolate caramel scent.
🍬 NEW! Gumdrop: A shimmering pink with a sweet, fruity candy scent.
Sold ONLY as a collection!! And YES – these DO qualify for the November Sale that's running through TONIGHT ONLY!
Receive a FREE Mini Gold Organza Bag with a gift tag with purchase of the collection!!
Comment below, message me, or text the word ORDER to 937-249-0863 to claim your set today! Kiss & Tell Customers can also order this collection RIGHT NOW!