Then and Now: 2017 vs 2021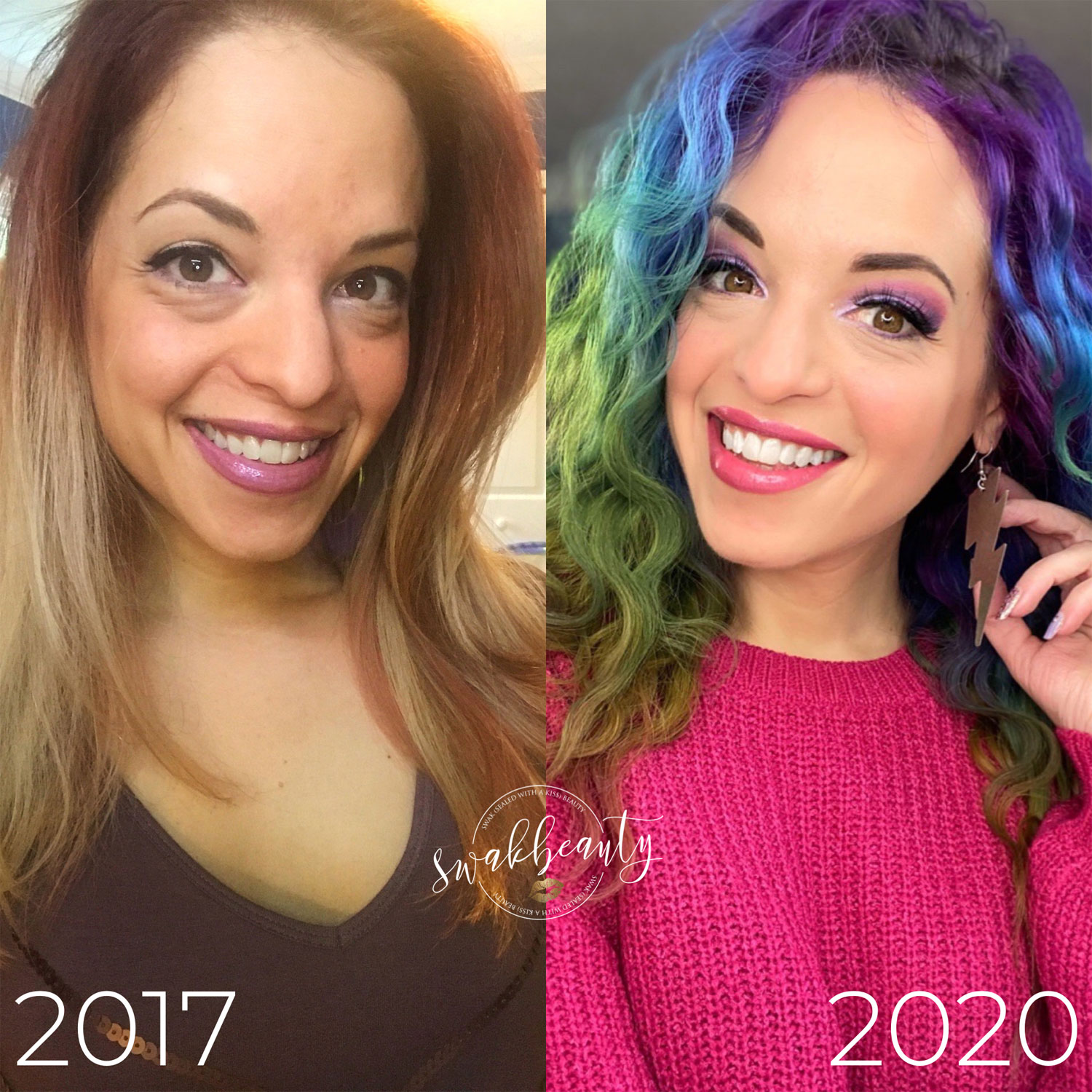 We've been challenged by SeneGence International to share a before and after comparison – our first LipSense selfie, to our most recent. 💥
I signed up in April 2017, unsure if this business was even right for me. But after I bought SIX lip colors in a week, I knew I wanted the discount. And you could say the rest is history 😆
My favorite products like Climate Control, EyeCreme (a must for us all!), and Collagen Night Pak have revived my skin. I struggled SO much with acne and my skin lacked hydration, which aged me quicker, but the proper skincare has made such a difference!!
Makeup that doesn't budge like ShadowSense, MakeSense Foundation, and LipSense gives me confidence. 💃🏼 I didn't understand color correction or how to apply makeup correctly, but after three years of practice – I feel much more confident in my techniques! (And yes – I also found good lighting 😆)
But this business gives me LIFE! 🌈
I love being able to express myself creatively, share the things I love the most in this world and connect with my amazing customers, followers, and teammates – and get to call it "work".