#PITGlam21 Prep!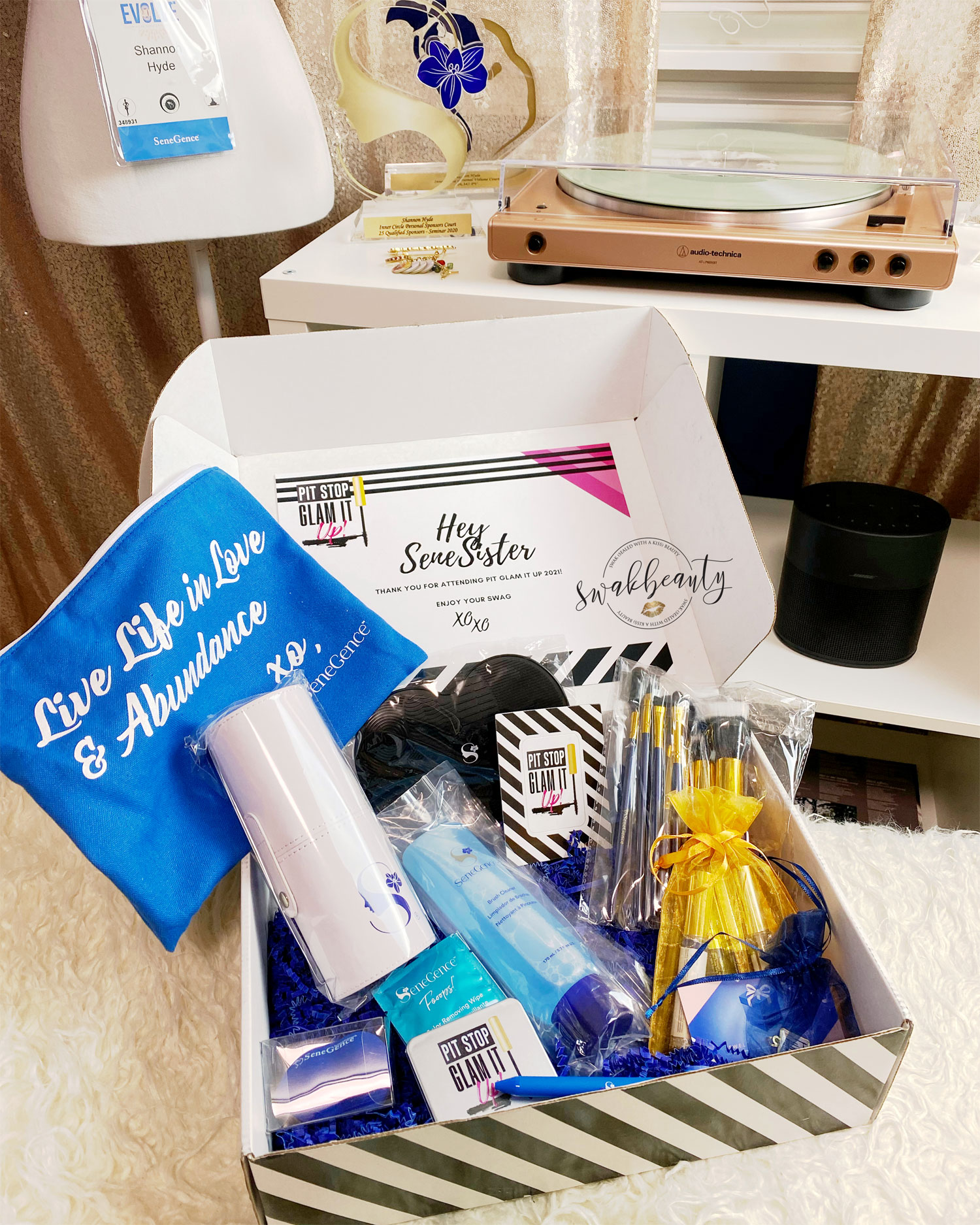 I'm getting SO excited for #PITGlam21, our annual makeup conference – this year it's virtual! My swag box just arrived and it's FILLED with so many fun goodies! 🎁
‼️‼️‼️ We will be having NEW PRODUCTS released this weekend, too! 🔥 And guess what?! ➡️ You can signup for our Kiss & Tell program NOW for FREE + get 10% off everything this weekend & order online direct from SeneGence as soon as products drop!
Click on this link & choose the option "signup now, shop later" this will give you 10% off ANY purchase the entire year and set you up for our Kiss and Tell program for FREE ❤️! Make sure it says my name at the top of the screen 😘
As always, you can shop direct from me, too! 📦
💥 Stay tuned to THIS PAGE starting tomorrow when all the excitement begins!